Greetings all. This request is from Morgann Royster and Michael Smith in support of our friends Dr. Roger Watkins and his wife Kimberly Watkins. We hope you'll take a moment to read this request and make a donation. We thank you in advance.
I have created this go fund me campaign to assist our good friends, Dr. Roger Watkins and his lovely wife Kimberly Watkins. They live in Houston and have been affected by Hurricane Harvey. They've lost two cars, two motorcycles and the majority of their belongings in their home. Currently the home is stripped down to beams and studs as they attempt to rebuild.
Family, neighbors, the men from Omega Psi Phi Fraternity and the Houston community have helped to pull up flooring, tear down drywall and remove damaged furniture and vehicles. Now is the time to rebuild and we all know FEMA won't take care of everything.
We are all so blessed, we have more than we need, and we all have a giving spirit. Therefore, Michael and I are making a personal request to each of you on our Facebook pages to donate $36 minimum.
If all of my FB friends did that, we'd raise $10,000. That could purchase major appliances for inside the home and many other items they need. What a blessing that would be!
The next thing that I am asking each of you to do is to share this on your social media pages, use the link in your text messages and emails to gain additional support. Please make a personal request from those in your networks for donations.
Let's help the Watkins family today! Bless them and I promise you'll be blessed too!  We thank you in advance and I know Kim and Roger thank you too!
*All donations go directly to the Watkins family.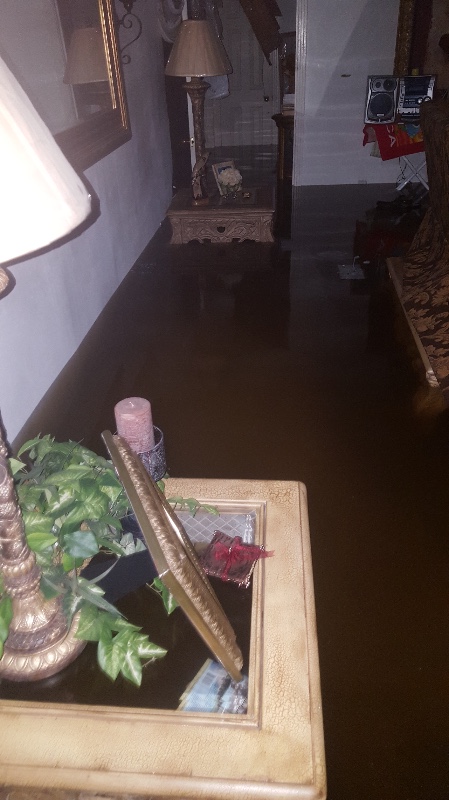 Organizer and beneficiary