Hello everyone. 
Please help me help my husband.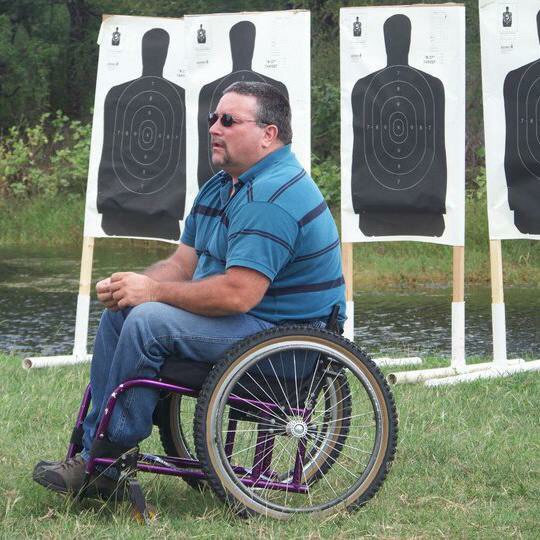 Rodger Woods
 had 30 years in Law Enforcement and Emergency Medicine. After his back surgery failed he became confined to a wheelchair. He didn't give up! He turned his energy into education. He taught everything from high angle rescue to emergency preparedness  from his wheelchair.  Rodger has always been an avid outdoorsman who lived to hike, explore and has always had a passion for rural and outdoor photography.
20 years of pushing himself through all different types of environments has taken its toll on his body. He has had surgery on both hands and elbows in this last year and now we are facing the first of several surgeries on his shoulders. The doctors say that he has to stop pushing or he will loose the ability to transfer himself from the bed or chair.  The pain he is in on a daily basis is crippling and watching him sink into depressions is heartbreaking. We live in a rural area, there are no sidewalks, paved driveways or flat level ground. Help me help him get outside so he can do the things that most of us take for granted. 
Visit the action track website and see what a gift of independence it could be.
http://actiontrackchair.com
Thank you.
Machelle Woods
Organizer
Machelle Johnson Woods
Organizer
Buchanan Lake Village, TX