Send Mercy Girls Robotics to Worlds
The FIRST Robotics Team 1481 from Mercy High School in Farmington Hills, MI has exceeded their goals and expectations for their 2016 competition season, and now we need funding to get the team to the FRC World Competition in St. Louis, MO April 27, 2016 - April 30, 2016.
At the beginning of their second season on January 9th, the team set a goal to build a robot capable of competing at the Michigan State Competition, which they did last weekend in Grand Rapids. At the end of the competition, The Riveters were ranked 52nd in the state out of 411, earning them an invitation to Worlds! Talk about an overachieving underdog!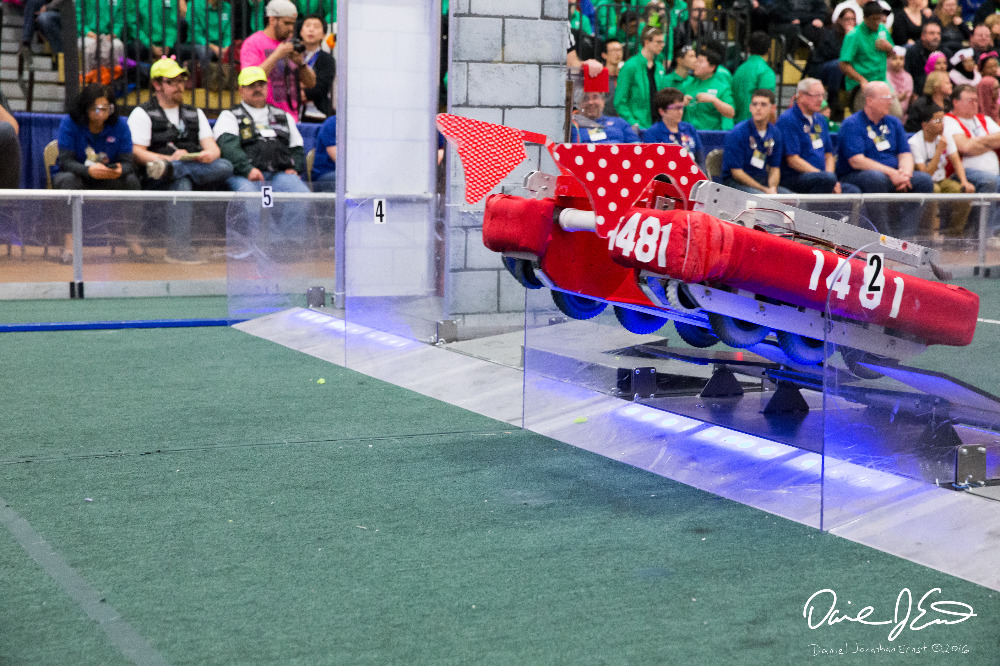 This is The Riveters' second competition season and we have sponsors for our build season and regional competitions, but we haven't built up a fund balance for contingencies such as travel to States and Worlds. Our trip to States put our finances in the red.  Attending the FIRST Robotics World Comptition is a once-in-a-lifetime opportunity for a young team such as ours, and these girls have worked hard to get here. We would love to reward them with the trip they deserve.
The Riveters have been blessed by a strong group of adult mentors, who are dedicated to teaching these Mercy girls how to CAD, build and program a robot, as well as run an organization. We need some of our mentors to accompany the team in St. Louis.
A FIRST robotics team is student led, and if you talk to any one of our 25 students, you will be amazed at their maturity, knowledge and skills. These amazing students have earned 4 awards at regional competitions (Industrial Design, Industrial Safety, Quality and Imagery) and won the Imagery Award at States.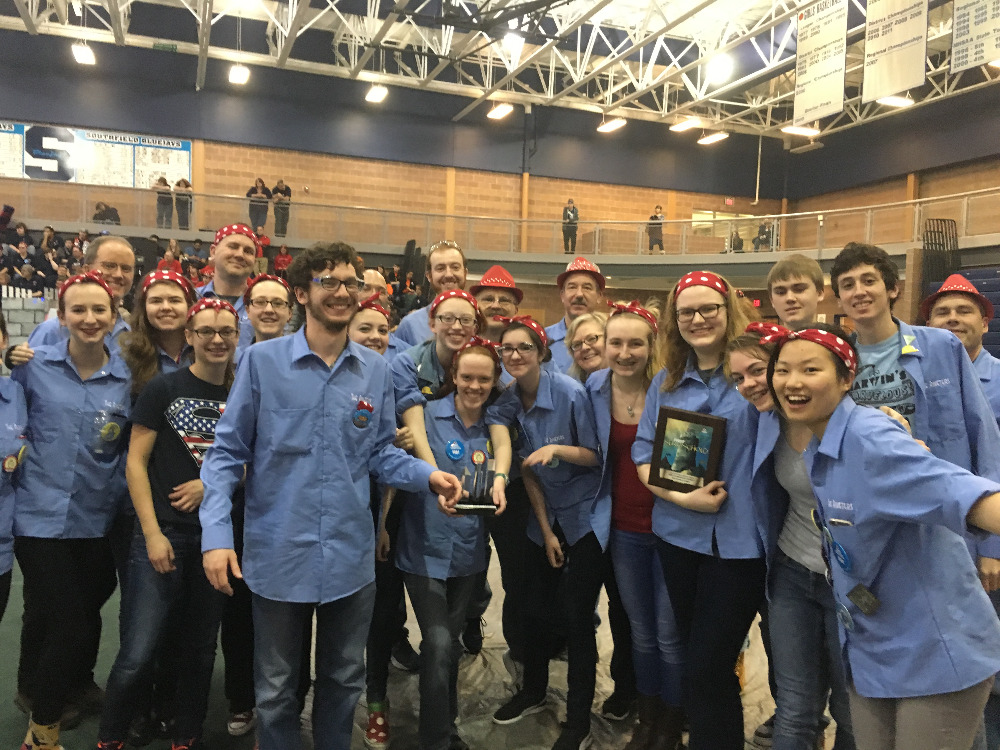 Mercy High School's mission is to educate and inspire young women of diverse backgrounds to lead and serve with compassion.  The school motto is, "Educating women who make a difference," and "female empowerment" is a phrase heard and seen throughout the halls of Mercy. Rosie the Riveter is an iconic symbol of female empowerment. She represents the hard-working women who took on the jobs of men who went off to the war. Rosie symbolizes learning skills, female empowerment, and service to our country; ideals that mirror the purpose of Mercy High School. From the beginning, the team adopted Rosie's slogan, "We can do it," which continues to have meaning for us. Rosie represents who we are as women engineers and who we strive to be.
Please consider donating to this team to send them to Worlds and allow them to experience the culmination of four months of dedicated effort. With your contribution, We Can Do It!
Organizer and beneficiary