Five plus years of battling Cancer is no cake walk and worrying about how you will get to work to take care of your family is not much fun either.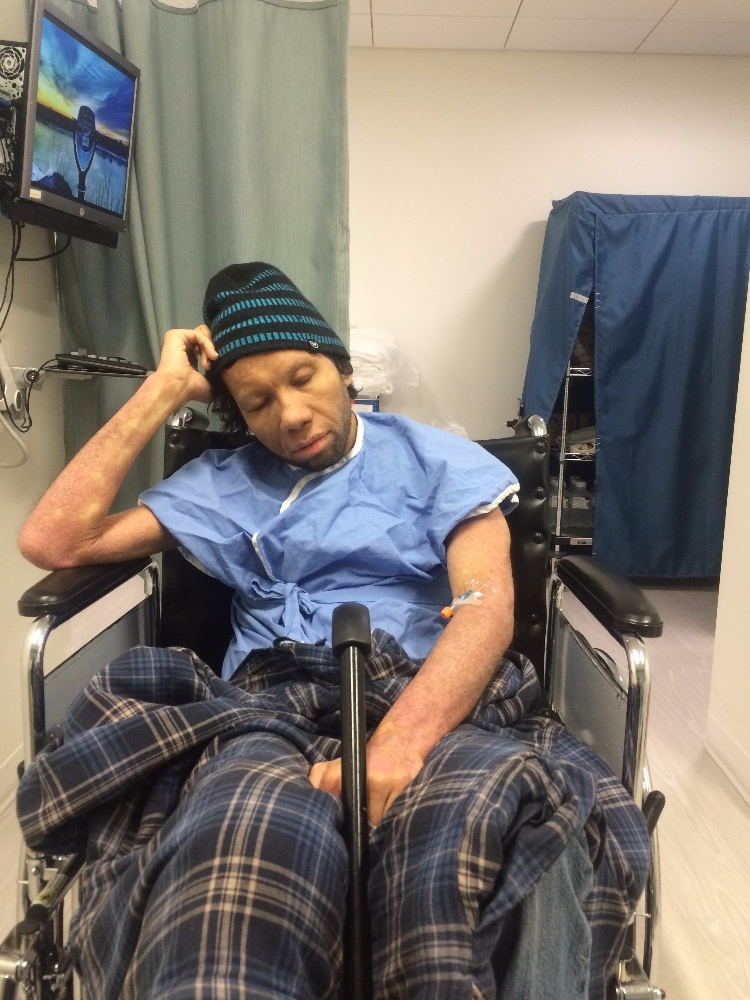 Over the past couple of weeks our only car "Judo" (a blue small SUV) has been in and out of the mechanic's due to the engine overheating. At first, it seemed to run fine as we got back on road going ahead with our normal routine. However, days before this 4TH of July weekend of 2017 was the last straw. The car can barely get down the block without the engine running hot and cutting off completely no matter what is done to it. Now we are faced with having no car to drive Jason, the family breadwinner, to work, to church, or to doctor's appointments. With the close of the long holiday weekend fast approaching, a reliable car to return to work is a necessity because no car = no job.

A little about Jason... He is a loving father, a gracious and kind husband, and loyal friend. Jason is also a hardworking graphic designer and illustrator who injects his very own brand of humor into his art and puts excellence into his work whether on the job or for community based organizations. But those qualities aren't the most fascinating thing about Jason.



Jason is a young man in his 30's in remission from an aggressive battle with bone cancer. It's amazing that he is alive because the tumor lodged itself in his neck and fused to bone and the Vegas vein. He also suffers with painful and debilitating Psoriatic Arthritis that not only leaves him with dry cracked red skin but, swollen ankle, knee and hip joints. This makes it difficult to get around.
Chemotherapy and proton therapy radiation treatments have taken a significant toll on his body. Yet, everyday he gets up and readies for work, even though, it pains him to move, to walk, and even to balance. He bravely makes his way to work so that he can support and provide for his family of three. His faith is awe-inspiring! His demeanor is often calm. His spirit is rarely broken. Barring pain filled moments, his corny sense of humor is always at the ready. And even then, he will make himself laugh till it hurts for the sake of a inciting joy through the sharing of a joke.

Cancer is no one's ally. It seeks to rob families of peace and bodies of vitality...sons of their mothers and children of their youth. It takes more than strength, more than determination, more than courage to conquer. It takes faith, family, friends, and community to stand as a village and help carry one another in prayer, unwavering hope, compassion, and love. Together we make the difference.


We are asking for donations to help pay for a car to carry Jason to work, pay for medical bills, continued doctors visits, and other related travel expenses. Somehow the words "thank you" pale in comparison to the gratefulness the Smiths feel for all the kindness, words of encouragement, prayers, friendship, love, and support you have shown toward Jason. Even your taking the time to read this far and share with others means more than you can imagine. THANK YOU every one! We are grateful for any assistance.

HOW YOU CAN HELP TODAY

1. Donate what you can; no amount is too small!

2. Share on all social media with the hashtag #Ride4Jason

3. Email GoFundMe link and these steps to all contacts

4. Share immediately and share often, time is of the essence
Organizer and beneficiary
Zhay Owens-Smith 
Organizer
Mount Vernon, NY