Ricardo Necesita Ayuda/Needs Help
For English, Scroll Down Under the Photos
Ricardo es un hombre muy onesto y simpatico, y un hombre de familia, quien trabajo muy duro para sus 4 hijos.  El domingo pasado, 23 de noviembre, cuando Ricardo estaba dormiendo despues de otra semana de trabajo, dos hombres enmascarados forzaron la entrada de la puerta de su apartamento para robar.  Ellos le dispararon tres veces.  Unas de las balas corta la espina dorsal, dejandolo sin ninguna esperanza de volver a caminar.  Esto sucedio dos semanas antes de regresar con su familia en Costa Rica, despues de 8 anos de no mirarlos.  Ahora esta en hospital muy mal, luchando por su vida, y necesita mucha terapia y rehabilitacion (y oraciones) para reunirse con ellos.  Por favor ayuda.  Ricardo tiene un largo y dificil recuperacion, y no puede hacerlo sin nuestra ayuda. 
Para ayudar, nada mas de toque donde dice "Donate Now" y entrar el numero de tarjeta.  Todas las donaciones son importantes.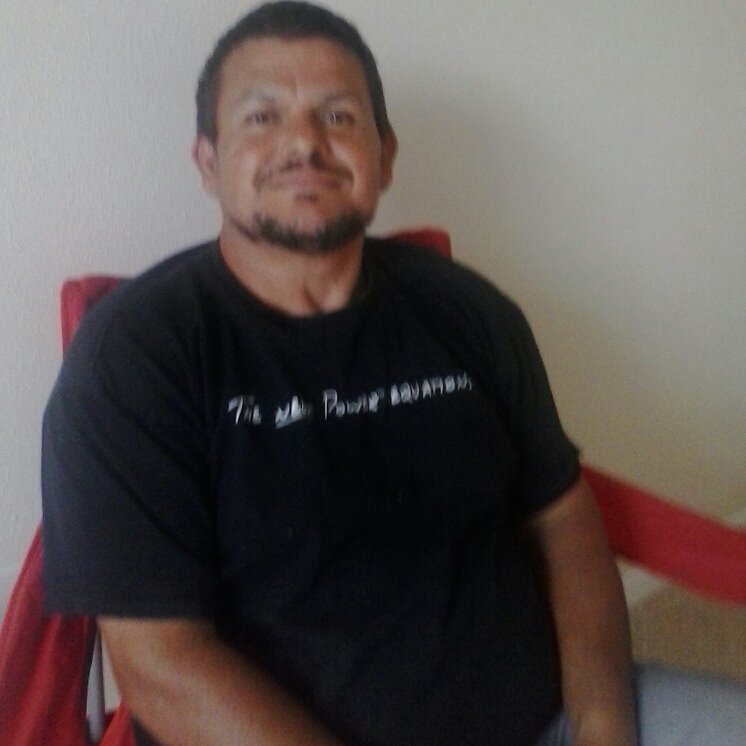 English Version
Ricardo is one of the nicest, most generous men I have ever had the pleasure to know, who puts nothing before God and his family.  He works a tough job to earn an honest paycheck to provide for his wife and four children.  Last Sunday, November 23rd, while Ricardo slept before starting another long work week, two masked gunmen stormed his apartment to rob him and his co-workers.  A scuffle ensued, and Ricardo was shot three times.  One of the bullets completely severed his spinal cord, leaving him with no hope of ever walking again.  This happened just two weeks before Ricardo was to return to his family in Costa Rica, after not having seen them for eight years.  Now, rather than anticipating his long-awaited reunion with his wife and children, Ricardo is in the hospital fighting for his life.  He has a long road of recovery and rehabilitiation ahead of him.  He won't be able to get the rehabilitation he needs without our help (and many prayers).  Please help Ricardo with the rehabilitation he needs to return home to be with his family.  Thank you.
Organizer
Juan Chinchilla
Organizer
Plain City, OH