We are trying to raise funds for David's funeral/memorial. He passed away 2 days ago.

David is my son. He did not carry any life insurance and the family is unable to pay for this.

David was a very kind, loving, warm young man of 36.
He was a very good soul but he was very troubled all of his life.

I pray that he is finally happy flying with the angels in Heaven.

He was very lonley and unhappy and we are asking that you help us give him a proper 'goodbye'.

Dave on a 'good day'! with his father and nephew.

A recent birthday! He was born on Christmas Eve. He didn't make it to age 37.
He loved to go fishing with his Dad.
This is the cover of Dave's writing project he did in school when he was 13 years old. Notice his smile is upside down, even then.
As I said, Dave was very troubled all of his life. He tried to find some happiness but he was unable to. He was born with Pervasive Devlopmental Disorder that went undiagnosed until the age of 14. He  could never really comprehend what he needed to do to gain happiness, or follow through one step at a time. He was very intelligent but had very poor decision making skills. 
When Dave was young he was happy, like other children. He had friends and played. We had many, many very good times with him and he had fun. He enjoyed many family holidays and gatherings. For the first 6 years of his life he was the center of attention. He was well loved as a child. He had playmates at school and played on the local baseball team every summer. Still, every day was chaos because of Dave's behaviors. His younger brother and sister loved him and played with him. Our extended family did what they could to help with David.
It was when he was nearing adulthood that the mental and physical ailments really began to take hold, and interfered with any social life he might have had. For over 10 years he had severe, debilitating abdominal pain. He and I went to doctor after doctor. They said it was psychological. The psychiatrists said it was physical. His social life that was just beginning came to a crashing halt. His life became nothing but pain and pain pills.
Doctors tried to help him with psych medications but he simply wouldn't take them, or wouldn't take them long enough to modify his thinking. Even when he did take his meds for a few months regularly, he would give up. Mental health caseworkers are overloaded and couldn't give this man the extra help and time he needed to keep him 'on track'.
He made a frew friends here and there over the years but then he was shunned because of his behavior.
For those of you who aren't familiar with developmental disorders, many people develop mental illness as they get older. Then they sometimes start to self medicate rather than take the medications prescribed. They try to escape their reality. This happened to Dave and he finally escaped. He overdosed on street drugs. In the past year he has been using all kinds of drugs off and on, and this time he got the Carfentanil drug that is killing so many.
He chose the wrong 'fair weather friends' and was preyed upon by 'fake friends' who used his kindness for their own device. Recently there were people who befriended him and came to his home to use it as a flophouse, helping themselves to his phones, food, shower, etc.... He asked them for some money for the food, but they never seemed to have any. They conveniently just happened to have drugs and were willing to share.  He would see strangers on the street in his neighborhood who were giving out free samples of drugs. He would take it.
The people he met were NOT friends but Dave is the one who made the decision to associate with them. He made the decision to keep self medicating with street drugs. There are bad people everywhere and it is up to the individual to make the right, smart decisions.
Sometimes Dave tried to keep these people away, but the door on his home couldn't be locked because the frame was so rotted you could not put on a proper doorlock. His slumlord of a landlord simply wouldn't fix it. These so -called friends just walked in. Dave could have called the police to keep these people away, but again, he has poor decision making skills. That is part of a developmental disorder.
Somehow, in Daves brain, there was something lacking to be able to make the right decisions.
He kept going back to the hospitals trying to get in the psych unit. Recently, they started turning him away because he was a 'chronic' patient. How can you help someone who won't follow the steps needed to reach the goal. They couldn't help him. I couldn'l help him. He needed to help himself but he couldn't. 
Dave wanted to live and experience life, but he also wanted to die because he was alone and lonely.So again, I hope he is finally at peace with God.


Dave with his niece.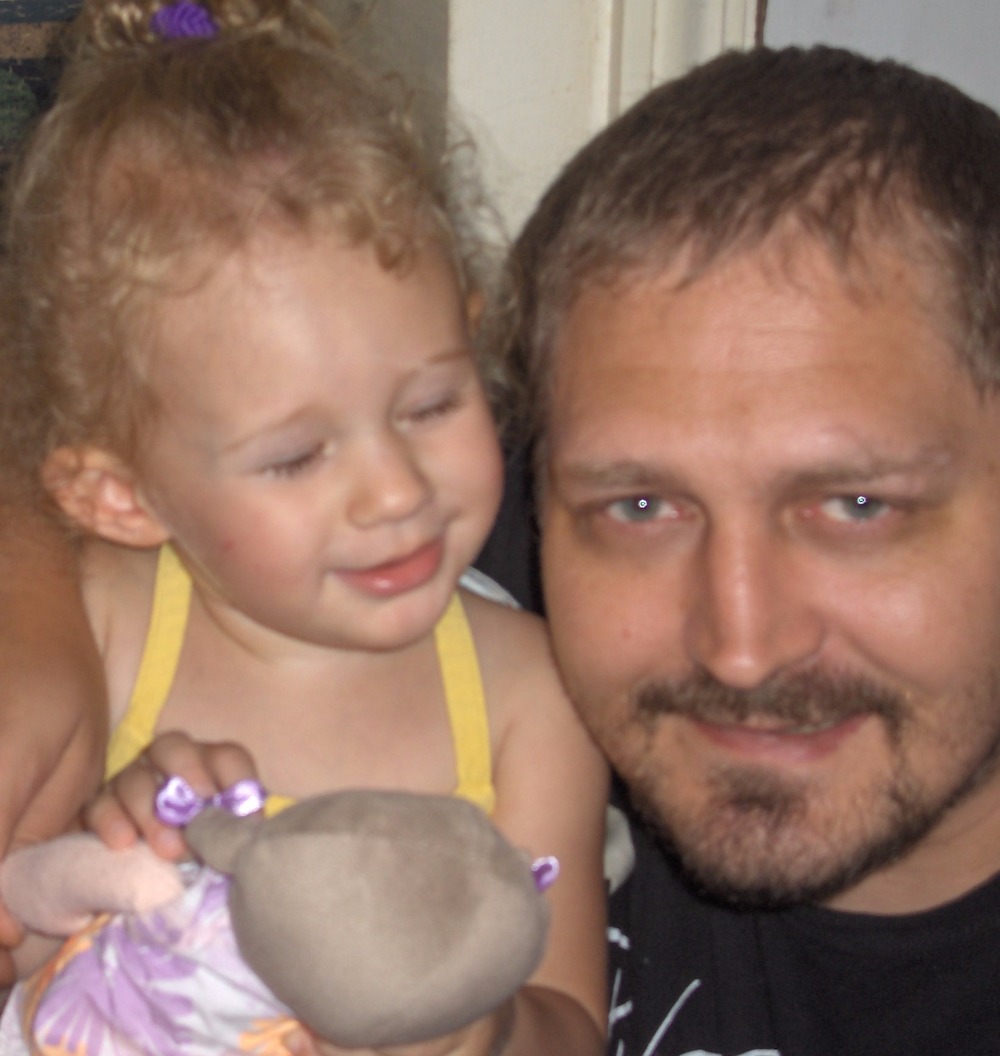 We would like to at least have a memorial service for him. Any donations would be greatly appreciated!!

Please share this post with all your friends. Please be kind to people with mental illness. Please ask your friends to be kind to people with mental illness.

Our heartfelt thanks to any and all who can donate funds for his memorial service.

Thank you all so much!!



Organizer
#1 fundraising platform

More people start fundraisers on GoFundMe than on any other platform. Learn more

GoFundMe Guarantee

In the rare case something isn't right, we will work with you to determine if misuse occurred. Learn more

Expert advice, 24/7

Contact us with your questions and we'll answer, day or night. Learn more