Thank All! Redwood HS RED FUND
Thanks to all our Supporters!

We have exceeded our fundraising goals for this year and will see you in the near future as we move this effort forward.  We heartfully thank you all for your generosity.

The Red Fund Story
We are the Redwood High School PTSA (Parent Teacher Student Association), a group of parents whose primary mission is to support the health and welfare of all our students.  In our community it may seem unthinkable that there are kids at Redwood in dire need of emergency financial support, but these crises happen all too often. We need the generous help of people like you to create the "
Red Fund
" managed by the PTSA, to be used for kids "in crisis" as identified by the school psychologist, school guidance counselors, administration and Wellness professionals.  The money you give will only be dispersed to providers of services to the student and NOT given directly to the student.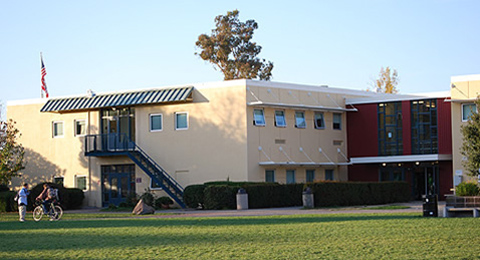 Chloe's* Story
 (*name changed to protect student's privacy)
Chloe* is an 18-year old senior in the Tam District and a horrific and tragic incident left her isolated in a state of crisis with no family, no inheritance, and no income.  Her age categorizes her as an adult according to County, State and Federal support systems, even though she is still a high school student.  We have been made aware that she has the grim deadline of being moved to a homeless shelter on April 1, 2016, unless she receives student support and housing.  Neither social security nor any possible form of public assistance will be in place in time to keep her in the Tam Union district, and any community grants will take too much time to apply for.  Due to Chloe's* fragile emotional state and her desire to maintain a sober and stable home environment, she needs the support of her community to help her succeed, get her diploma and graduate with her class.  This is where the
Red Fund
could make a huge difference in her future.  This time will allow her a support system to help her find more permanent housing, get a job and save money to be able to support herself post-graduation. 
How to Help
We need your support NOW to raise $10,000 for our
Red Fund
, a student emergency/crisis fund!  This student's life is literally on the line.  What if Chloe* was your girl, or niece, or your best friend's daughter? Chloe* has no one to help her, so let's do an amazing thing!  It would be a feat of bravery if each family in our community could support her with a donation to secure a housing option beyond a homeless shelter through the end of high school.  
Huge Thanks!
Thank you for any help you can provide.  Any donation of any amount helps us achieve our goal - your participation will make the difference between a student's success or downfall.  We are so grateful to have such a wonderful student and parent community, and we stand ready to help our students should they find themselves with nowhere else to turn.
Go Giants!
Organizer
Michelle Webb Sullivan
Organizer
Larkspur, CA