Hello dear family, friends, and community, 
Randy Keith
, an amazing husband, friend, brother, son, uncle, and musician, has been recently diagnosed with Stage IV lung cancer. We are devastated with this news and looking for any opportunity to help him fight this. He will be starting cancer treatments in mid-August at Envita Medical Center. With advanced treatments, his fighting spirit, and surrounding support, we have hope and faith that Randy can overcome this.    
Randy wanted to share his story with all of you:    
In August 2014, I was scheduled to have an ablation to address my atrial fibrillation. The medical team took a CT scan and observed a 2-cm tumor in my right lung. At the time, they cancelled the ablation and said I could have a biopsy done where they would remove a third of the lung. Given my long history of asthma and multiple severe asthma attacks, the thought of removing a portion of my lung in order to save my whole lung was a challenge for me to grasp. After weighing all the options, I felt it was in my best interest to make an effort to heal holistically.
I started doing extensive research online and found cancertutor.com, the largest holistic healing cancer webpage in the nation. Through that website, I was connected with Kelley Metabolic Center and Michael Rankin located in Texas.  Michael addressed every angle I studied and then some including stressors, detox methods, blood tests, diet and lifestyle, and recall healing (shown to be successful in 95% of their lung cancer patients).  He felt like the perfect fit, so for two and a half years, I followed his protocol.  Although he applied all kinds of great healing techniques on me, he seemed to not fully follow through on tracking my progress.  
In January 2017, I developed a cough that persisted to this day. This cough has been so exhausting and painful to say the least, limiting me from my daily activities and playing my music.  
Michael and other clinicians that he guided me to proclaimed I only had lung fungus, was "cancer free", and that I did not need to worry. 
On July 5, 2017, I went to the ER due to leg pain where I was then diagnosed with a deep vein thrombosis (blood clot). Blood clots can be one of the symptoms of cancer. With the persistent coughing, the ER doctors also took a chest x-ray. They discovered the mass in my lung had grown from 2 cm to 6 cm. After hearing this news, I took it upon myself to take all the necessary tests to find out where things were at. This included a CT scan, MRI, PET scan, bronchoscopy, and biopsy. Now, I did not have the same option as before of removing a third of the lung.  I quickly learned that my cancer had metastasized and progressed from stage one to now stage four.   
After learning about these new results, my niece encouraged me to check out Envita Medical Center in Scottsdale, Arizona. I had the privilege to speak with the first patient at Envita, who is now cancer free for over 15 years after having stage four colon cancer, as well as my niece's friend whose husband just went into remission this year after completing their program. Envita is considered one of the top integrative medical centers in the country where they bridge the best in advanced, natural based therapies and state-of-the-art conventional medicine (chemotherapy, radiation) deriving from research-based medicine from around the world. They personalize their testing and treatments based on the patient's individual expression of cancer. I have heard so many amazing stories of people who walked into Envita with stage four cancer and walked out in remission. If you have never heard of Envita, I strongly urge you to research them! With Envita, I really have hope and believe that I will walk out the door in three months in a much better condition.  
Unfortunately, due to very strict healthcare laws, Envita's services are not completely covered by insurance. The chances of racking up large bills are pretty substantial. This is where you can come in. I personally spent two and a half years paying out-of-pocket for multiple treatments, tests, medicines, and equipment without asking for help. Now, I am not able to work and my wife Elizabeth would like to take time away from her job to support me making our income very limited. 
I am asking you to join me in my decision to choose hope. I know my goal is high, but this money can go a long way toward financially funding various treatments here at Envita, my living expenses for the next three months in Arizona, and for my ongoing support after I get home.  
Ever since I made the commitment to continue with this healing journey, I have been so touched by the love coming from my dear family and friends. Every time I get a message of hope and love, it brings tears to my eyes. I appreciate anything that you can do to help me in this journey.

Most of all, I feel so blessed to have you in my life. I want to say I have so much more music in me to express and so many children to still teach. I'm not ready to stop now.

You are the strength that I lean on. Let's do a group hug.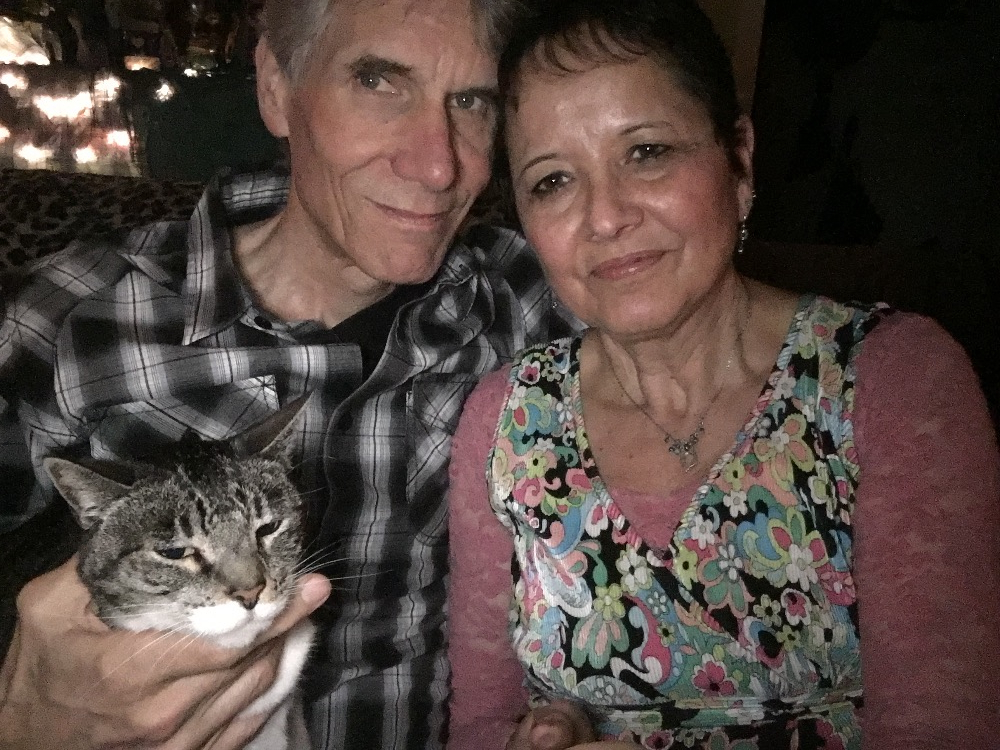 We thank you for taking the time to read this message. Please continue to send Randy your love, support, prayers and positive healing vibes so he can return to us in good health.
Everything helps! 
Also, please take the time to share this page  :)
www.GoFundMe.com/RandyKeith

Organizer and beneficiary