Rally for Roger's Road to Recovery!
It's time to Rally for Roger's Road to Recovery...
 The family and friends of Roger Sills are rallying to raise money to help with the medical costs and out of pocket expenses he is incurring from his Heart and Kidney transplant on April 6-7, 2016.  We'd like to tell you a little bit about Roger's journey….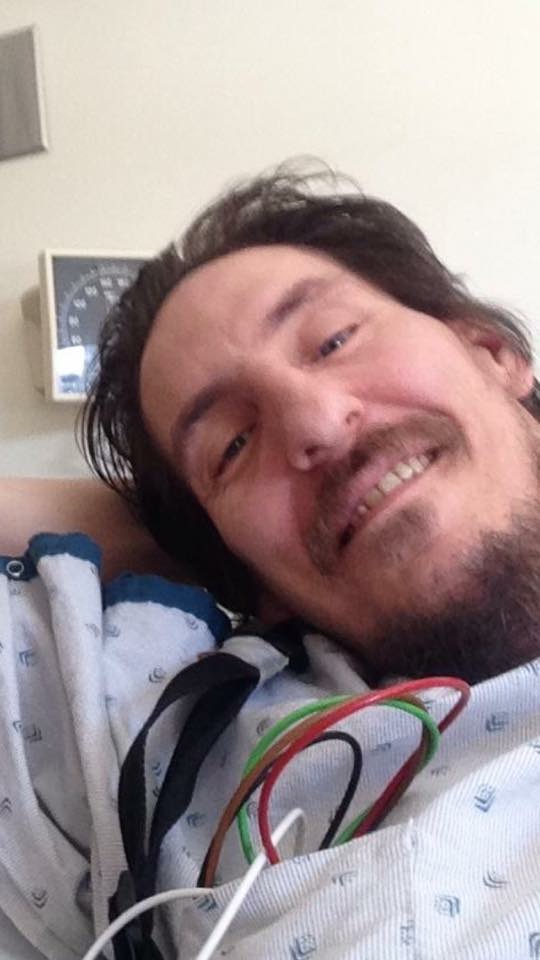 On Friday the 13th of January 2012, Roger suffered a massive heart attack at the age of 37. His best friend, Mike, rushed him to the hospital in the early hours of the morning.  Upon arriving at the hospital, Roger collapsed. He was non-responsive and was treated 19 times with a defibrillator. Roger survived the heart attack, but has been plagued with continuous health issues.
Since the heart attack, Roger has had numerous hospital stays, one lasting ten months.  Roger has had three heart pumps inserted, each requiring open heart surgery.   For the past four years and three months Roger has literally been running on batteries.  Living with a heart pump has its challenges.  From the uncertainty of mechanical failure, to being tethered to a battery with an 8-12 hour life span, to some things that we all take for granted ---taking a shower, or getting caught in the rain.  During this time, Roger's kidneys also failed, so he was put on dialysis.  Kidney failure has its own set of challenges ---very restrictive diet and fluid intake, and the need to travel to have his blood drawn for testing.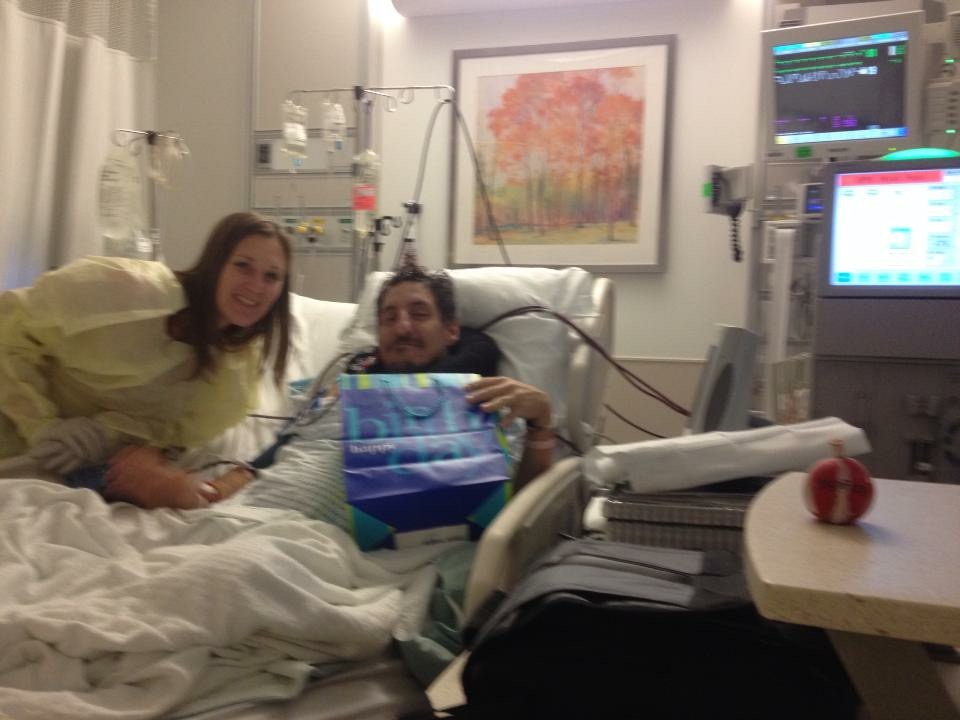 Because of the extent of his condition, and the need for a double organ transplant, Roger struggled to find a hospital willing to perform the risky procedure.  The search for a transplant hospital took Roger and his mom all over the country.  During this time, Roger's mom had to leave her job to care for him.  Finally, Roger met with a doctor at the Robert Wood Johnson Hospital in New Jersey that was willing to accept Roger into the program and the waiting game started.
For 1,545 days Roger took on life with his trusty batteries by his side. He was told that he needed to keep in shape to increase his chances of surviving the transplant.  During this time, Roger walked.  He completed several organized 5ks.  Shortly before the transplant, he was pulled over by a concerned police officer for walking too slow during his training!  But Roger has kept on walking!
Roger always made sure he kept his flip phone battery and calling card charged as he anxiously awaited the life changing call that he was sure would come. On the morning of April 6, 2016, Roger got a call that changed his life!  Suitable donor organs had been found thanks to the generosity of a grieving family.  Roger underwent a grueling 17 hour heart and kidney transplant procedure.  With a healthy new heart, full of gratitude, Roger is now on the long journey to recovery.  
As you can imagine, Roger has incurred extensive medical costs to date, and the bills keep pouring in.  For the immediate future, Roger has to make two weekly trips to the hospital for follow-ups.  Each of these trips will require an overnight stay at a hotel, as well as co-pays for each of the procedures.  In addition to the medical procedure and travel costs, Roger will be on several expensive prescription medications for the remainder of his life. 
Roger is grateful for the second chance he has been given.  We, his friends and family, feel that the financial burdens of this life saving miracle will bring undue stress on Roger.  We're helping as much as we can, but it's just not enough.   We are asking your help with this.  Whatever you can give, large or small, to help Roger meet the financial responsibilities of his treatment, would be deeply appreciated.   If you are not able to donate financially, please consider sharing Roger's story.  It may reach the newsfeed of someone who is able to donate! 
Roger's journey has been filled with trials and miracles.  Please know that Roger is deeply grateful for this second chance.  He will honor the gift he has been given.  Please keep Roger in your prayers as he continues his healing journey.  Please pray for the grieving family of his donor.  Their gift of unconditional love set miracles in motion! 
 If you do not feel comfortable making a donation online please feel free to email, [email redacted], for a direct address to send money.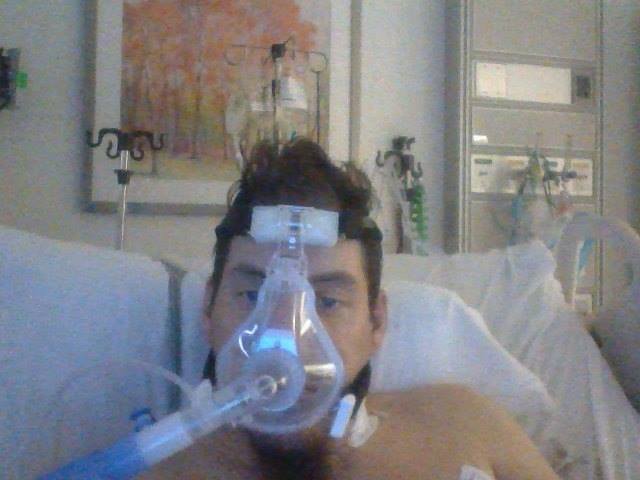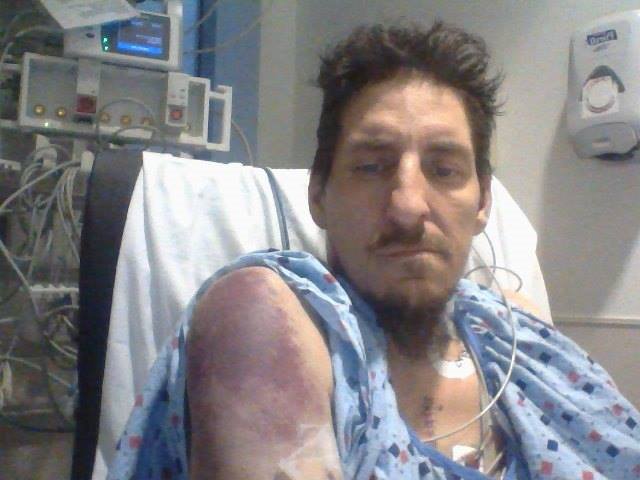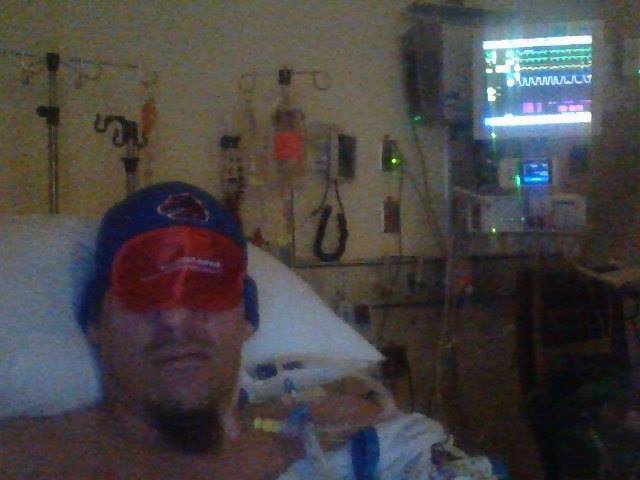 Organizer