Help Valerie Rebuild After Hurricane
***Updated with Photos***
I lived in Cypress, Texas as a small child and my first best friend was Valerie Boxell. We were separated after the first grade when my family relocated to California, but thanks to Facebook, we have been able to reconnect. She is a single mother of three beautiful children, twin girls and a younger boy. Last year they moved into their new home only to have it flood in April 2016 due to the massive rains in Houston, Texas. With no flood insurance, she was forced to use her savings to repair her home making it livable for her children. Last night, Hurricane Harvey was unforgiving, and he's still ravaging Texas as I write this. Valerie's home was its victim forcing her to be rescued via canoe and paddleboards, and she was taken to safety, but her family's home will, yet again, need repair. With less than a year to recover financially, she needs any assistance we can give her.
WIth the help of the Roseville High School staff, I would like to ask the community of Roseville, California and anyone else able to donate to this deserving family, and help them recover quickly.
All funds raised will be given directly to Valerie via Gofundme with intent to rebuild her house.
Here are some photos of Valerie's house. Work has begun and supplies are being used.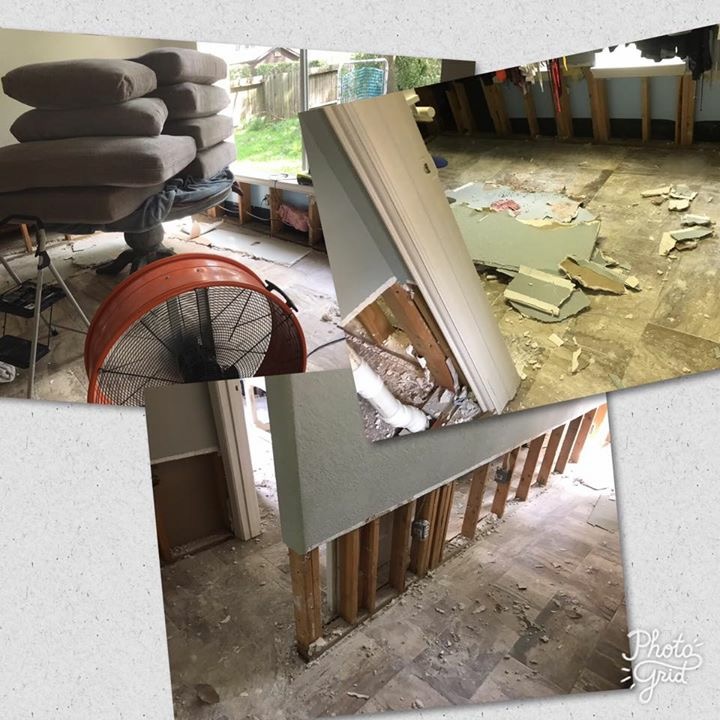 Organizer and beneficiary