Matthew Soliven & Prep VOX Europe 2014
Hey everyone, my name is Matthew Soliven, and this is my GoFundMe Page. Thanks for visiting and checking it out!
I am a junior at St. Peter's Prep and a member of Prep Vox. I've been a part of Vox for the past three years, since my freshman year at Prep, and being a part of Vox has been a wild and fun journey.
Vox, as a choir, has accomplished a lot within its only 5 year history and I've been a part of many. In the summer of 2012, Vox had enteed its first international competition, the 7th World Choir Games which was held in Cincinnati, and won 2 silver medals. (A video of our performance is posted above!) In the spring of 2013, Vox won a gold medal in the World Strides Heritage Festival in New York City. This year, Vox has perforrmed at the Prudential Center during an NJ Devils game. This June, we are performing with the band "Foreigner" at their Prudential Center Concert on the 26th. Amidst all this, we have created 2 albums. All of our accomplishments come from our passion, our director Mr. GP Eleria, and the support of our families. 
This summer, we will be competing at two international competitions, the Llangollen International Musical Eisteddfod in Wales, and the 8th World Choir Games in Riga, Latvia. 
I am asking you to help support me and my Vox brothers cover the expenses for our trip to Wales and Latvia. No donation is too small, and all are greatly appreciated. 
Thank you, and peace
Matthew Soliven '15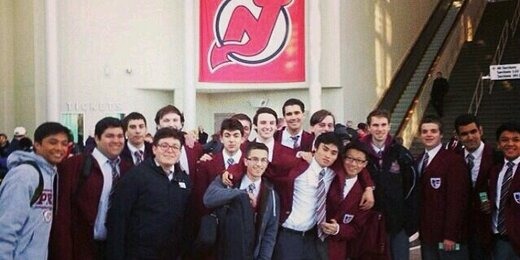 Organizer