YOU NEED US TO FACILITATE THE DAWAH AND THE SUNNAH!
   
WE NEED YOUR HELP!  

TOGETHER WE CAN ACHIEVE A LOT MORE!  REACHING FOR JANNAT UL FIRDOUS!

Amazing Marquees we had at the Iftaar dinners and the Eid Prayer and festival days.  Here are some pics below. 

We now need to double up and raise the same funds for Eid ul Adha.  We have sourced a new supplier who is offering the Marquees slightly cheaper alhamdulillah so we can now also supply one for our new location in West London Allahu Akbar. 


Invest £50 for prayer Musallah ground covering x 100
Invest £100 for one side wall  x 30 available
Invest £500 for a Pillar   x  30 available
Invest £1000 for the roof  x 5 available

The more we all invest in our Akhirah by investing in our Dawah, the more we can deliver purely for the sake of Allah.  Just look at these pictures.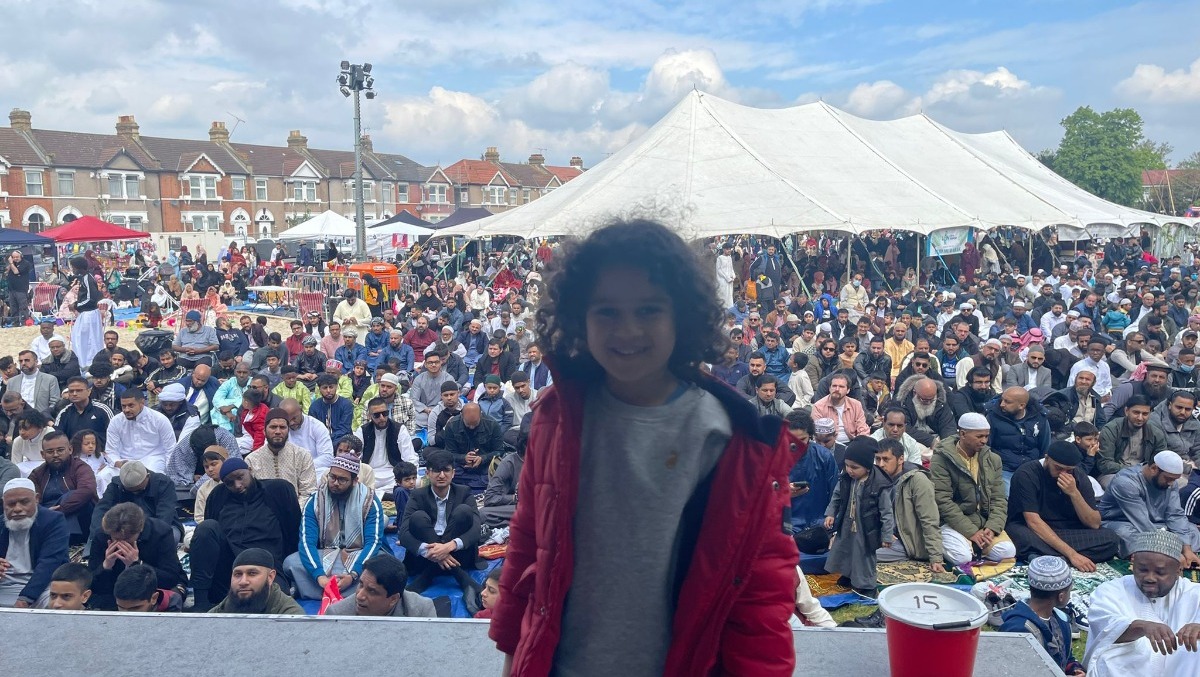 1.  The Prayer / Iftaar Marquee

1Eid urgently needs to raise funds to rent TWO LARGE MARQUEES for iftaar and prayer.




Cost of renting the two large marquees is about  £6,000 each =  £12,000 

Lets do this ONE TENT at a time.  First milestone target is to reach  £6000
That is just SIX AMAZING BELIEVERS to give just  £1000 each.  Or 12 of us giving just  £500  each.   or just 24 of us giving £250 each.  Starts with you, just be the one of the supporters.  Rest will follow and you get their rewards also.  
Earn a lot more rewards by simply spreading the word and sharing this page!!!  Bismillah.  In Ramadan it is x 10  x 70  x 700.  Like seriously. 




2.  The Shelter Gazebos

We also need to purchase and replace the large shelters we use for almost two decades.  They are no longer usable but may Allah be praised they served us for many years and many many events. Alhamdulillah.  
So we need to purchase SIX new shelter gazebos - 4 m x 8 m average size - 
£1400 each x 6 =  £8,400
We want
  £150  per share
from  300 people so that we can be covered for the next two Eid prayers.
300  x We also want a standing order promise of any amount on a monthly basis.  
3.  Prayer Tarp

Eid prayer in the park requires a prayer Tarpaulin to cover the grounds and we rent Marquees in case it rains in some parks and we own shelter marquees for everything and anything. 

The Tarp cost is about £100 which covers enough ground for about 100 worshippers. We have many parks and require many tarps.

This means massive sadaqa jaariyah opportunity for you and me.
£10 is up to 10 people worshipping
£100 is 100 worshippers
£250 is 250 worshippers
£500 is 500 .... you get the point


£1000  -   will mean you love this project and you want to cover an entire section of the prayer of 1000 worshippers.
That is a lot of good deeds or hasanat.
100%    Donation Policy .... so gift aid it!
Seriously, click donate now and invest in both our Akhirah. Oh yeah, 100% of your donation goes to the project so donate with peace of mind. Wait, no, its 125% donation policy because even the gift aid is spent on this project. How?
Because we are all volunteers with our own careers and we give our skill sets and time to this sunnah revival as well as donate to it. It is our presentation to Allah now and we pray accepted in the Akhirah.
Best part is still coming. Ready? Allah azza wa jall will reward you and I with not just what we donate or the ground of the few we cover, Allah will reward us with the prayers of every single person in every single park praying correctly on Eid day including the women and children who normally miss out on the Eid prayer and of course the festival which used to not exist and the non Muslims would have learned nothing about us, our deen or Eid for that matter.
Now the Da'wah is massive at 1Eid with people even taking shahaada every year. You get all that reward as well as anyone else who follows our lead in other towns and countries. Allahu Akbar.
So what have you done now? Have you clicked and donated? Not yet? Seriously? The akhirah is so much better, isn't it?
About the 1Eid project
Established in 2007 1Eid is the most culturally cohesive and multi-generational celebration for all to attend and enjoy the festival of Eid. The word 'Eid' meaning 'to feast' traditionally was celebrated with the whole community regardless of faith. The aim of Eid was to come together and celebrate the fabric of humanity, happiness, harmony and respect for all.
By the Grace of God, 1Eid™ has successfully Pioneered the revival of Eid whereby the Muslim community is able to share their festival with the wider community and celebrate together in a pool of diversity, dispelling any and all avenues for prejudice.
♥ Our Vision
We believe that people should get to know one another to achieve peace and unity.
♥ Our Mission
We will strengthen and unite local communities by reviving, celebrating and sharing the essence of Eid.

Fundraising team: 1Eid Pioneers (2)
Jalal Mohabbat 
Organizer
Raised £657 from 10 donations
London, UK

Registered nonprofit
Donations eligible for Gift Aid.
Umm Jannah Momtahena Jaigirdar 
Team member
Raised £175 from 3 donations