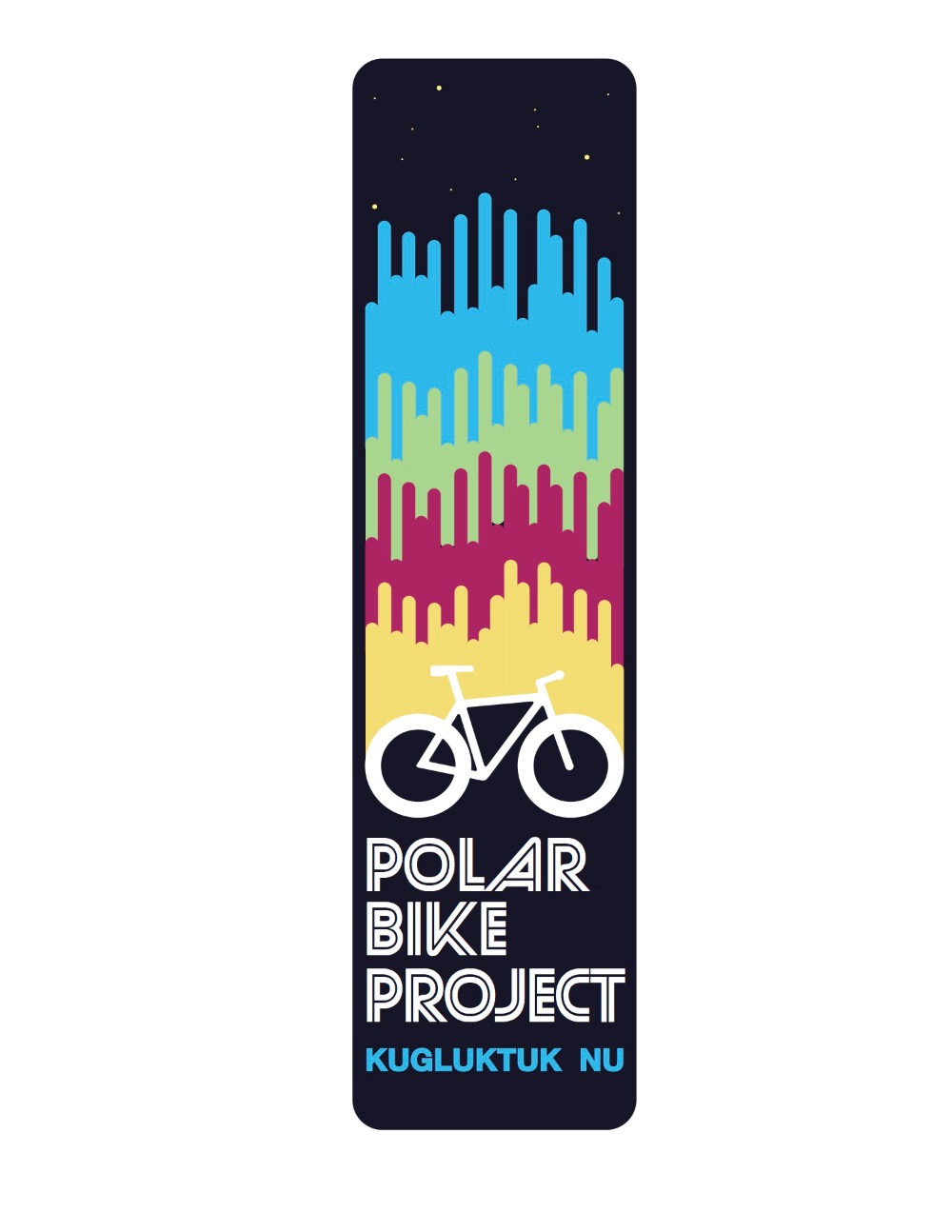 The Polar Bike Project- Helping to bring bikes and biking to the childern in remote communititesin Nunavut. 
Many of us remember what its like to ride a bicycle for the first time. The wind in our faces, the sounds of the tires on asphalt but most importantly the sense of freedom it gave us. The Polar Bike Project wants to offer the children of Nunavut the opportunity to either relive those feelings or experience them for the first time, and we need your help
Our goal is to expose children, youth and families in these communitites to the benefits of cycling by providing bicycles for those who may not have or can't afford one, by teaching basic maintenance and repairs for those who do and to organize weekly group rides for as many children in the community as possible.
Life for many children in northern communities is far more challenging than many of us will ever know. Isolation, poverty, violence and broken families tend to be contributing factors that lead many youth down destructive and irreversible paths. The Polar Bike Project wants to help reverse this trend by increasing access to positive role models in the community, providing an athletic and physically changeling activity and help foster and develop valuable life skills for years to come.
Our goal is to raise resources and funds in two ways;
1- Organize and collect used bicycles for donation to local children
2- Fundraise to help purchase additional and necessary equipment such as helmets, spare bike parts, locks and tools.
We have already been successful in bringing up 180 additional bicycles through donations from people Calgary , Edmonton, Invermere and other southern cities. Through the donated time and cargo space from a local northern airlines we want this momentum to continue and reach as many childern, youth, and families as we can.
The weekly rides have already been a success and word is spreading quickly amongst the community's children. We now have more children than bikes and don't want to turn anyone away.
We are expanding to other small communities within Nunavut so we can provide these opportunities to more children in Nunavut. Taloyoak was our one and only community for 2016. Along witht the Canadian Coast Guard, Stantec, and local RCMP we delivered 38 bikes to the community. We provided T-Shirts, helemets and locks to everyone who recieves a bike in Taloyoak. There are two more very lucky communitites this summer who will be recieving bikes. Thanks to The Canadian Coast Guard, Buffalo Airways, and Nolinor air we will be delivering just over 100 bikes this summer !
We want to pass on our love and passion for cycling to these children and offer as many opportunities to them as possible and with your help we know this is possible.
Thank you for taking the time to donate and helping us to change not only a child's life but redevelop a community through sport.
Ali Harper