Our Amazing Dog Roxy Needs Surgery
Hi everyone,
Our beloved family pet Roxy has torn the ligaments in her back right leg and the only way to assure her recovery is for her to have surgery.  That surgery, unfortunately, costs over $3,000, and we just don't have that kind of money laying around so we are desperately asking for any help that you can offer.
Roxy has been one of the best things to ever happen to our family.  When we got her just over 4 years ago, it was originally to try to help the kids deal with anxiety from a lot of stuff that was happening in their lives at the time.  From the day we got her we've considered her another member of the family, and loved her as much as anybody could.  She has helped Kenneth and Nathan feel more relaxed and has become a best friend to our youngest son James.
Our family wouldn't be the same without Roxy, and we're doing everything we can to get her the surgery she needs to be back to her normal self.  Any help will be extremely appreciated and will help our family get through this difficult situation.
Roxy has always been there for us when we needed her, and we are always going to be here for her when she needs us.  Thank you so much for reading our story and donating if you can.  
The McKay Family (John, Stacey, Kenneth, Nathan, James, and Roxy)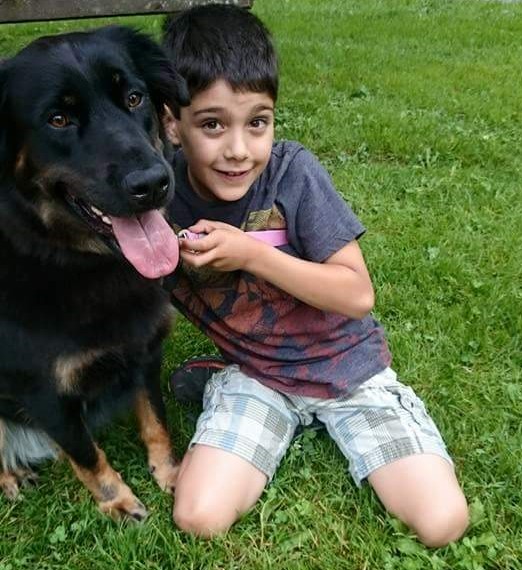 Organizer