As most of our Family and Friends know, my daughter, Madison, has always prided herself on her independence, not relying on handouts and she has always found it difficult to ask for help.  Her life motto being: I will find a way, I will make it work… but this time she is struggling and it breaks my heart knowing I can only help a little. So, with her blessing I am posting this for her in the hope we can all get together and help her, help Franklin. Any donation no matter how big or small will help
Meet Franklin. He is my world. He is so charismatic, such a little goof ball. Always puts a smile on everyone's face. He loves going to the dog park and making new friends, going to the beach and watching the waves, going for car rides and watching everything that passes by, hiding under the bed and attacking your feet, crawling on to your back while you lay in bed and falling asleep, stealing your clothes and running around the yard with them, getting into the toilet paper or really anything left within reach and snoring in your ear while you try to sleep.
He makes every day something different. He is only one and yet he is so smart. He has been there for me and gotten me through some tough times. He knows when I am sad and will come lay across me and kiss my face until I am okay. He knows when I am happy and will bounce around with a smile on his face. He is always by my side no matter what I am doing (laying outside the shower door or standing beside me as I clean).
He has always been able to turn any bad day around to a good one. He is my rock. My beautiful little French Bulldog, my little angel
A few months ago, I came home from Work to find him limping. I went into panic mode and took him straight to the vet. However, Franklin being Franklin was so excited to see new people they could not tell what was wrong. It was as if he forgot all about his sore leg, until we left. A week later it was not any better and he had stopped eating so I took him back, the same thing happened. However, this time they could see his kneecap looked to be popping out and causing some discomfort. They gave him some medication and strict rules such as no going down the stairs - he had to be carried, no jumping - he was to be on a lead if we had guests over, no running around - he was to just rest. So this is what we did and I thought he was getting better.
On Wednesday, I came home from Work to find he wouldn't/couldn't use his back leg at all. I did not know what had happened; I thought he was getting better. I took him back to the vets and they could see he was completely different to the last time. He was not jumping around excited to see them and he was not using his leg at all, just lifting it off the ground and letting it hang there. When we went into the room he did not want anyone to touch him and was hiding behind me, I felt terrible. Eventually we were able to convince him with treats and cuddles that it was okay and they began to check him over again. They could see that he had lost a lot of muscle in his leg and that the condition was a lot worse. His kneecap was no longer occasionally popping out; it was now always sitting out of its socket and on the side of his leg causing bone to rub against bone. He also did not like it when his lower back would be touched and he would drop to the table when they checked it.
The vet advised that he would need X-rays ($550) but they were 90% sure, he was going to need surgery on his leg ($3500). Prognosis: Luxating Patella - luxating patella if left unattended can lead to a ruptured cranial cruciate ligament. There is also a suspected issue with lower spine but unable to confirm without x-ray.
I was crushed, I tried to listen to everything the vet was telling me but all I could think was "why couldn't I have seen this sooner, what if it isn't best case scenario? He's my little man and he's been in so much pain."
We left the vet and once in the car I looked at him and he was staring at me with his big brown eyes and I lost it, I couldn't stop crying because I knew he needs this done but I can't afford it.
I am writing this as Franklin lays on my arm hugging it. Please, if you can, help me?  Help him?  He is such a loving, caring, happy, playful puppy. He has only just turned 1 years old. I do not know where I would be without him, and every time I look at him, I just want to cry because I cannot help him.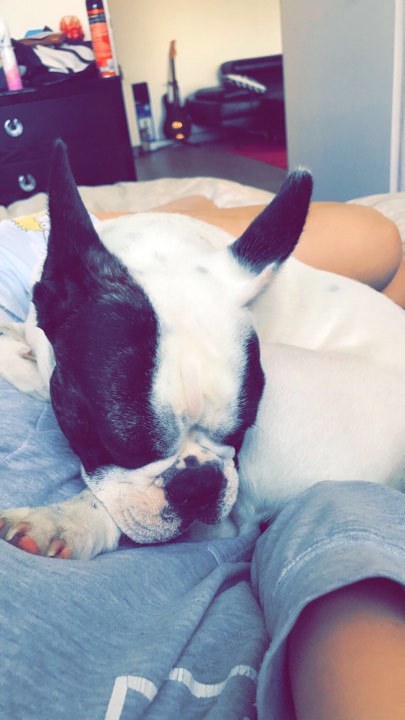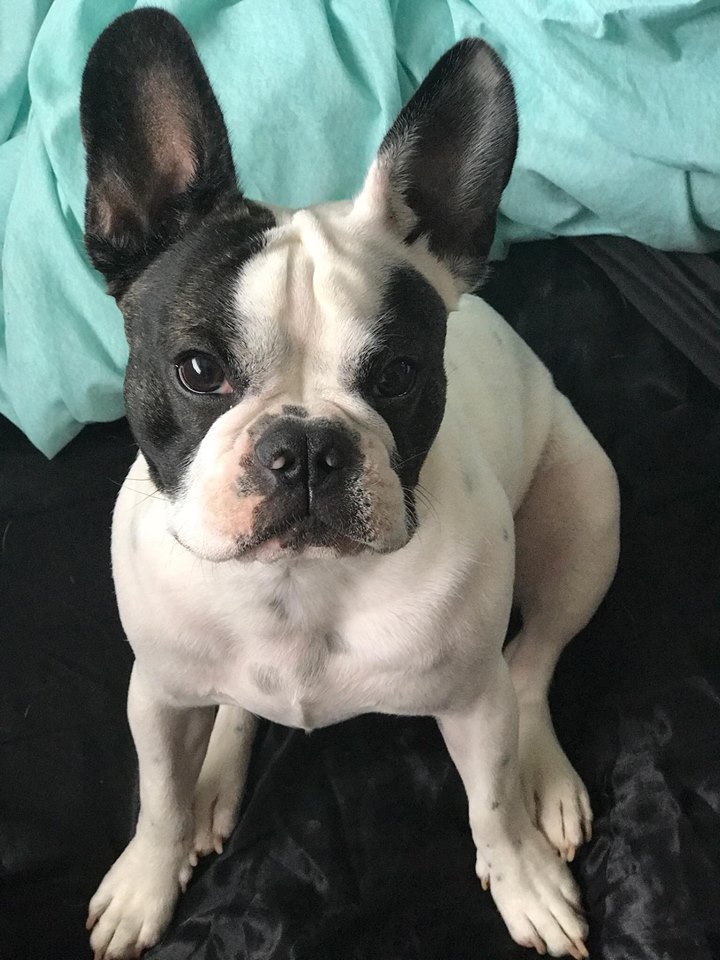 Organizer
#1 fundraising platform

More people start fundraisers on GoFundMe than on any other platform. Learn more

GoFundMe Guarantee

In the rare case something isn't right, we will work with you to determine if misuse occurred. Learn more

Expert advice

Contact us with your questions and we'll answer, day or night. Learn more