Petabyte: Byte's Mutant Vehicle for Burning Man
Byte is a fully immersive and interactive art installation created for Burning Man's theme iRobot in 2018 by Jason Blanda and Andrew Lazorchak. Byte (Burners for Intelligent Technology Emancipation) consisted of the first two truly sentient (and furry) robots to be freed from robot slavery named "Chip" and "Tera"
Since then, Chip and Tera have toured their most beloved arts and music festivals, from Desert Hearts to All Day I Dream and so many more, and continued to spread the love and fluffy vibes everywhere they go!
Last year, Byte emancipated another fluffy robot, our first mutant vehicle and biggest project yet, "Petabyte"! After liquidating our life savings in a financially disastrous market and testing the limits of the human spirit, we were able to get half way to our ultimate vision!
That's where YOU come in!! We are usually terrible at asking for help, especially when it comes to the evil dollar but we're so close to completing something truly amazing for you, that we're excited to ask for your help now!
Here's a list of what we need to get Petabyte roaming out into deep playa at Burning Man this year!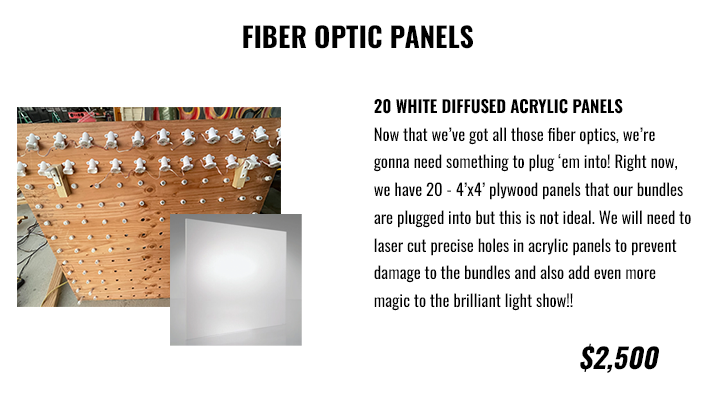 Fundraising team (4)
Jason Blanda
Organizer
Raised $310 from 6 donations
West New York, NJ
Ryan Schmidt
Team member
Raised $70 from 2 donations
Justin Imbastari
Team member
Raised $50 from 1 donation
Daniel Ortega
Team member
Raised $30 from 1 donation
This team raised $1,465 from 14 other donations.