Help Me Research Birds in Panama!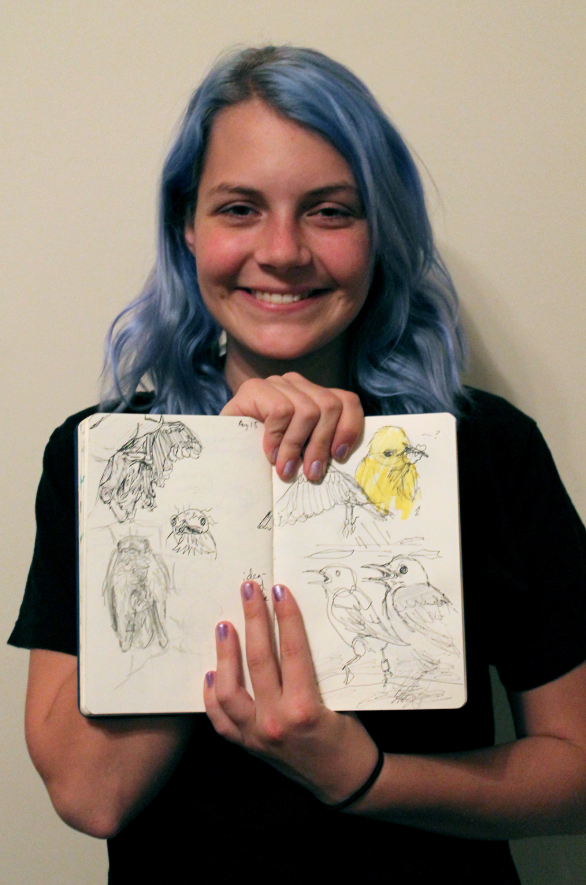 My name is Hannah Huddle, I am a Junior at Virginia Commonwealth University studying Scientific Illustration.  I am majoring in Communication Arts and double minoring in Biology and Environmental Studies. The study abroad trip I'm interested in is Panama Avian Field Ecology, which will include elements of conservation, community outreach, collaborative art, and environmental science, which makes this particular study abroad trip the perfect opportunity for me. The travel is over winter break, with a course that continues to meet in the spring semester. In the summer of 2014, I assisted with field research studying the Prothonotary Warbler under an Undergraduate Research Opportunities Program Summer Arts Fellowship, in which I am using an artistic approach to study the process of ecology research. This semester, I'm continuing the project as an independent study, and I would like to augment the presentation of my findings in the spring with additional out-of-country research. In Panama, I would be working with the same species in a different setting and peer group. The trip would give me another angle on the research I participated in and help me develop the project further.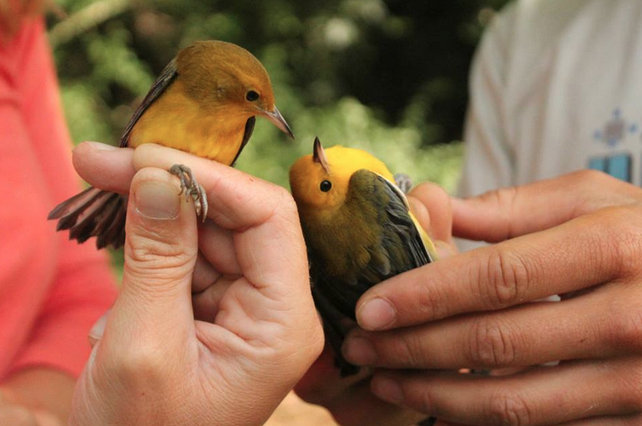 Birds are compared side by side while doing field research. All photos were taken over the summer, and I plan to take more while I travel.
A sketch of a nestling.
In addition to the illustrative work I am currently doing, there are personal reasons for my desire to travel. Since I started studying Spanish in high school, I've wanted to travel to Latin America. I have friends, family, and teachers who have had experiences in Central and South America and inspired my enthusiasm to experience the culture and wildlife for myself. I would like to see how I will adapt to an environment so different from my own in terms of climate, language, and culture. Though I have traveled along the east coast, I have never been outside of North America, and would love the opportunity to do so.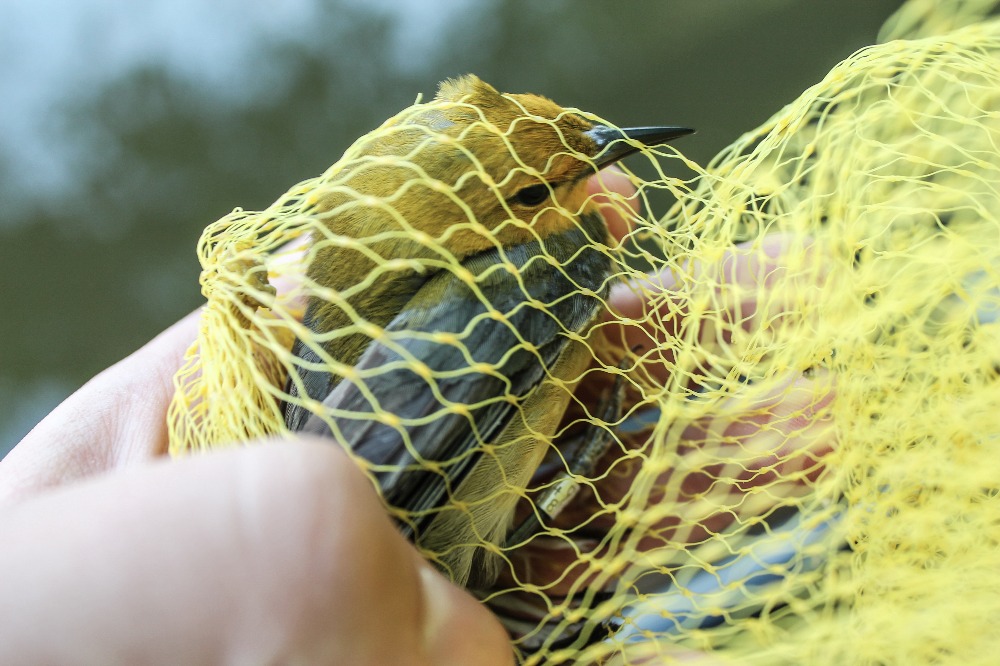 A bird caught to have measurements taken.
I am planning to share this experience alongside my other research work through a gallery show. I am currently working to set up an exhibition of pieces concerning the VCU Warbler project that shows the curiosity and excitement that is the core of scientific research. Thus far, I have completed a short zine, which I distributed at the Richmond Zinefest and around campus. Any financial support would greatly help me achieve my immediate goals with the research project, and benefit me in the long term with experience in a conservation project that is similar to what I am planning to do professionally.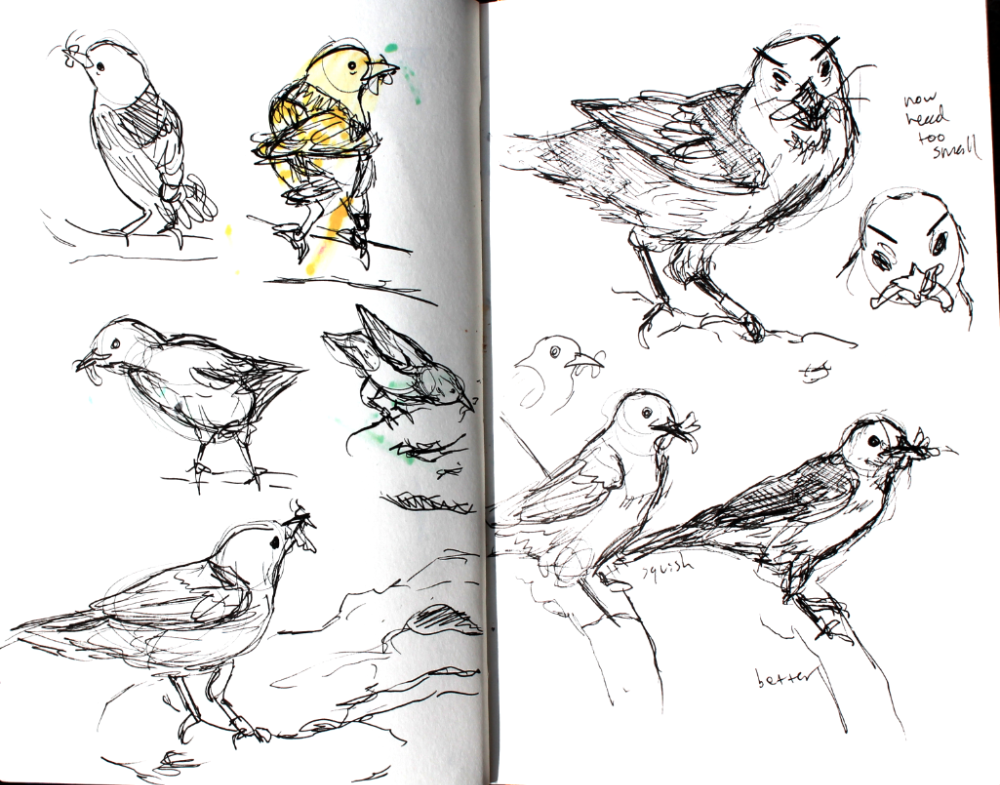 Sketchbook excerpt.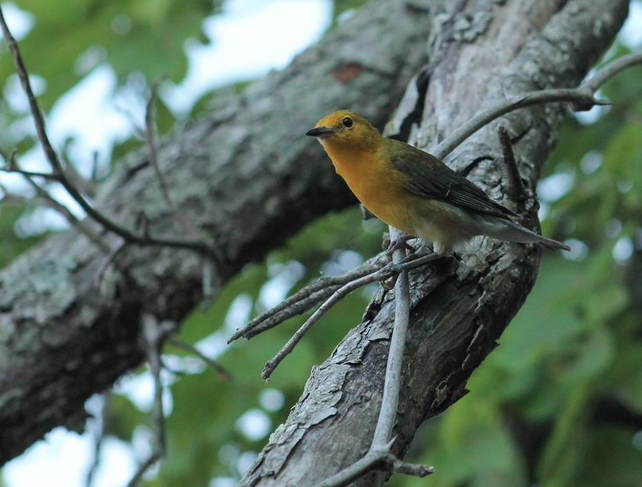 A Warbler on the James River.
The estimated cost of the program is $3100. This includes airfare, transportation within Panama, meals, VCU fees, and personal expenses.
I am paying the VCU tuition for the course separately. I have already paid some expenses, such as passport fees and supplies I would use on the trip (camera lenses, drawing supplies, etc.). I have applied to university scholarships, but will not know if I am being awarded any funding until mid-December.
If I do exceed the cost of the trip, through donations or scholarships, I plan to put the money into the development of a publication similar to the zine I published in the fall. Though I would like to be able to distribute many copies for free, as I did at the Zinefest, printing costs are prohibitive. Even if I was to make a publication to sell, such as a short color book of photography and artwork, I would need funding for the initial print run. Any donations would be a great help to me!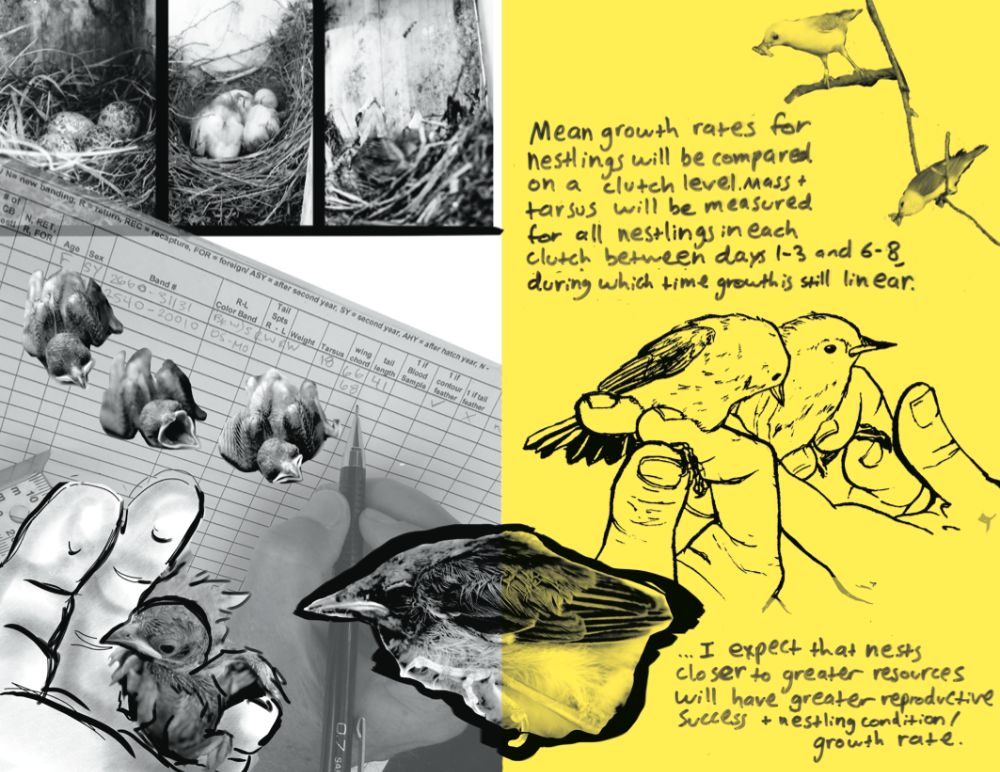 Excerpt from zine.
More of my work can be viewed on my 
art facebook page
. If you can't donate, a like and a share is greatly appreciated. I will be posting updates as I continue to work on my research through the rest of 2014 and into the new year.
Organizer