Kamyar Ebnoddin-Hamidi 
was a lively and kind teenager, with a sharp sense of humor and a love for music and technology. Those lucky enough to try a piece of the birthday cake that Kamyar himself had baked for his 15th birthday can attest to his great emerging talents as a chef! Kamyar's life was suddenly cut short in the flight PS752 tragedy on January 8th, 2020 in Tehran, Iran. The loss has left a deep void in the lives of all who knew and loved him. Kamyar's loving memory will always remain with anyone whose life was touched by his kindness and positive energy.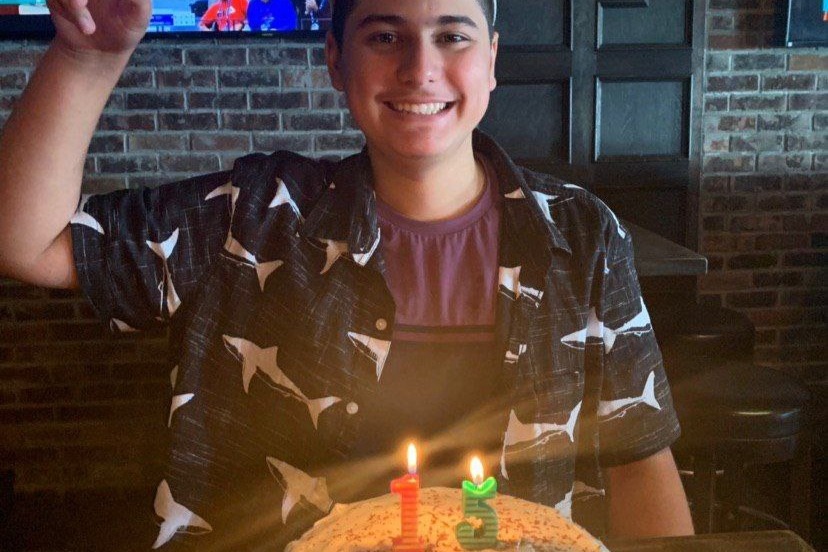 This fundraiser has been initiated by Kamyar's family and staff members at Riverside Secondary School. Our goal is to pay tribute to the loving memory of a young man who was a great student, by establishing a fund to provide scholarships to his schoolmates. The scholarships will be awarded to a number of Kamyar's peers at their graduation ceremony in 2022, the year Kamyar would have graduated from high school. We plan to continue to honor his memory each following year by providing an annual scholarship to a graduating student at Riverside Secondary School. The funds will be awarded by a committee composed of staff from Riverside Secondary School and two members from Kamyar's family. All funds raised will be administered by Kamyar's family.
It is our hope that we can keep Kamyar's memory alive, and in the process support those in accomplishing their academic dreams, something Kamyar never had the opportunity to further pursue.
Organizer
Babak Uncle of Kamyar
Organizer
Port Moody, BC