PPE for Navajo First Responders
Dear Friends:
Navajo communities need your help. 
The Navajo Nation ranks the highest in the country per capita for COVID-19 infections, ahead of the states of New Jersey and New York. This is a rate 7 times higher than that of the rest of Arizona's population. 
First responders, medical personnel, and other essential employees on the Navajo Nation are in dire need of personal protective equipment and cleaning supplies to keep themselves and others safe.
Since March, we have been regularly sending fabric masks from Phoenix to Tuba City and Kayenta. On Friday, April 17, we sent our first van load of supplies, including homemade fabric face masks, gloves, hand sanitizer, bleach, disinfectants, and cleaning supplies.  These items were immediately distributed to EMTs, government employees delivering food to elders, hospital workers, and other essential employees. 
We need your help to continue this work.
We want to continue purchasing items in bulk in Phoenix to send to Tuba City and Kayenta (two of the main hot spots on the Navajo Nation) every Friday. The Tuba City Regional Health Care Corporation (which we have already made multiple deliveries to) serves both the Navajo Nation and the Hopi Nation.
We hope to keep these deliveries going so we hope you can contribute! Your donations can help purchase the following:
$100 will pay for a two gallon container of hand sanitizer (price can fluctuate depending on supplier)
$50 will pay for one case of blue/black nitrile gloves
$25 will pay for one case of bleach
Of course, if you'd like to donate more we can buy more!
100% of any funds donated will be used to purchase items for donation; all receipts and purchase orders will be available for review upon request. If you would like to make in-kind donations (in particular, homemade fabric masks) and can deliver to North Central Phoenix, please let us know.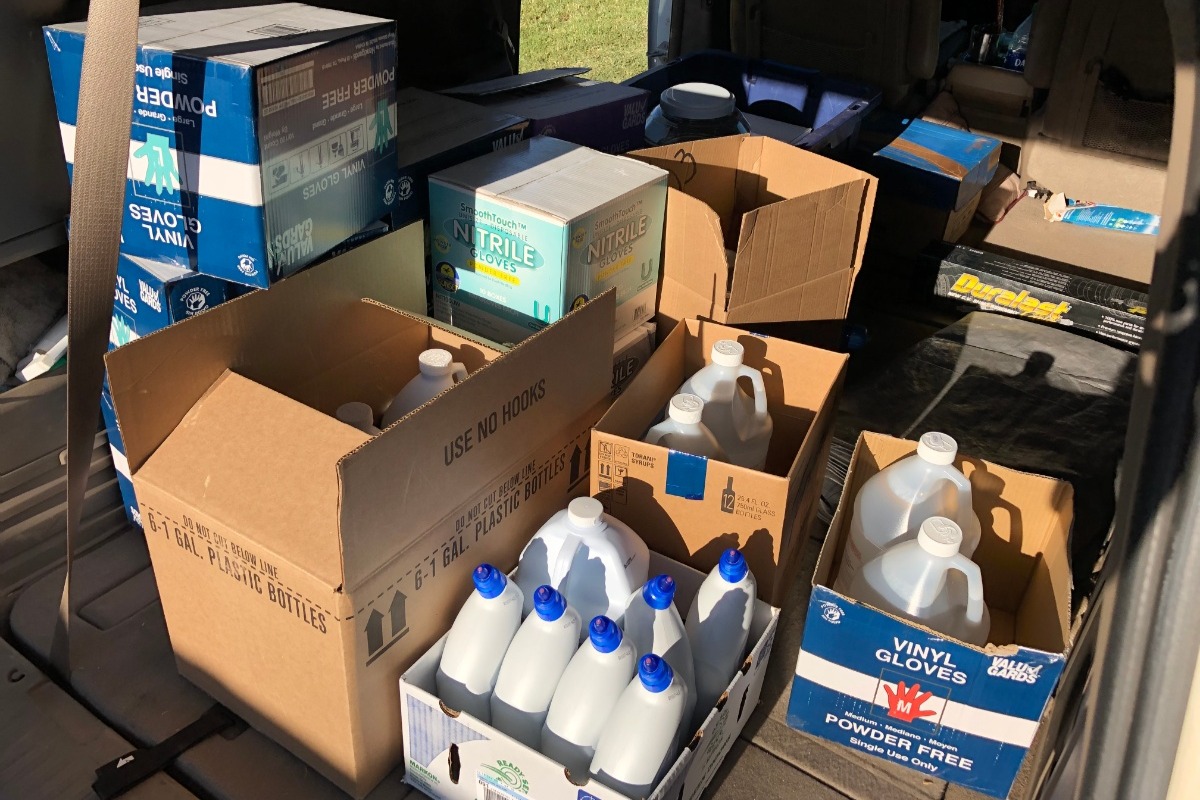 ABOUT THE ORGANIZERS: Ginger Sykes Torres, Navajo, was born in Tuba City, Arizona and met her husband, Javier, at Stanford University. Ginger is an environmental consultant and a champion native hoop dancer, Javier is an attorney, and both are parents to three little hoop dancers.
Russ Dickey is 50-year resident of the Phoenix area, attending ASU law school. His wife Erika attended the University of Arizona. Ginger, Javier, Russ, Erika and Christy are actively involved at the Heard Museum, serving native populations.
Christy Vezolles (Shawnee) is an art consultant based in Phoenix. In addition, she managed a private law firm in Tuba City for ten years, served as an administrator at Greyhills Academy High School and raised five Navajo step-children. She has served on boards of several national art museums, including the Heard Museum.
Dr. Karletta Chief, a University of Arizona hydrology professor and a former Miss Navajo 2000-01, is from the Western Navajo Nation. Dr. Chief was Stanford college classmates with Javier Torres, Ginger Sykes Torres, and Andrea Odegard. Dr. Chief has worked for decades on the Navajo Nation with water security and co-founded Navajo non-profits.
Stanford classmate Andrea Odegard-Begay is an engineer whose work focuses on improving community water and wastewater infrastructure and developing alternatives for sustainable water supply, particularly in arid regions. She lives in Phoenix with her husband and children, who are all members of the Navajo Nation.
Ginger Sykes Torres and her family have been sewing fabric face masks to supplement the lack of personal protection equipment (PPE) on the Navajo Nation. Together with friends and neighbors they donated over 600 masks to medical workers, first responders, senior programs, and other essential workers on the Navajo Nation:
https://www.youtube.com/watch?v=sTrwbC8Emfc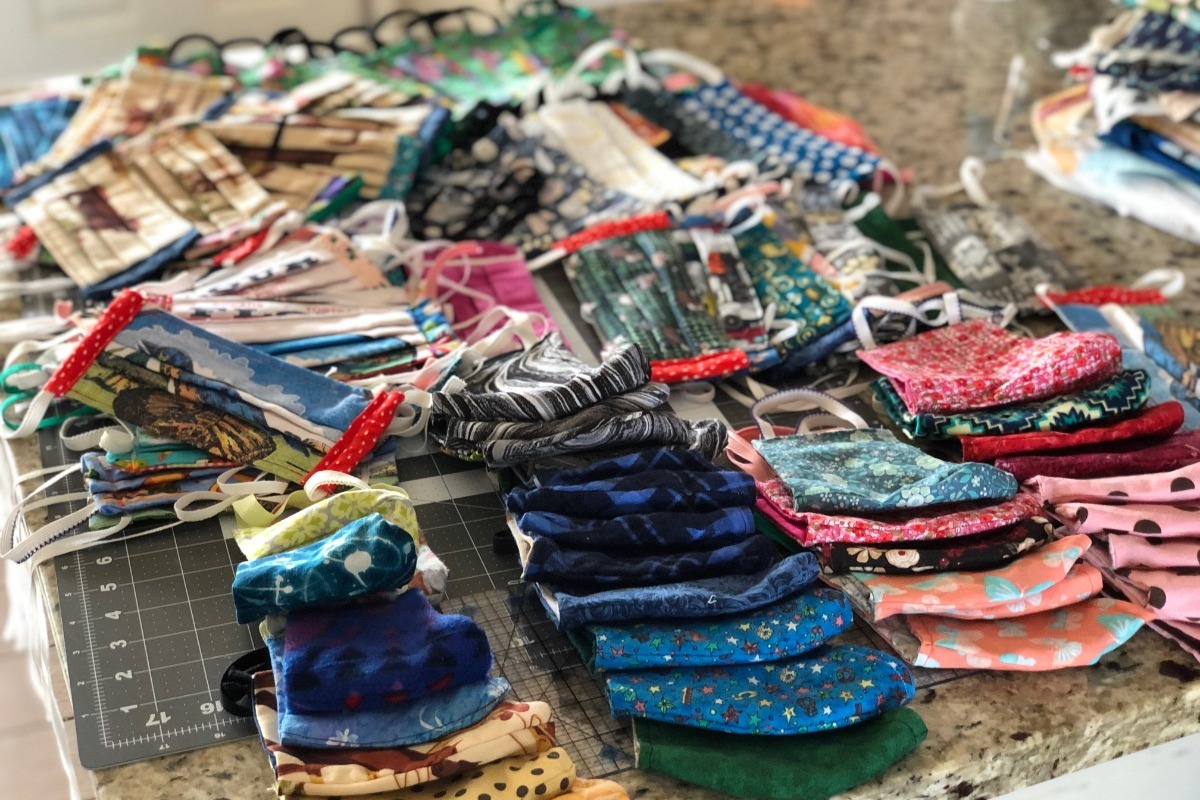 Fundraising team (7)
Ginger Sykes
Organizer
Raised $12,483 from 125 donations
Phoenix, AZ
Russ Dickey
Team member
Raised $16,250 from 26 donations
Christy Vezolles
Team member
Raised $5,296 from 58 donations
Karletta Daane' Chief
Team member
Raised $5,140 from 52 donations
Javier Torres
Team member
Raised $3,045 from 30 donations
See all