#OpenSalonsNow Legal Defense Fund
The Barbering & Beauty industry was shutdown for over two months in early May, with Gov Newsom vowing to extend the lockdown additional "months not weeks."  The Professional Beauty Federation of California filed suit on May 12 against the Governor, initiating the #OpenSalonsNow movement, which had him in full retreat.  It eventually moved him to reopen hair shops on May 26, followed shortly thereafter for skin/nails.
Gov Newsom Allows Partial Salons Reopening
Our licensed professionals know how to keep our clientele safe, with hundreds of hours of formal education and training to prevent cross-contamination.  We have repurposed this Legal Defense Fund to protect SAFE establishments who have to reopen now, else they will lose their livelihood and business.
Given the limited amount of funds we have raised thus far (and we are asking anyone who wants this "insurance policy" to donate in advance), the priorities will be in this order:
(a) defend your SB licensure
(b) defend against any criminal misdemeanor sanctions
(c) post bail so nobody arrested will spend a moment in jail (we don't anticipate that, but we have to be prepared).
(d) help defray cost of criminal defense representation
To be candid, we're not confident we'll have enough cash raised to cover any monetary sanctions, though we will be fighting against those fines before you pay anything. The more we raise, the more we will have to protect those whom the Counties try to make an example out of … united we're strong!
You will have to be able to prove (through video documentation) that you had implemented the COVID-compliant safety protocols BEFORE you were inspected/sanctioned.  We will only defend SAFE establishments who prioritize the safety of their clientele and professionalism of their license.
The PBFC has your back ... we have been fighting for your business and this industry throughout this prolonged lockdown.  Watch this 2-minute montage of coverage of our campaign and lawsuit:
Press Coverage of Lawsuit
Additional media coverage can be found here:
TV Interview Profiling Salon Owner
National Cable Interview of Grieving Salon Owner
Sacramento KFBK Radio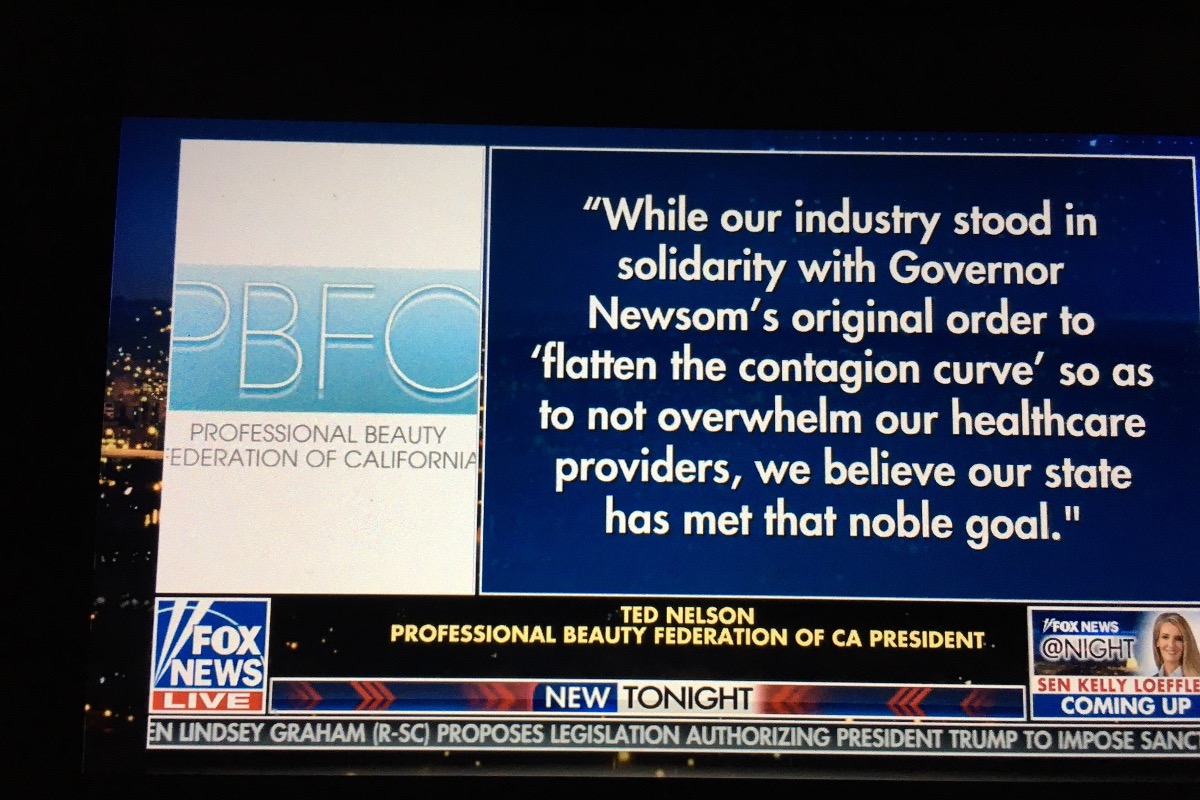 www.beautyfederation.org
Become the first supporter
Your donation matters
Organizer
Fred Jones
Organizer
Auburn, CA