Charity For Yemen Affected Families
We are collecting funds to help the children of Yemen and Yemen Families and Displaced Families And Rural Families and Affected People In Yemen . it is fundamental to give to the poor. These children and Families  live in a country that is in the worst humanitarian crisis in the world! These families need Food,Medicine and Health Care. Right now there are over 22 million people who are starving! Many are IDP's(Internally Displaced Persons). 
Charity For Yemen Affected Families.
FoodMedicine
Health CareEducation and RehabilitationP
overty, Disease and Hunger, a terrifying triangle looms over thousands of civilian families in Yemen because of the war imposed on them and they could not avoid it. Their fate was not in their own control till to change it. Thus, Yemeni families are suffering from hunger, disease, killing and displacement. Children who are orphaned, other deprived of education, while others suffer from hunger and disease.
It is almost the world's greatest humanitarian crisis.
Terrifying triangle take them away, poverty take hitting their bodies and their children, which the war blind their eyes from education, while the disease spread on their remaining bodies that have a life. Every families suffering from that, they are not able to get rid but we have to save life. Humanitarian crisis ball in Yemen increasing daily as a snow's ball.
Many thank you to all of our donors who helped YOUR ABILITIES ORGANIZATION since we started.
We recently provided GoFundMe with the banking paper tail showing that all of your donations are absolutely reaching
YOUR ABILITIES ORG
in Yemen. My hope is that families will find it in their heart to continue helping the great
YOUR ABILITIES
continued to deliver aid to the families.
No amount is too small or too great, it makes a big difference and a good impact.Your generous amount of only 28$, you are helping feed an entire family containing of six person for one month, or providing a tablet of medicine or enroll a student in a school.From the beginning of Jan-18 till Sep-18, YOUR ABILITIES Org distributing 3,500 food baskets in Yemen (Rural areas and urban slums) included but limited:*Hodaidah      *Hajja        *Almahwet     *Saada        *Sana'a    *Aden    *Taiz       *Amant Alasemah         *Raymah     *Dhamar     *Amran      The target beneficiaries include but not limited:

*IDP's
*Poorest families
*Patients families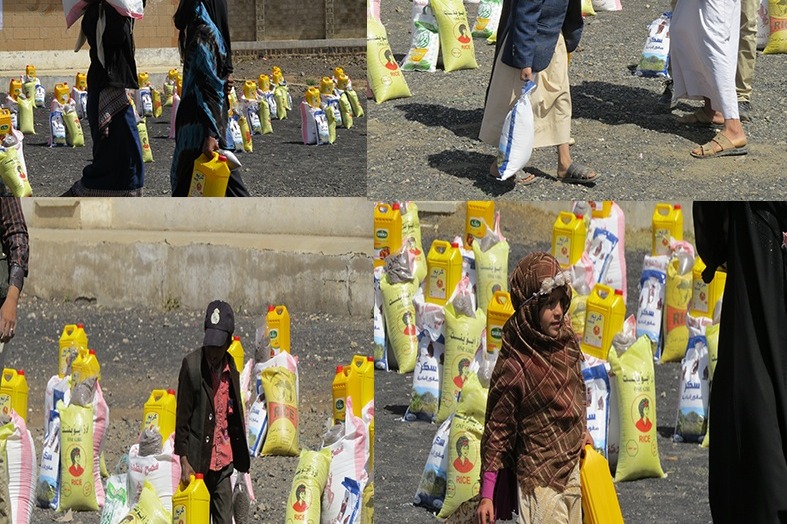 Distributing Clothesand school books in rural areas
                                Distributing Clothes in Sana'a
                                                                                              Distributing BLANKETS to IDP'S

Trees leaves have become a FOOD for many families in rural areas in Yemen. They are facing lack of FOOD & MEDICINE. Our responsibilities is to save them. So, let us HELP
                                                                                 During food baskets distribution for THEM
                                                                                              Helping Financial support to Aslam CLINIC
The humanitarian crisis in Yemen is increasing daily,  Alhamduliallah After we participated in the opening and reached the number of arrivals to the center about 300 people (KHAIR ALLAH & DHAHBAN CENTERS), we are working now to provide the basic needs of displaced people with your support we can continue and help them and you are the best supporters of us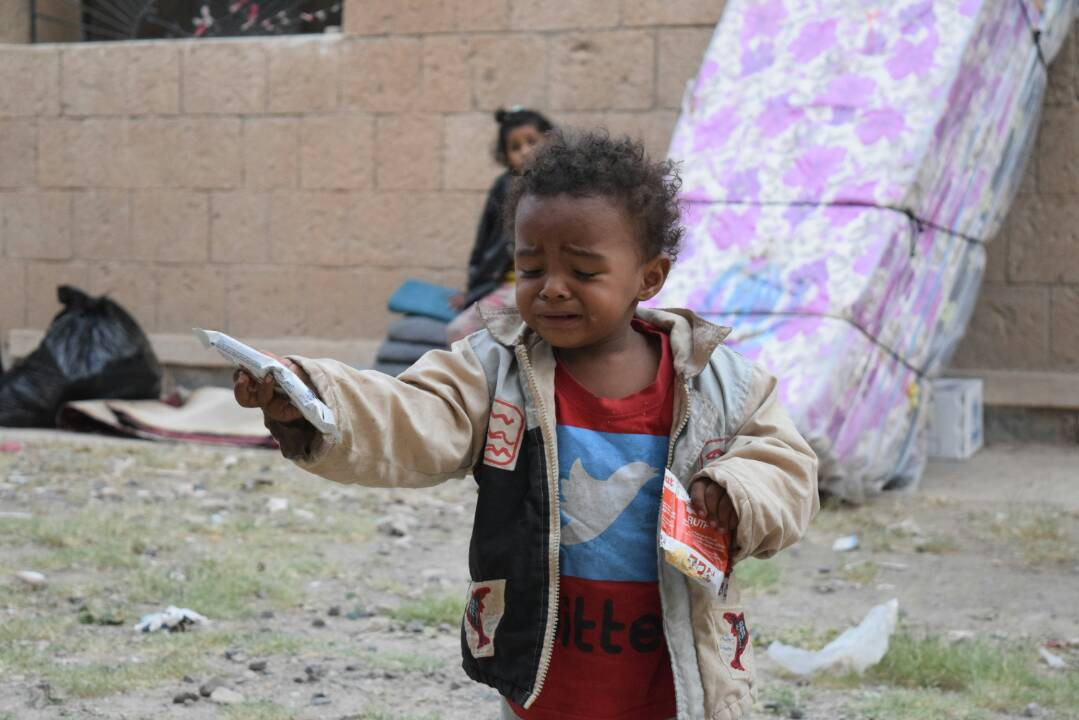 In KHAIR ALLAH CENTER, While sheltering the displaced and preparing meals for them daily and work continues with them in the process of bringing children to school and this needs  to more support and donate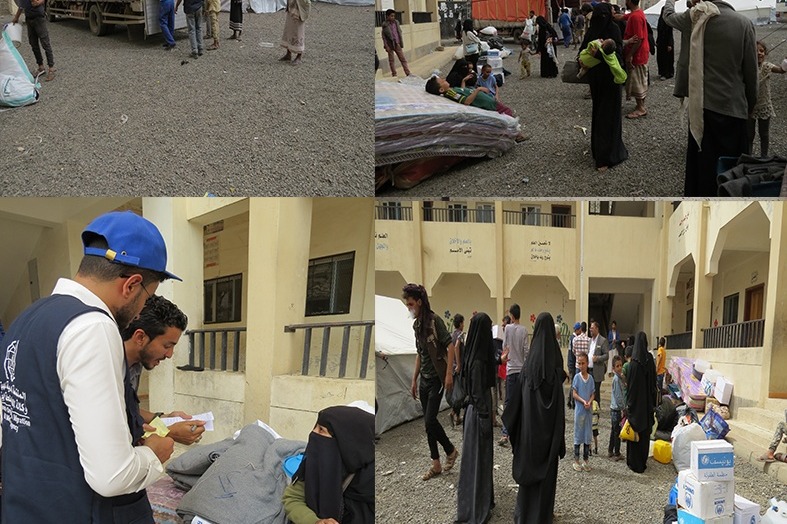 During distributing ADAHI ALIED to poor families in Aden, Sana'a, Hudaidah and other areas

                                                                                             
                                                                                           Distributing IED's Candies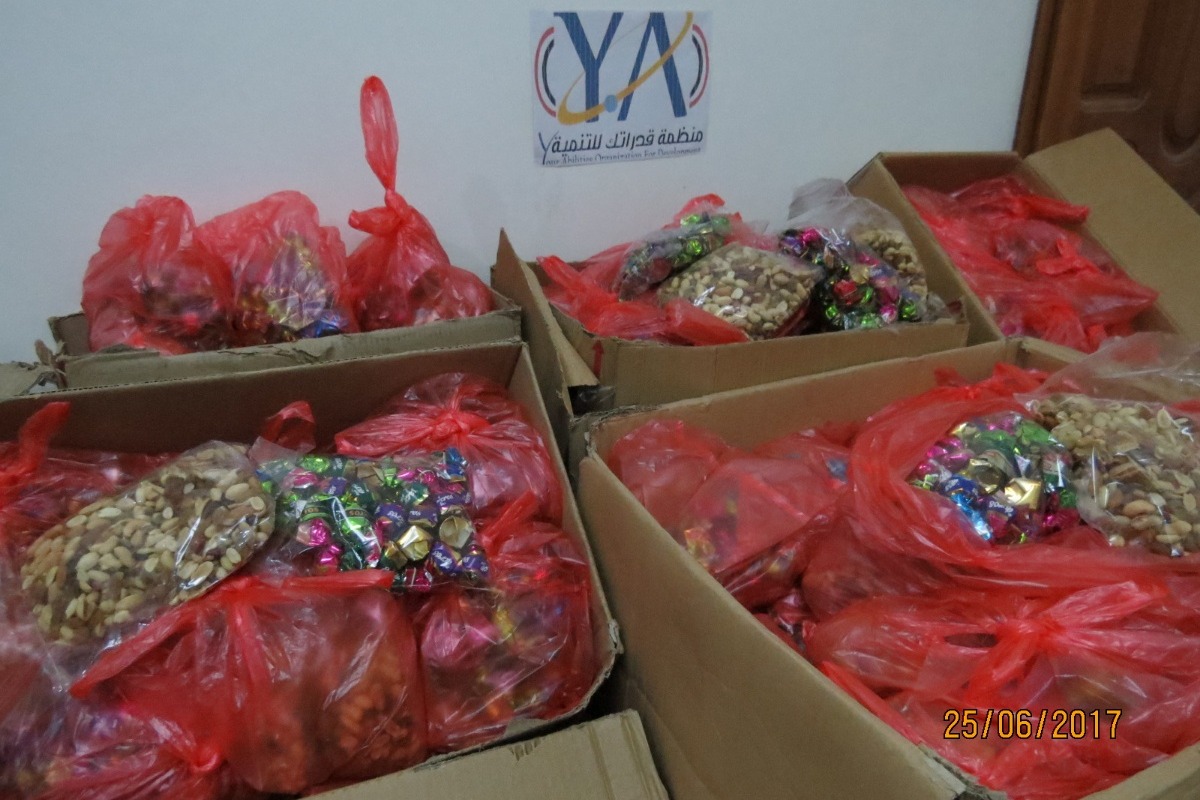 Distributing Clothes Card for poor families in order to buy new ones 



Psychological Support for Children with cancer ProjectOur children… Our hearts walk on the ground.  This project luanhed from Jan-18 and still continue...You can visit our website for more info for this project.
http://www.yourabilities.org/en/en-mu-events/en-mu-event-compaing/316-psychological-support-for-children-with-cancer
Many
 projects have been carried out since we started, and over
10,000 families
fed and this great works returned to our donors. We believe that in spite of heavy humanitarian crisis but there is a hope for patient to cure and no one deserve to die hungry
Please kindly take a moment to learn about
YOUR ABILITIES
ORG
website and learn about many projects carried out in many aspects like
response relief, medical, educational projects and psychological support for children affected by cancer. www.yourabilities.or

The best way
for these children and poor and displaced families is by donate to the charity organization inside Yemen.
YOUR ABILITIES
organization's caring in all aspects,
starting of child care to youth care to family care and to society care
, which make
YOUR ABILITIES
a destination for who want to help. Draw a smile on faces, pleasure to their hearts and create an environmental education to all is a duty that YOUR ABILITIES found for that.
All funds raised will now be sent via western union or money gram each time the sum raised reaches $3,000.
Distribution of food baskets during this Month (Ramadan) is more 1150 food baskets and in coming days we will distribute more 500 food baskets... for more visit our website:
http://www.yourabilities.org/en/en-mu-events/en-mu-event-compaing
We are pleasure to follow YOUR ABILITIES's good work on social media:Twitter:@Yourabilities_o facebook: your.abilities.or website: http://www.yourabilities.org/en/ contact founder of YOUR ABILITIES, MOHAMMED ALHARETHI on twitter: @realHappyYemen email: [email redacted]


Please be noted that
of your donating though GoFundMe to Yemeni charity is that nearly
100%
of your money
  is used to purchase food, medicine, Rehabilitation and treat children, that will be hand-delivered to the families in communities where are suffering terribly from lack of food, warm clothing, medical and education.
This campaign receives donation is in
Dollar and Euro currency.
" The poor and displaced families and children of Yemen need urgent help. The humanitarian group that will benefit from 100 percent of your donation is the
YOUR ABILITIES organization
for development.
YOUR ABILITIES
organization medical & health projects on children affected by cancer and patient in kidney dialysis.
YOUR ABILITIES
organization is a Yemeni-based charity, in operation since March 2015. Registration number 28/15. Qualified volunteers staff work in all aspects. A tax receipt will be provided upon your request: Go here, or email
MOHAMMED ALHARETHI
directly:
[email redacted]
                                                              YOUR ABILITIES educational projects in rural areas:
                          Orphan children is a part of society and were respected from YOUR ABILITIES, many projects carried out for them.
                                               During distribution of clothes for ORPHANS in Alshawkani center for orphan 
                                                                                   The displaced families projects in several areas:
                                                                                                   Rehabilitation of youth projects

The charity work in YOUR ABILITIES established on plans, procedures and reports as monthly, quarterly and annually and all that is from YOUR ABILITIES policy
Quarterly Report 2018



All donations will be sent to Your Abilities through Money-gram wire services. Thank all of you in advance for your help.The children of Yemen need you.
Organizer and beneficiary
Mohammed Alharthi
Organizer
Mount Tom, MA
Abdallah Mokarsh
Beneficiary