Help Nofy i Androy buy Solar Panels
Imagine yourself as a Tandroy teenage girl in Ambovombe Androy: trying to study after the evening chores while what's left of your candle threatens to burn out, the final few drops of wax melting onto your notebook. As you can understand, it is probably difficult to focus, be productive and retain what you are learning in such poor and unreliable light. Nofy i Androy (NiA) is a grassroots and currently vibrantly operational organization with a student body of twenty-five. But we are still subject to some of the more systemic infrastructural problems that hinder Malagasy people, particularly in the southern region of Androy: problems like a simple lack of dependable light for studying after dark.
NiA provides educational services, tutoring, skills training and scholarship support to female students with high potential. We are committed to the inalienable priorities of cultural preservation, independence, dignity, and opportunity for all our students. However, most of our study sessions must be held after dark, as our students attend public school during the day, and are subject to regular electricity blackouts. Despite the daily menace of unreliable electricity in Androy, our students will not stop believing in themselves and investing in their futures. No blackout can stop a physics lesson for NiA students as you can see here...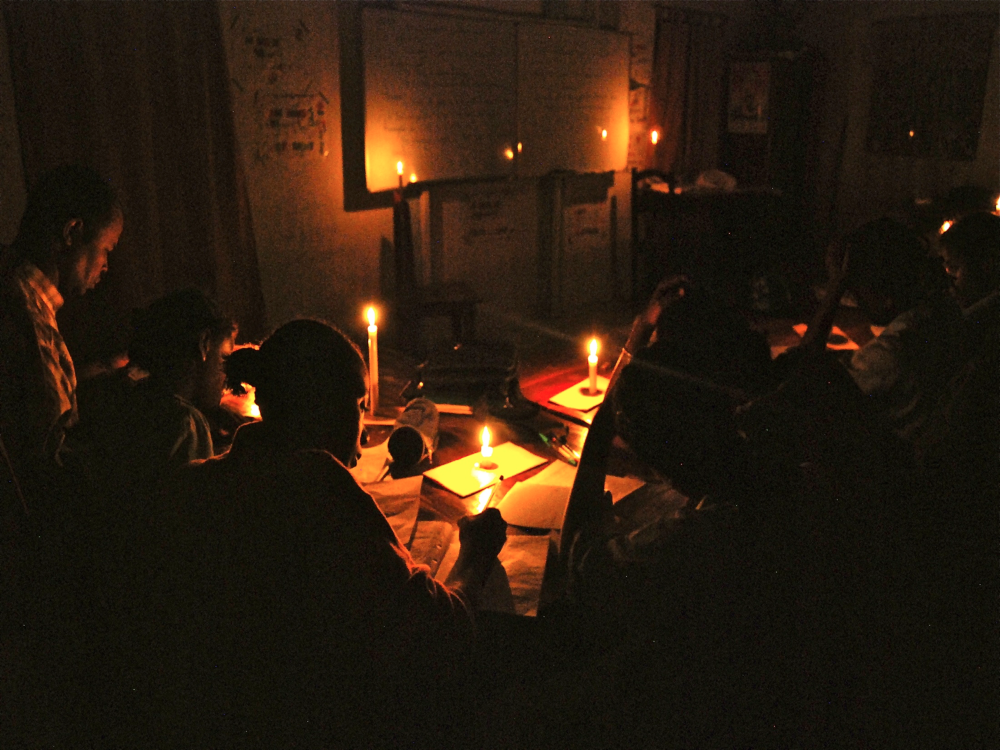 Even though Ambovombe is a regional capital, it suffers from these regular power outages, preventing our students from using their limited afterschool time for homework, group study, and personal improvement. One of the first infrastructural projects that NiA intends to complete is the installation of solar panels and lights in our classroom. We hope that we are able to build-out self-reliant capacity, with our own solar-powered infrastructure, working toward completely self-sufficient facilities. Attaining this objective would allow us to provide a predictable, dependable, and well-lit space for learning for our students every day, no longer subject to the uncertainties of public power outages.
Help us bring light into these girls' world by donating money toward our purchasing solar panels, which would permit NiA students almost 24-hour access to the classroom and all its materials. Introducing such tools could be a great way to start their new year. Every dollar you donate contributes to bringing that change.
We hope that we have successfully introduced you to our efforts in the deep south of Androy, Madagascar. Nofy i Androy believes in our students. We believe that with more access to expert instruction and time in the classroom, with the proper tools, our students can better pursue the dreams that we feel all students deserve to achieve.
To further learn about and support NiA, please visit our website and follow us as we share our efforts toward a brighter future in Androy.
http://www.nofyiandroy.org/
http://nofyiandroy.tumblr.com/
https://www.facebook.com/NofyiAndroy
Thank you for being a part of our journey.

Organizer
Meta Paubert Longomamy
Organizer
Seattle, WA