The NoDAPL/Copwatch Food Truck
Help us bring food and knowlege to the Standing Rock Protest camps in North and South Dakota!
WeCopwatch is a group dedicated to fighting police abuse by creating civilian accountability structures for law enforcement. In particular, we educate and empower the public by informing people about filming the police as a community defense tool.
In the fall of 2016, several WeCopwatch members traveled to North Dakota to support the indigenous-led resistance against the Dakota Access Pipeline's drilling along the Missouri River, right on the border of the Standing Rock Reservation. Native Water Protectors had been experiencing violence and repression from local and state authorities, as well as DAPL employees.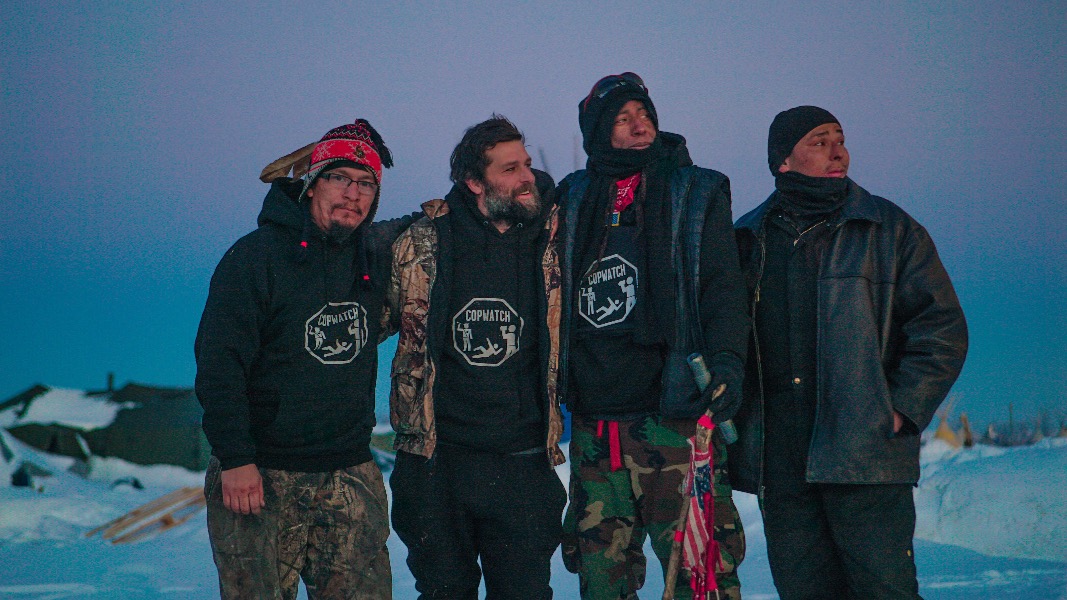 Some camps had already been documenting these incidents, so the methods of WeCopwatch resonated with many. With great honor, we were invited to come to Standing Rock to help spread the message of WeCopwatch across the camps.
Richard Fisher is a tribal elder, warrior, and Water Protector, who took in our group at the Sisseton Wahpeton Oyate camp at Standing Rock in November 2016, and helped support the formation of a Native-led WeCopwatch group. We spent the great part of winter supporting the Water Protectors and conducting various trainings. What was evident then, and continues to be today, is that police abuse is a real issue in Native communities, and people want to do something about it.
In January 2017, local, state and federal authorities, assisted by the National Guard, raided multiple camps at Standing Rock, displacing hundreds of people, including Richard and the remaining members of the newly formed WeCopwatch community. For the past few months, Richard has been traveling the country to spread the word about the ongoing struggles of Native communities against external threats, be they from pipeline operators or from law enforcement.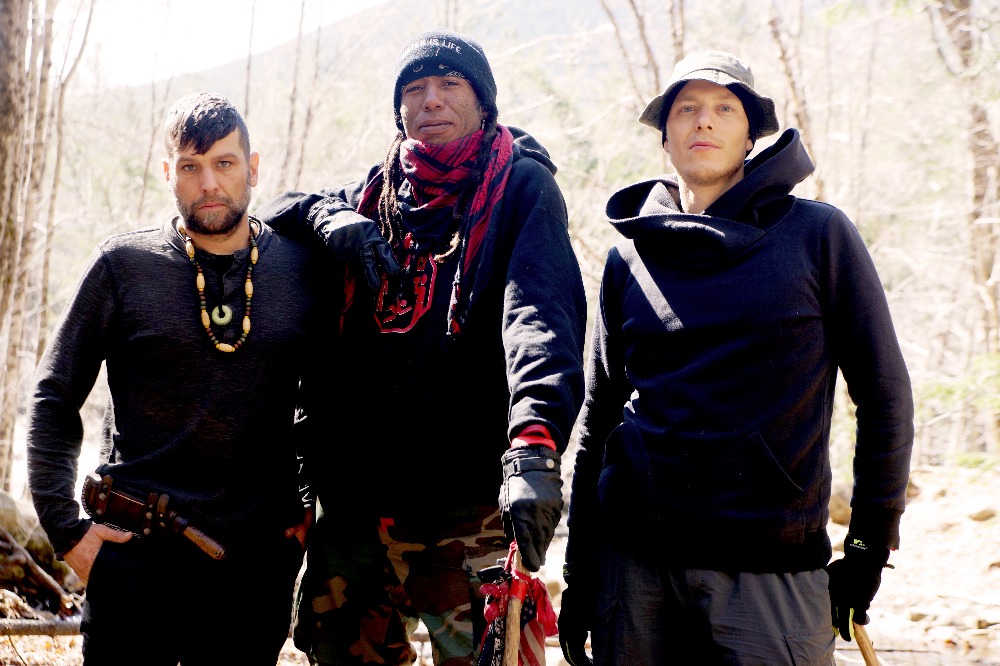 Today, we are trying to raise enough money to acquire a food truck for Richard, so he can travel back to communities in the Dakotas region to feed people and raise awareness. Oh yeah, we forgot to mention:
Richard is also an experienced chef and was singlehandedly responsible for feeding an entire protest camp at Standing Rock. In addition to serving delicious food, the truck will serve as a pop-up venue for workshops, discussions, and know-your-rights trainings.
Please support Richard and his cause by donating to this campaign! The Water Protectors haven't given up, so it's up to us to make sure they have the support they need. This is also a great way to support and help protect those who are taking an active stand for our water, and the  future of our planet.
Budget:
$3000 - Food Truck
$500 - Literature
$2000- Gas and Transportation
$500- Copwatch Training Tipi
$2000- Cooking Equipment
$2000- Food