Nicoleta's Tribute & Donations
Tyler & Nicoleta
February 6th 2018, Heaven welcomed an Angel... a wife, a young mother, a daughter, a sister and a friend to so many.  Nicoleta Fundureanu fought breast cancer for over a year, but was determined to fight as she was pregnant.  A true sacrifice as she brought a beautiful baby boy into this world.  We especially mourn for Tyler, her husband, and Klay their son, and Nico's parents and her brother Marian.
Nico loves her family and found comfort to have family in Maryland while treating her cancer.  She also found it extremely hard to be so far away from her brother, Marian who lives in Northern Ireland, but even more so her parents who live in Romania -Nico's native home.  While going through treatments, her parents couldn't make the travel to the U.S.  Fortunately, not only was Nico able to have Tyler and Klay with her but also her brother.  
Nicoleta & Klay
Nicoleta & Marian
Nico was loved by so many and made close friendships while living in Bermuda.  She will always be remembered as being smart, beautiful, hardworking and strong spirited!  Also...determined to be a better "fisherwoman" than Tyler.  We would often see the two of them fishing in Flatts, day and night!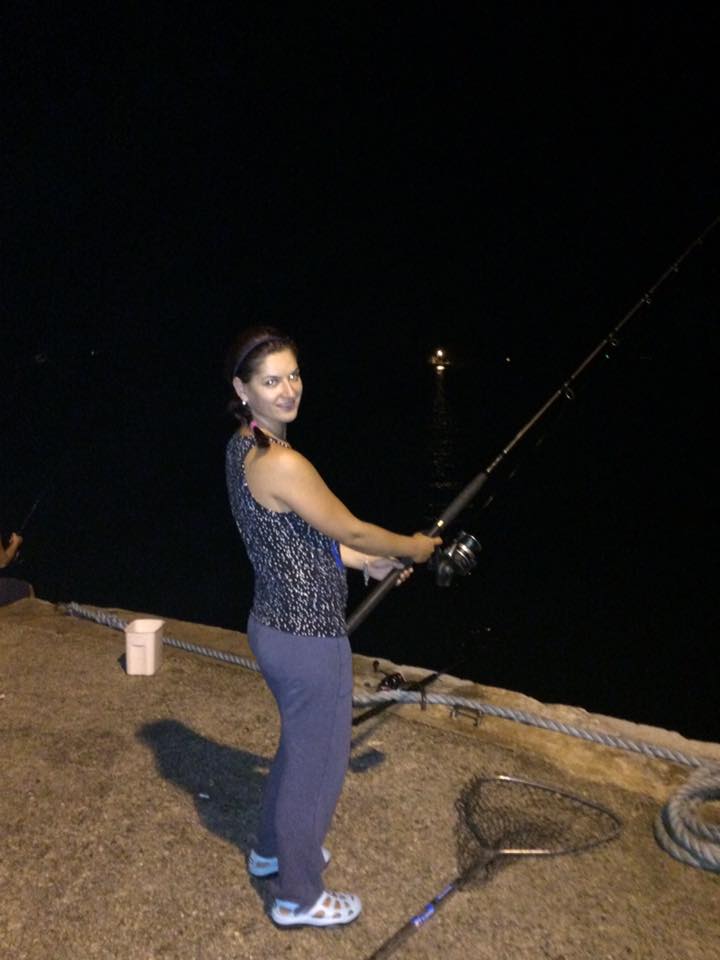 As we were fast friends, our friendship grew stronger through our fight with cancer.  I will always cherish our talks and chats.  It was not until the last month that a new level of friendship grew as we began to talk about God.  Nico had many spiritual experiences which she shared that she was not alone in her hardest and darkest hours.  When Nico came to know her passed family members were watching over her, she found a great peace that God loves her.  As she passed from this life to the next, I know she was met by those family members helping her along the way.  I hope in some beautiful way, this will give us all comfort.
Now with Nico's passing, Tyler will undoubtedly be faced with many decisions and will be carrying out Nico's wishes.  We are hoping that this fund will help to ease the financial stress for Tyler and the family.  Whether expenses come from cancer treatments, funeral plans, family travel between Bermuda and Maryland, insurance fees, or Tyler's leave of absense from work, every donation will help.  
For friends and family in Bermuda, there will be a benefit Open Mic in March at Bulli's Social in honour of Nicoleta.  You may also choose to donate at this gathering.  Details to follow. 
Thank you and much love from Tyler & Klay and the families!
Baby Klay
Dad & Mum
Become the first supporter
Your donation matters
Organizer
Jenna Maxfield Martin
Organizer
Columbia, MD