Start up costs for next chapter of Franny Lou's
hello, my name is blew.
mother, friend, artist, entrepreneur, and big dreamer.
deep believer in community; knowing that with each other, we have all that we need and can experience ease.
playful practitioner of resourcefulness, sustainability,
black n' brown economics
, self-actualization, and harmonious living with the earth and others.
I am the founder of
Leotah's Place
(2010-2013) named after my late mother &
Franny Lou's Porch
(est. 2015)
after Frances EW Harper and Fannie Lou Hamer. Franny Lou's site location was vibrant, fun, generative, memorable, and a space of hope for the community.
We hosted community gatherings, offered a safe space for marginalized folks to be at ease, partnered with some dope organizations, provided consistent jobs & internships, donated food and supplies to folks, and empowered each other and our neighbors.
Franny Lou's was honored to hold the title of "staple" and "hidden gem" of Kensington. Thanks to everyone who were apart of so many stories..
After a long yearish leadership transition at the Porch, I have learned lots and grown deep in faith & vision. I have been blessed to have been guided by a mentor elder circle, opening up more understanding from a holistic, legal, business, and community lense. I am continuing to learn. I am excited to move forward, offering my gifts and story so we can continue to create "more light, more light" in our city.
However, this process has left me bare from legal fees, loss of income, and any assets to generate revenue from Franny Lou's.
I see it as of utmost importance to keep this family business flowin'. There is still a need to provide high-quality goods to folks that are local, organic, relational, and made with love. There is still a need to open spaces to connect and be human. I am super stoked to bring more job opportunities, support our local economy, and offer spaces of conversation and transformation.
In my first phase. I will be taking the Franny Lou brand on the road continuing to bring radical nourishment & empowerment for communities across the city and abroad. I will be partnering with organizations and individuals that connect with our radical vision to support their gatherings and communities with coffee, tea, and most importantly....rest.
We will be offering catering, community consulting, online store of hospitality ware, and wholesale food & beverages to local cafes and co-ops.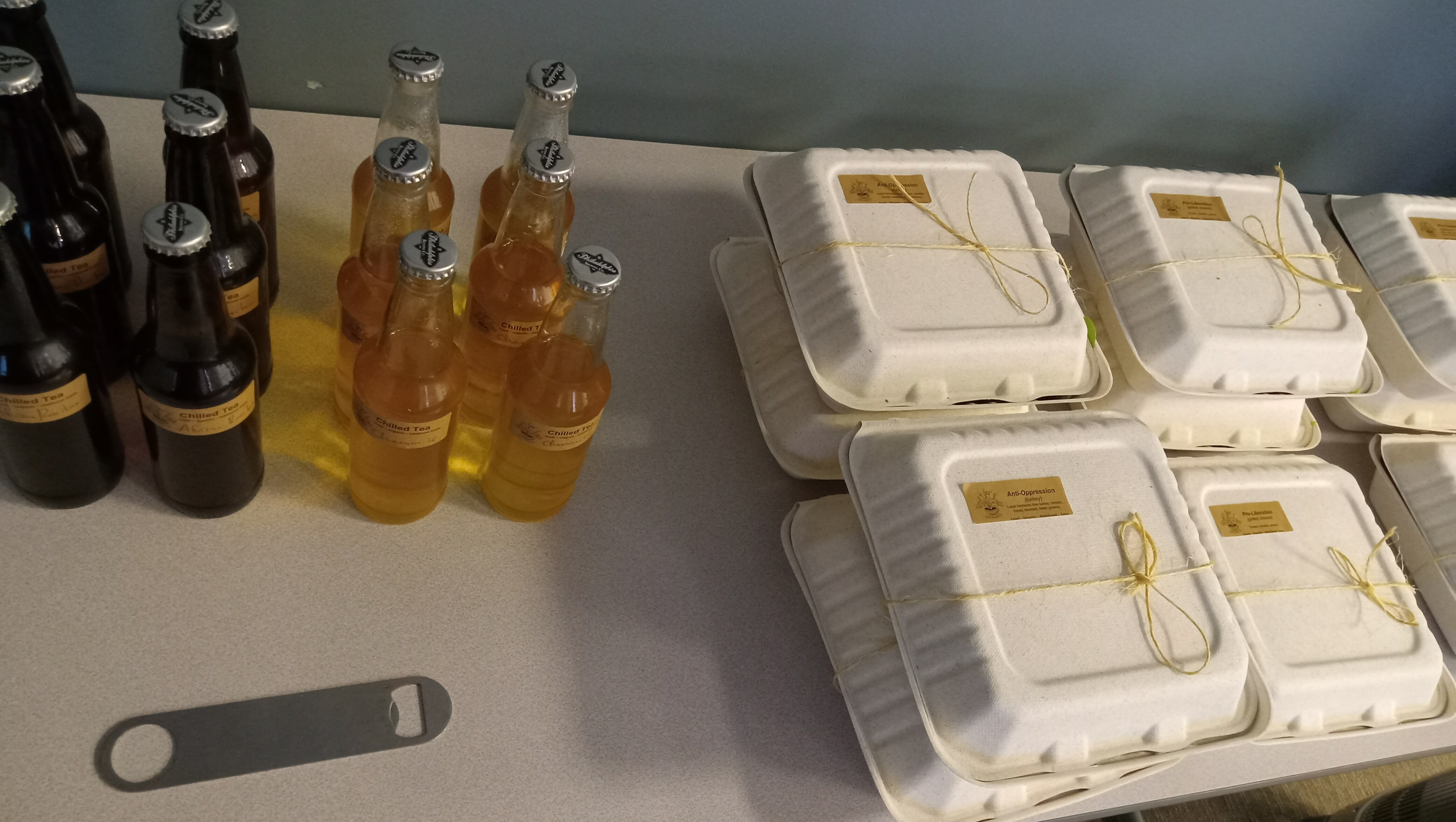 With your help, Franny Lous can receive a community boost to support start-up needs and continue to bring Frances & Fannie's legacy to the streets. I plan to generate revenue through good business, offer holistic services for the community, and grow a sustainable ecosystem that invests in the local economy and its workers. Funding details include:
Licensing
Accounting service
Catering equipment
Marketing materials
Online presence
Team building
Thank you so much for your support. Please share with others and stay connected following our journey.
-blew kind (gibran, rosetta, eli, and mari)