Help Louis Get Medical Care!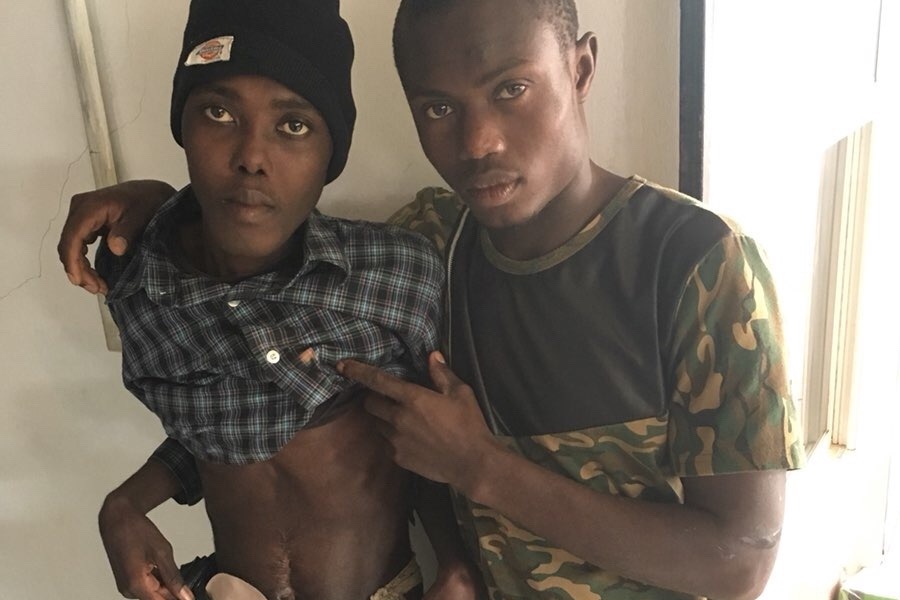 Louis (Left) is a 20 year old man from Haiti. Louis had Ostomy surgery November 18th 2017 and has since run into life-threatening complications. Louis is down to just 65lbs since his surgery and is in need of immediate medical intervention.
If he is not brought to the US to receive medical care, he will continue to lose weight and starve
.
Drs. Dan and Melissa Richardson, who are treating his ongoing care, have found a hospital in Michigan who will fund his care - labs, radiology, surgery, nutritional support...
But we need your help to get him there...
We have a missionary that is traveling from Haiti to Michigan on February 24th that can assist Louis on his journey to receive medical care and ensure he arrives safely. We need your help to raise the money needed to purchase an airline ticket to get him to the hospital in Michigan.
Please share this GoFundMe page to your friends and family and let's save Louis' life! 
Thank you and God bless you!
Here is Louis' story
:
"My name Louis Ceralis. My moms name is merilijan. My dads name ceradil Louis. I have two brothers and two sisters. I am the second child. My younger brother is here is who has been coming with me. He's the only one with the same father as me. My mother has a different husband now but he doesn't live with us. I live with my mom now with my sister and brother. I used to go to school. I went up to 7th grade, but we didn't have the money to go beyond that. I went to the Dominican to try to find a job to support my family. I went there in 2016. I cut grass in the Dominican. In November 2017, I had a really bad stomach ache. They said I needed a surgery so that did that for me. I returned to Haiti December 2nd. When I left the Dominican, the incision was open. My mom took me to the hospital. It started to close by itself. They told him they couldn't do anything for the side. We didn't have enough to money to spend more time in the hospital and there is nothing they could do for me anyway. I went to another hospital and they said there is nothing they can do for me either. It burns me a lot and I cannot continue to live like this. I don't think there is anywhere in Haiti that can help me."

Organizer