Justice for Gabriel and Anastasia
On February 26th, 2010, my brother's two US born Children, Gabriel and Anastasia Hunkovic were abducted out of the USA, knowingly, in direct violation of a Maryland, US Court Order by their non-custodial mother to Trinidad their mothers homeland.
 He has been fighting a complicated legal battle consistently since that time to bring them back home to the place of their birth and to their family here in Maryland.  He has full custody of his children but has been cut completely out of their lives despite court orders in both countries forbidding such an act!  Now the Trinidad courts are sheltering the abductor!
Please wont you help him continue this battle to bring them back home to a Father and large family who Loves them dearly!
  Please Click on Photo Below to see video submitted to the Trinidad Courts.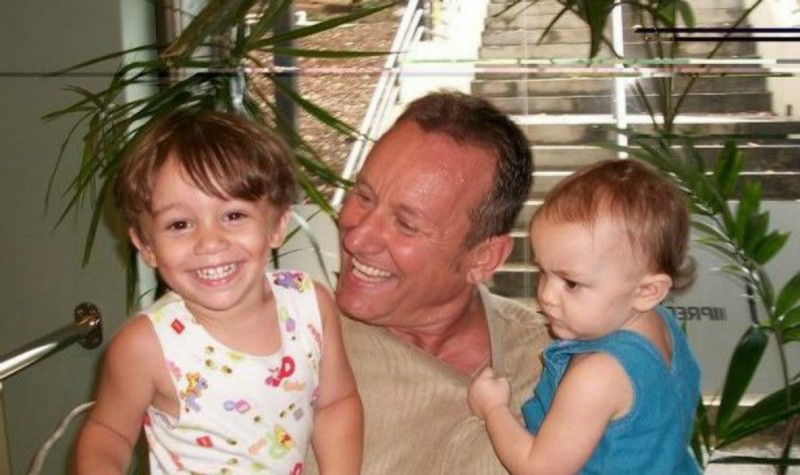 Please go to Http://HunksKids.org for legal documents,  press releases, and TV interviews!
     Please, please help him save his innocent children! 
                 Child Abduction is Child Abuse!

More than 4 years ago, my brother, Stanley Hunkovic, Jr., was both a veteran paramedic-firefighter and an involved and a loving father of two, son Gabriel and daughter Anastasia. 

During the evening hours of February 26th, 2010, my brother's wife, Leah Hunkovic, with Gabriel and Anastasia in tow, secretly boarded a plane at Kennedy Airport heading for Trinidad, where she and the children have remained ever since.  Just hours before takeoff, Leah unconditionally promised a Maryland judge that she would not remove the children from the U.S. without permission.  Based upon that promise, the Maryland Circuit Judge Kathleen Cox entered an order prohibiting the children from leaving the country. 

Upon arriving in Trinidad, despite knowing full well that she had violated the Maryland court order prohibiting the removal of the children from the U.S., Leah refused to return the children to the U.S. and to further participate in the Maryland custody case.  On September 1, 2011, a Maryland court then awarded my brother, sole legal and primary physical custody of his children. 
After the entry of the Maryland custody order, Stan asked the family court in Trinidad to recognize and honor it, given that the children were born and raised in Baltimore, are U.S. citizens, Baltimore was the family's home, and the case in Maryland was filed by Leah and ongoing when she left the U.S. with the children in violation of the judge's order.  Nevertheless, in various rulings, the court in Trinidad disregarded the Maryland custody order, so far leaving the children as "wards of the court" in Trinidad for over 4 years.  Even worse, despite being ordered by the family court in Trinidad to allow my brother to speak with the children weekly by telephone, Leah refuses my brother all contact with his children, and he has not seen them since the fall of 2011.

On May 9, 2012, Maryland Circuit Judge Michael Finifter, in a decisive and carefully considered ruling, signed an order holding Leah in contempt of court for failing to return the children, fining her $1,000 per day for each day that she fails to return the children my brother, beginning June 1, 2012.  Despite being served with a copy of this order, Leah continues to refuse to abide by the terms of the custody order.  Now, more than 2 years after the entry of the order, and the accrual of over $800,000 in fines, Leah still refuses to return the children, and the court in Trinidad still refuses to enforce the Maryland court order. 

          We pray every day for their safe return, but now we need your help.  Please join me, along with family and friends in support of my brother and his quest to bring his children home, by raising funds to continue this lengthy legal battle!


Organizer