Michael ' s Legacy, Cure Melanoma
Michael Koppernaes 
passed away on August 26th, 2015. Michael ' s brave fight with melanoma began when he was just 14 years old. We thought he was cured but unfortunately the cancer returned after 10 years of being cancer free. Michael fought his illness for 2 years after the recurrence but with no effective treatment available, he lost his fight on August 26th, 2015 at 26 years of age. Michael and his fiance  Kandis were to be married on the 29th of August but instead we celebrated Michael ' s life and said our good byes at his funeral. Michael 's Cancer Care Fund is now 
Michael ' s Legacy, a research fund to support research in pediatric melanoma and other pediatric cancers. 
Please help us celebrate Michael ' s life and support 
Michael ' s Legacy 
so that we can spare other families, friends, and loved ones the horrible pain and grief of losing a someone fighting melanoma. Michael had a recurrence of pediatric melanoma. No one knows how pediatric melanoma develops. It is not related to sun exposure but more to genetics and formation of dysplastic nevi, aka atypical congenital moles. Babies can even be born with melanoma.
Melanoma is extremely hard to treat because melanocytes are formed extremely early on in fetal development and the body's immune system doesn't see melanoma as a foreign entity and therefore  doesn't automatically attack melanoma cells. Immunotherapy is being used now but it  is very much ineffective for most melanoma sufferers. We have to find a way to stop melanoma. Statistics show both pediatric and adult onset melanoma is on an extreme rise. There is not enough melanoma research being done and not enough cancer research funds going towards melanoma research. I think the reason is that most people assume if a person gets a melanoma, it's self inflicted from sun exposure. It is true that the use of tanning beds is a major risk factor and that decades of sun exposure may cause melanoma in the elderly but there are so many people developing melanomas just for having bad luck. That is what Michael ' s oncologist told us when I asked why a 14 year old child would be afflicted. Her exact words, "shitty luck". It is so unfair. Please spread the word, share the link and 
let's stop melanoma!!! Let this be Michael ' s Legacy. 
This is Michael ' s story:
My son, Michael is the bravest person I know. When he was 14 he was diagnosed with a pediatric form of melanoma. After several surgeries
he was considered cured. Ten years later it came back with a vengeance. The tumors were surgically removed only to recur again 6 months later. After  major surgery on his neck and removal of all lymph nodes on the right side of his neck, clear scans, encouragement from his oncologists and radiation treatment on his neck, we prayed for a cure. Unfortunately the cancer spread to his brain. Michael had emergency brain surgery in November for tumour removal after a brain bleed. He was then treated with whole head radiation and finished just in time for Christmas. Michael has stage 4 metastatic melanoma. He will undergo multiple surgeries with each recurrence. There is no cure. Michael will be treated with immunological medications which may help his body fight the cancer cells. These treatments which may include ipilimumab and nivolumab are extremely
expensive but offer some hope to slow the growth of inoperable tumours and perhaps prevent new tumours from beginning. 
 Michael has been so brave. He and his girlfriend, Kandis, are just starting out on their life together. Michael attends Saint Mary's University part time and works part time as a manager at McDonald's. Because both are part time he didn't qualify for either medical plan. He cannot get coverage now because of his condition. We are praying for a miracle but we are hoping to raise money to support Michael during his fight. We are hoping he will qualify for any clinical trials that may help him and help find a cure for this horrible disease.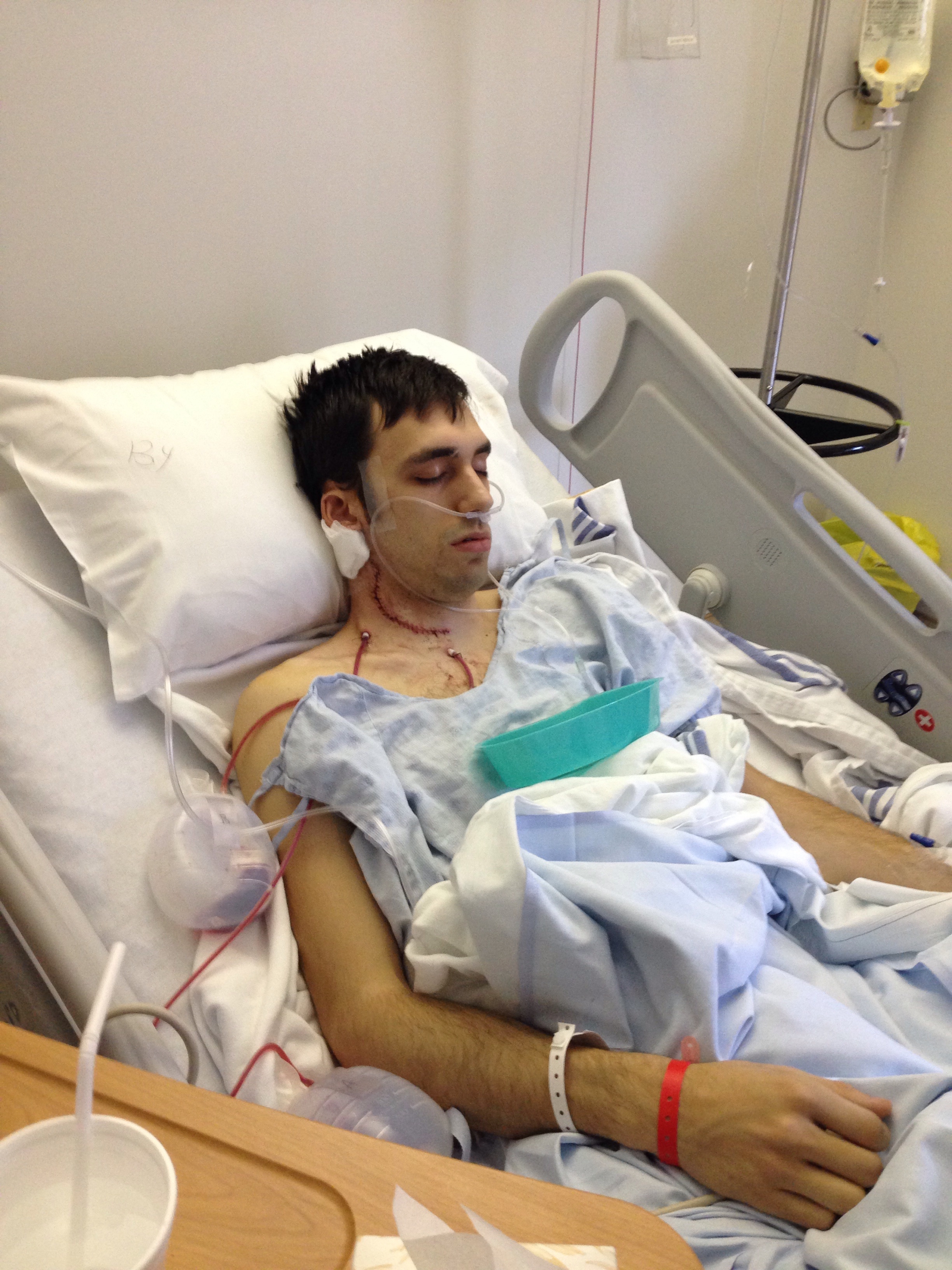 Organizer
#1 fundraising platform

More people start fundraisers on GoFundMe than on any other platform. Learn more

GoFundMe Guarantee

In the rare case something isn't right, we will work with you to determine if misuse occurred. Learn more

Expert advice, 24/7

Contact us with your questions and we'll answer, day or night. Learn more