Mercyhurst ACHA Hockey Bus Repairs
Extreme Makeover: ACHA Hockey Edition…"Move that Bus!"
-Funding the necessary mechanical and safety repairs to 'move that bus' and put it back on the road
Our ACHA hockey program is seeking financial help and monetary support in order to put the shuttle bus, affectionately known as the 'Laker Shaker' back on the road.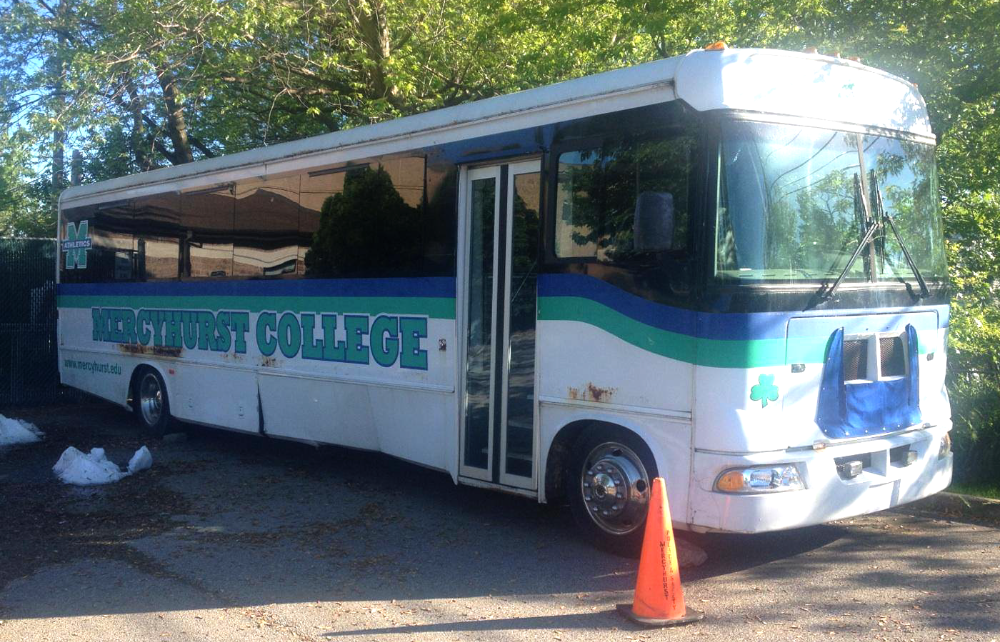 The ACHA program has grown from its humble club hockey beginnings in the early 1990's into the
largest non-scholarship sports enterprise on campus, fielding three teams of over 60 student-athletes (ACHA D1 men, ACHA D2 men, and ACHA D2 women).
With 24 varsity athletic teams on the campus of Mercyhurst University and limited travel resources,
the ACHA hockey program is rarely supplied appropriate travel and are usually stuck travelling in school vans with oversized hockey equipment,
leaving them at a disadvantage compared to its better funded competition within the American Collegiate Hockey Association, a chartered non-profit corporation that is the national governing body for all non-varsity collegiate ice hockey programs in the United States and Canada.
We plan to repair and recertify the shuttle bus for team travel. To do this we are aiming to raise 15-20K.
The team hopes to make the necessary repairs and to 'move that bus' to the many destinations that the ACHA programs travel to this year and into the future. The ACHA hockey program aspires to become a program of excellence in all that it does. Repairing the team bus for future travel will maintain player safety and improve travel logistics, keeping current players safe and attracting new players that will help the three programs continue to grow now and into the future.
Any funds raised above and beyond the project goal will still benefit the ACHA hockey program
.
These contributions will be used for program improvements, at the discretion of the program director and associated coaching staff.
Organizer