Mayor Mlima Immigration Challenge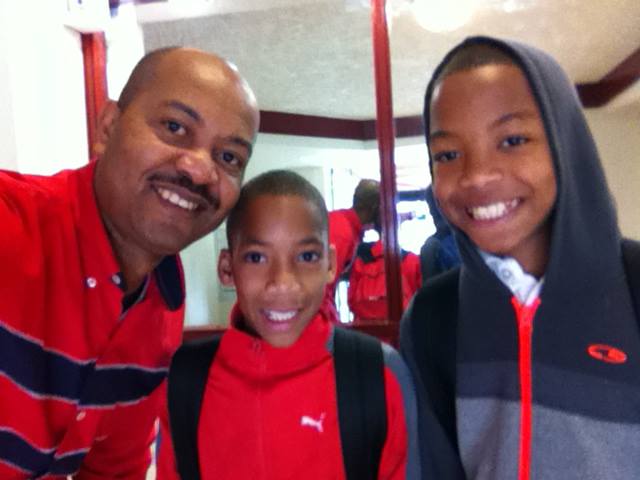 Please help Brother Mayor Mlima overcome an immigration challenge. Mayor might face deportation, unless we help him to get a good lawyer. There are many details related to this, but they cannot be shared for legal reasons.

The   committee has appointed Sister Jasmine Rubama Bennett and Brother Kassy Ernest to open a Joint Bank account and to transfer the money to the account in order to pay for the Legal expenses of brother mayor Mlima. The account  has been opened with the bank of America.  It is our expecteion the money will be transfered soon so that we can pay the legal fees expenses.

Please donate today!
Ndugu zetu Watanzania tunasikitika kuwafahamisha kuwa ndugu yetu na kaka yetu Meya Mlima anashikiliwa na ICE (Immigration) tokea mwisho mwa wiki iliyopita huko New Hampshire.
Mpaka muda huu marafiki na wanafamilia ya Meya wanafuatilia kesi yake ili kujua jinsi gani tunaweza kumsaidia pamoja na kujua gharama za mwanasheria pia kujua mchakato mzima wa kesi itakavyosikilizwa.
Kamati inapenda kuwafahamisha marafiki, ndugu, na jamaa wa Meya kuwa kunahitajika msaada wa Pesa ili ndugu yetu aweze kutoka na kuendelea kuwalea vijana wake na kushiriki nasi katika gurudumu la maisha ya huku ughaibuni.
Gharama za pesa kwa ajili ya mwanasheria na gharama nyingine chache zinakadiriwa kuwa ni $20,000.00
Kwa sasa Familia na kamati wako katika mchakato wa kupata mwanasheria mwenye uzoefu katika maswala ya uhamiaji (immigration) . Kamati na Familia itaendelea kuwafahamisha kila hatua itakayo piga katika kumsaidia ndugu yetu Mayor Mlima
Kwa ushauri na maelezo zaidi wasiliana na wafuatao:
Babie Mgaza 2022005031
Raju Tambwe 4433177440
Jasmine Rubama 4103719966
Mganga Muhombolage 2023740988
Iddi Sandaly 3016135165
Kessy Metro tires 2024135933
Jabir Jongo 2406040574
DjLuke [phone redacted]

Organizer and beneficiary