***An Update on MasksOn's Efforts in India: May 19th, 2021***
About a year back, some Cambridge-based Googlers and Brigham and Women's Hospital doctors started a nonprofit called MasksOn with support from hundreds of others.  We designed, built and shipped *a lot* of emergency protective equipment to clinicians around the U.S. and beyond.
In recent weeks, we've been tuned in closely while conditions worsened in India.  Now we're working on a large shipment of masks to help keep their clinicians safe, and we'd like to ask for your help again.
Right now we have 2,298 masks built and ready to ship.  Last week our partners at Lightspeed Manufacturing repacked them onto skids for non-cargo shipments (i.e. the extra space on passenger aircraft) and the package is waiting for takeoff in New Jersey destined for Hyderabad
On the receiving end, we're partnered with government-affiliated nonprofit
APNRT
who have orchestrated a trucking and delivery plan to deliver masks to Vijayawada in Andhra Pradesh. In a small bit of lucky bureaucratic news, the Government of India has eased customs restrictions for all incoming COVID-19 relief materials to help cope with the emergency.
We need your help to help defray the cost of this shipment, and to manufacture and ship 1,700 additional mask kits we've got on standby.
Sanjay and Eugene,
on behalf of the MasksOn team
*************************
MasksOn.org is a nonprofit initiative to provide 1 million protected-clinician-days by manufacturing and delivering Reusable Face Shield kits compliant with updated FDA Emergency Use Authorization (EUA) for face shields, governing non-traditional medical device suppliers during the COVID-19 pandemic. We are mobilizing top talent in medicine, technology and academia to generate immediate, low-cost and high-quality protective gear for healthcare professionals who are providing care for the sickest patients in Intensive Care Units and Emergency Rooms.
The MasksOn.org kits, which are regulated as an Emergency Use face shield for medical purposes for use when FDA-cleared or approved PPE is unavailable, are capable of mating to standard 15mm filters commonly available to healthcare professionals.
THE PROBLEM
COVID-19 continues to overwhelm health systems across the world, creating a dire shortage of the personal protective equipment (PPE) that keeps front-line healthcare providers safe. Many doctors, nurses, and hospital staff have been forced to rely on donations, crowdsourcing, and the ever-trending #GetMePPE to attain the basic equipment needed to help their patients. 
Until the PPE shortage is resolved, we are addressing the critical gap during which health care workers are left unprotected. Front-line workers in Italy and Spain were rapidly infected, and many experts believe this was a major contributor to the scale of the disaster there. We need to act immediately to avoid a similar situation here in the United States, and literally every single day counts.
As states begin to open up, we know that our mission is far from complete based on the continuing and often heartbreaking requests we are receiving every day. We have established a goal of donating 100,000 Reusable Face Shields. We are deeply grateful for your continued support as we pursue this important goal.
OUR SOLUTION
MasksOn.org provides Reusable Face Shield Kits free-of-charge to clinicians who do not have access to sufficient or reliable PPE.
HOW WE DO IT
   * Purchase off-the-shelf full-face snorkel masks
   * Manufacture custom-made adapters that mates the mask to a standard viral filter available in every hospital and online.
   * Assemble Reusable Face Shields, perform quality testing, and repackage
   * Ship free-of-charge to clinicians in need who do not have access to FDA approved PPE
WHERE YOUR MONEY GOES
100% of your money will be spent on sourcing full-face snorkel masks, manufacturing adapters, printing labels and shipping Face Shields to hospitals. Our people are volunteering their time and talent. Our partner organizations are generously supplying engineering, testing, manufacturing, and distribution and resources. Our clinicians are saving lives.
KEY PERFORMANCE INDICATORS
   * Total Face Shields Delivered; 7,000 + masks to more than 275 institutions around the U.S.
   * Current Unfilled Orders: 2,115 to 150+ institutions
   * Production rate: ~1000 kits / day
WHAT CLINICIANS ARE SAYING
"MasksOn is the real deal! A creative and workable solution that has been rigorously tested. My PPE advocacy group (in Boston) supports them all the way. Thank you!"
"AMAZING!  I ordered one for myself and am showing this website to my hospital today."
"THANK YOU! Please tell the MasksOn team of volunteers that their efforts and mission are impressive, recognized and appreciated. The quality of product, types of testing and nonprofit status definitely set your project apart from many similar efforts.  I actually cried when I clicked on the order link and found it is really free. I can afford to buy it, but am so accustomed to the price gouging (and just hoping what I order will show up) in our current environment that I really thought there would be a catch. I will be donating and sharing this link to get others to donate too!"
"AMAZING! I tried a DIY version and it didn't work. MasksOn has clearly done their homework and has a great product. I'm ordering today and I hope my hospital will order more for everyone."
"I NEED THIS!  I hope my hospital will approve its use. We have a major shortage."
"THIS is the type of PPE we need. I ordered mine today."
PEOPLE
Executive Director Sanjay Vakil PhD leads a team of volunteers dedicated to fulfilling our mission including Zaid Altawil M.D., Arthur Blume, Jackie Boehme M.D., Devon C. Campbell, Naoka Carey, Joe Chung, Josh Clawson, Jess Diaz, Olivia Eaton, Jon Echt, Jason Gainor, David Hidalgo-Gato, Jake Gatof, Brent Heimlich, Erin Jospe M.D., Jon Hirschtick, Jack Krosse, Eric Kummelstedt, Amy Lee, Christian Lewis, Natan Linder, Matt Lo, Avery Louie, Eugene Mann, John McEleney, Kyle Nichols, Hayden Quinlan, Jake Ramsley, Sara Remsen, John (JR) Rousseau, Bradley Sauln, Deborah E. Savage, Alex Stone M.D., Allison Summers M.D., Han Vakil, Will Walker, and many many more!
WHERE WE WORK
   * Columbia, Johns Hopkins, Harvard, MIT, Princeton, UMass, Yale
   * Beth Israel Deaconess Medical Center, Boston Medical Center, Brigham & Women's Hospital, Massachusetts General Hospital, NY Presbyterian, Tufts Medical Center
   * Alphabet, Dragon Innovation, E14 Fund, Fortify, Fikst, Formlabs, Google, Head, Husky Moving, Ken Block Consulting, Kyruus, Markforged, Ocean Reef Group, Onshape, Origin.io, Ox, Prodct, Protolabs, PTC, Scenic Advisement, Tulip, Verily, Vuforia, Voodoo, Wild Horn Outfitters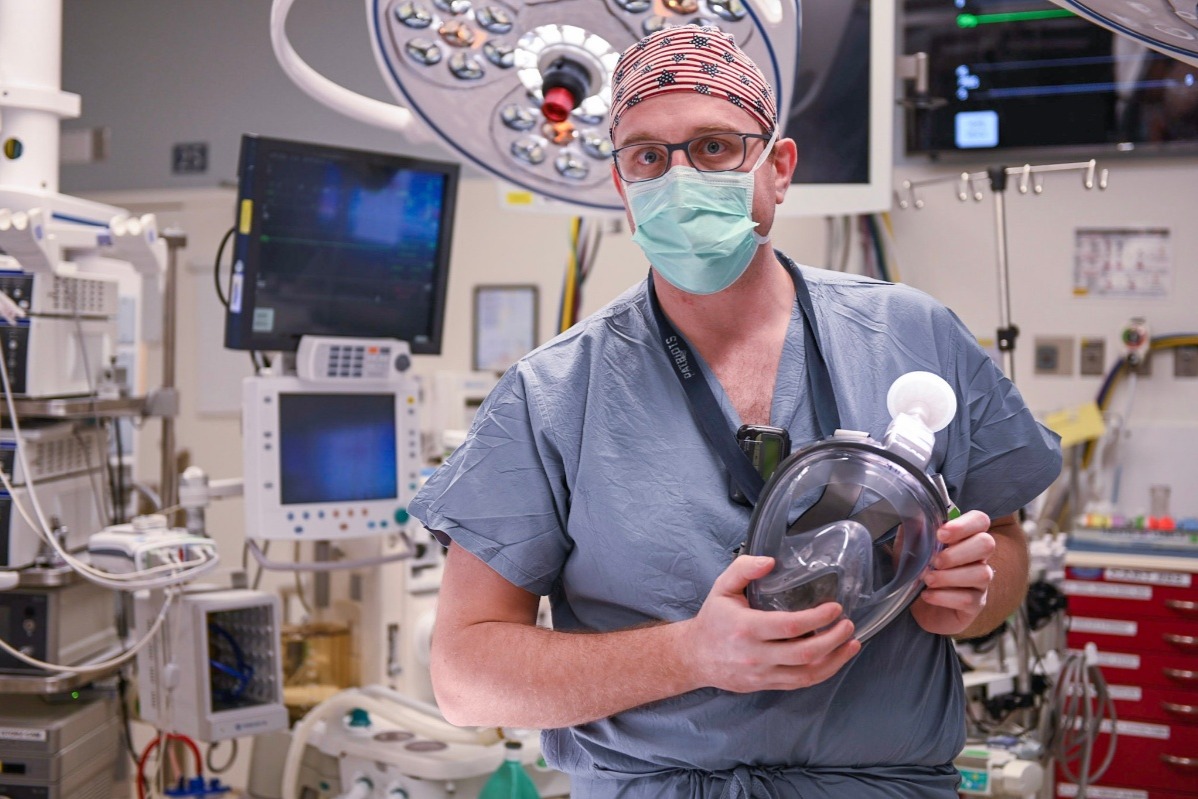 Fundraising team (12)
Christian Lewis
Organizer
Boston, MA
Alexander Stone
Team member
Devon Campbell
Team member
Jacqueline Boehme
Team member
See all