Maria Cabrero-Lafrenie Medical Fund
Baby Maria Cabrero-Lafrenie was born 5lbs 14oz. on July 24, 2015 and help is needed as she fights for her life. Maria was originally given 7 days to survive and took a drastic turn this past Saturday and given 24 hrs. Maria is a little warrior with a fighting spirit who wants to live!Maria was not only born with Situs Inversus (her organs are on the opposite side) but she also has Persistent Pulmonary Hypertension, a life threatening condition.  With PPHN a baby does not change over from fetal to normal newborn circulation. Blood is forced away from the lungs due to high blood pressure in the arteries that go to the lungs. This decreases the body's supply of oxygen.  She also has a hole in her heart, a collapsed left lung (slowly on the mend) and pneumonia. Maria has just been transferred to Royal University Hospital Pediatrics in Saskatoon. Her parents Derek and Natalia are staying at the Ronald McDonald House in order to be close with her.
Once Maria gets through these first hurdles she will require heart surgery at 6-9 months in order to repair her heart, so this is going to be a long fight to stay alive.
Derek and Natalia were excited for their third little girl to join her two big sisters Krysztinna and Diana at home but now everything has changed. Being far from home they do not have the help and support of family close by.
Any amount of financial assistance you can provide will relieve some of their stress and help them focus on baby Maria.
Situs Inversus

Persistent Pulmonary Hypertension of the Newborn


Natalia (Mom) with Baby Maria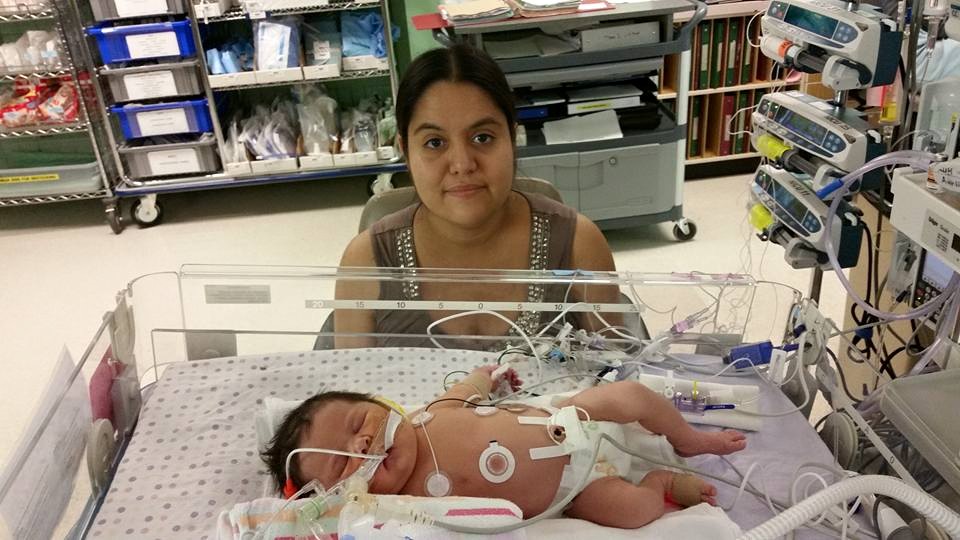 Maria and her yellow ear muffs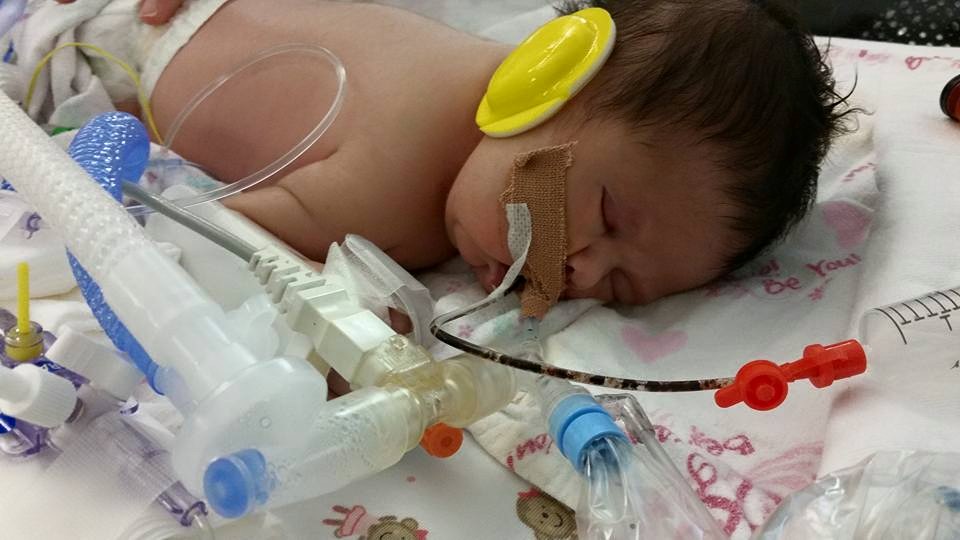 Maria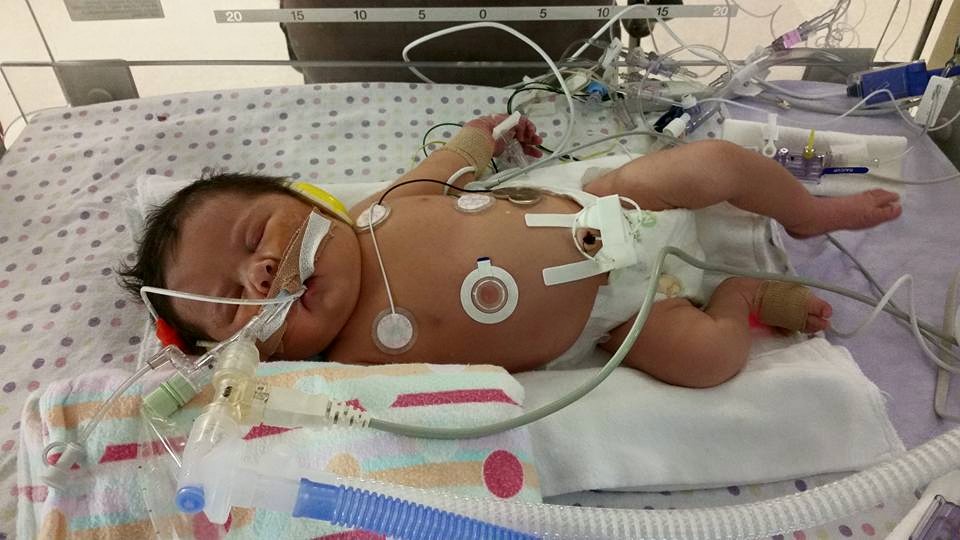 Tito Mario meeting Maria