Malawi Mission Trip for Kristen/Lauren
Dear Family and Friends,
We hope you are all doing well! We created this page to ask for your support and prayers concerning a mission trip to the village of Kauma in Malawi (Africa) that Lauren and I will be a part of, with a team from our church, The People's Church in Franklin, TN.
We need to raise a total of $7,000.00 to help pay for team travel, room & board, mission materials and more
.
In the fall of 2007, The People's Church was introduced to Capital City Baptist Church (CCBC) in Lilongwe, Malawi and learned about their on-going initiative to assist 100 impoverished families who had each taken in HIV/AIDS orphans. This ministry is called "Adziwa," meaning, "He knows" (Jeremiah 29:11). Lauren and I will be working with ADZIWA and CCBC from July 2-19th.
Malawi is ranked the 8th poorest country in the world. Poverty is extremely widespread, and the rate of HIV infection in Malawi is one of the highest in the world. The ADZIWA ministry exists to strengthen the ability of families and communities to provide improved care for orphan children in nutrition, health, education, and spiritual areas, and to reduce the individual and social impact of HIV infection and AIDS on children and women.
Our team's work there will focus on caring, teaching, encouraging and loving the many children in the village school that was recently built, (Adziwa) along with the Capital City Baptist Church that helps support the school.
We will be teaching a music camp at the church for the first week, and at Adziwa for the second week. Our team members will lead classes that include: choir, rhythm instruments and music activities, Bible class, and outside games. We will have a live band - guitars, drums, accordion and whatever else God provides players for!
In July 2012 I (Kristen) went to Malawi for the first time, and helped lead Vacation Bible School at Adziwa! I consider that trip one of the best two weeks of my life, and am so excited to be going back, and bringing Lauren with me!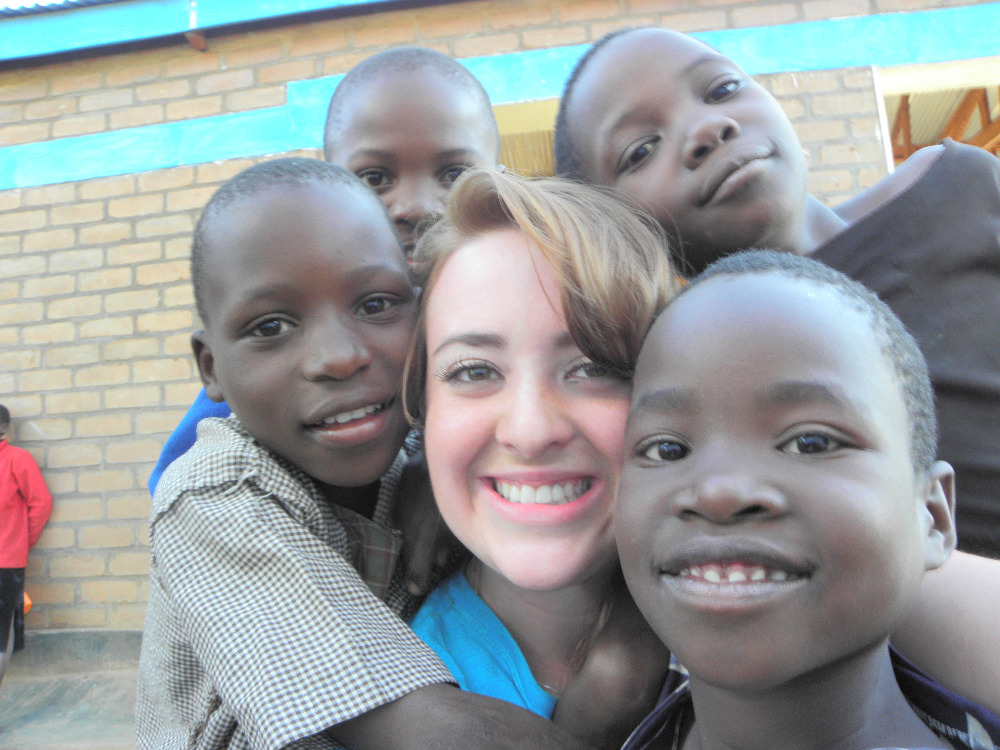 We know God has called us to go to Malawi to help with Adziwa, and the many people there who need care. We are extremely excited (and nervous) about it, but we know that God will use us to help others, and use others to help us.
Your thoughts and prayers are extremely important in order for all of this to happen! Please pray for:
- Safe Traveling
- Courage to take steps of faith each day
- Strength and rest
- Peace as we prepare to leave the country
- The Holy Spirit's wisdom and power to impact as many people as possible
As God leads you, we also ask for your financial support. With the economy being the way it is, any little bit helps!Donations, whether $5, $50 or more will go directly to the cost of transportation and room/board, as well as team supplies and materials.
If you feel led to help financially, it's easy to click right here and make your donation. We will follow up with you to determine if you'd like your donation delivered to the Church's mission trip fund in your name (like all contributions to our church, the gift is tax deductible, and you will get a receipt from the church) or if you prefer, anonymously (We'll send you proof of anonymous donation).
Thank you so much for your time and consideration,
Kristen & Lauren Peluso