Nick and Dee Mosser are high school sweethearts who met when they were 15 years old. Together they have grown up, attended college, and each begun their professional careers. They are the proud parents of four fur creatures, three dogs (Sinatra, Coco and Ellie) and one cat (Clutch or "Kitten").
I was fortunate enough to meet them in 2012, when they were getting married. Over the years I have watched their marriage flourish. Not only do they show each other patience, acceptance and selfless support, they often show others, their community and animals the same kindness.
A year and a half ago the Mossers decided that they were ready to start a family. After 3 months of trying, Dee felt a little "off" one day and took a test. Their anxious 3 minute wait showed a positive test! Then 4 more tests in a row showed the same thing! She called the OBGYN to book an appointment but noted that she was spotting. She got orders to come in for an HCG (pregnancy hormone) test. She continued to spot and went in 2 days later for another test. Numbers for this test should have doubled, and though her number was higher, it was only about ½ of what it should be. Dee and Nick still remained excited and hopeful and set up another test for 3 days later. When she began to cramp, they began feeling disappointed and uneasy. The test reveled what they suspected, she had miscarried.
Here comes the medical jargon: Another 3 months passed and, while working with a midwife, they discovered that Dee had a short luteal phase defect (a shorter cycle that makes conceiving more difficult), so she began taking Progesterone to help lengthen her cycle. Another 6 months passed, and last January Dee and Nick went to an infertility specialist. They began the regular infertility testing and through a blood test noted that Dee was subclinical hypothyroid and would not be able to carry a pregnancy. She began taking thyroid medication. No luck.
Then they started ultrasound tracked cycles, which entailed 2 ultrasounds every cycle. The first cycle was non-medicated, then one cycle with Clomid (fertility medication), then 2 cycles with Femara (different fertility medication). Their next ultrasound showed a cyst on her ovary, making the last cycle ineligible for medications. Nick was also brave and administered the "needle to the stomach" to Dee, some of you may be familiar with, Ovidrel (injection to trigger ovulation) with each cycle. Still no luck.
That pesky cyst wasn't going away, which led the doctor to suspect endometriosis (a uterine condition that causes infertility). Dee recently underwent surgery to correct the condition. However, once in surgery, endometriosis didn't seem to be the cause of the problem so the doctor performed a tube test. Attempting to flush dye through Dee's right fallopian tube showed it was completely blocked, and only a small amount of dye was able to pass through the left tube. Both tubes were distended. This was tough news, and the doctor noted that the normal next step, insemination, would not be a viable option. Their previous miscarriage was probably an ectopic pregnancy and chances of conceiving again are "slim to none."
They are, however, candidates for IVF Treatment.
Anyone who has an infertility story of their own knows the constant disappointment can take a toll. I have watched them start out each month hopeful and seen the devastation grow with every continued set back. When it seemed like they couldn't take anymore, they shifted their focus to their community. They became avid fundraisers for organizations such as The Animal Humane Society, Northern Voices (a nonprofit school for hearing impaired children), and breast cancer research. Now, it's time someone does a little fundraising for them.
With no insurance coverage for this treatment, IVF will cost over $30,000. Yikes! They have elected a warranty program, meaning, if they do not have success from treatments most of the money will be refunded to put towards adoption. I have heard them discuss how they will financially be able to afford to start a family. They use words such as "savings, loans, and credit cards." It seems unfair that two such deserving people need to start (Just start!) their family in crippling debt.  I am reaching out to give them a little bit of help!
Please consider a donation to help make a Mosser. Every little bit helps. Even if everyone who asked them when they were having kids or if they were ready to start a family donated $5, it would make a huge dent in this financial burden. Help complete a family. #MakeaMosser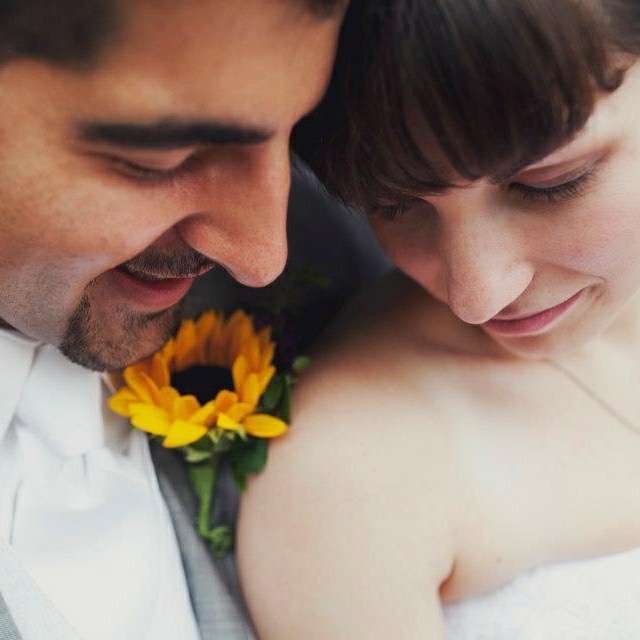 Organizer and beneficiary