Mai's Marimba Miracle
Who is Mai, and why does she need our help?
Meet Mai.
 Originally from Japan, Mai has been living in the United States since 2002. Her goal: build a life in America as a professional musician and music teacher. But the journey to this point hasn't been easy. Mai's story (below) is full of twists, turns, ups and downs.
Meet Matthew.
 He is a simple, American entrepreneur helping to grow the startup and entrepreneur community in Kansas City. His goal: become an entrepreneur mentor, startup advisor, angel investor and professional philanthropist.
Matthew met Mai at a recent 
TEDxWyandotte event
where Mai performed for the audience on her beautiful marimba. As the event wrapped up and Mai began to disassemble her large and valuable instrument, Matthew was shocked to see her wrapping all of the instument's pieces in old, torn, deteriorated blankets and duct tape.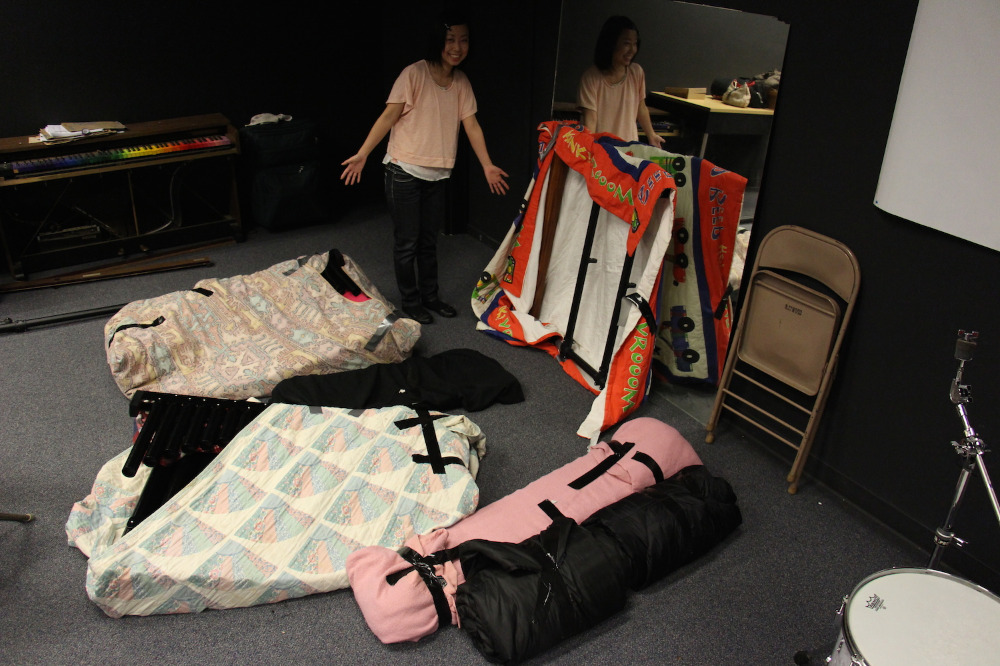 A conversation ensued:
Matthew: "Mai, what are you doing!?"
Mai: "I'm disassembling my marimba so I can take it home."
Matthew: "But those are old blankets! Where is your carrying case???"
Mai: "Ummm, these blankets are my carrying case."
Matthew: "You're telling me that you transport that glorious and exquisite instrument in dirty, ripped blankets secured with tape?"
Mai: "Yes."
Matthew: "But why?"
Mai: "Because marimba cases are expensive, and I have an education to pay for."
Matthew: "Mai, I think I have an idea."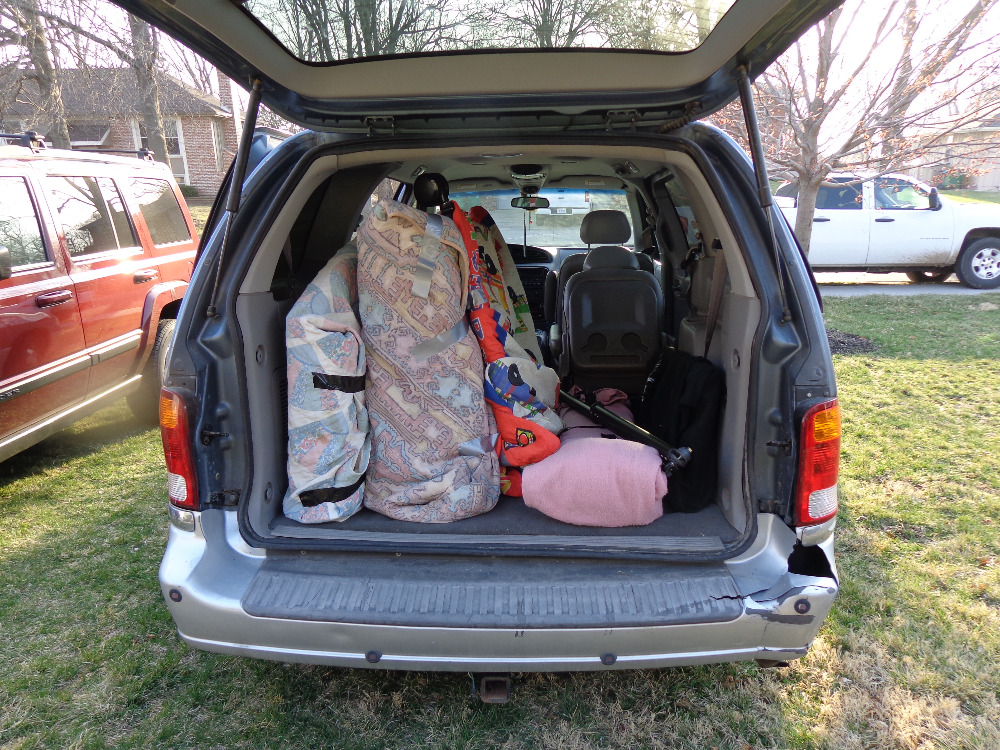 Like many people, Mai has encountered a lot of challenges in life, and she's overcome them with pure determination and relentless hard work. But money is money, and Mai doesn't have a lot of it. At least not enough to buy the travel cases for her marimba. In her own words, Mai tells us why she would appreciate the cases so very much:
"It is very necessary that I can buy cases for the marimba. The cases will protect my marimba much better than blankets and duct tape that I currently use. The tape is never strong enough to hold the blankets together. Cases will shorten the packing time and make it easy to carry the marimba around. With the rollers attached to each case, I do not have to bother people to help me move the heavy marimba parts.
More than anything else, the cases will enhance my performance since I would not strain myself with heavy lifting before the show. As marimba performance requires a lot of physical strength and endurance, I often have to deal with pains in my arms and back. Having marimba cases will protect my arms and back, and allow me to play better.
It will be really amazing if I can purchase cases. I cannot offer enough thanks for the help of kind people in the United States and all over the world!!"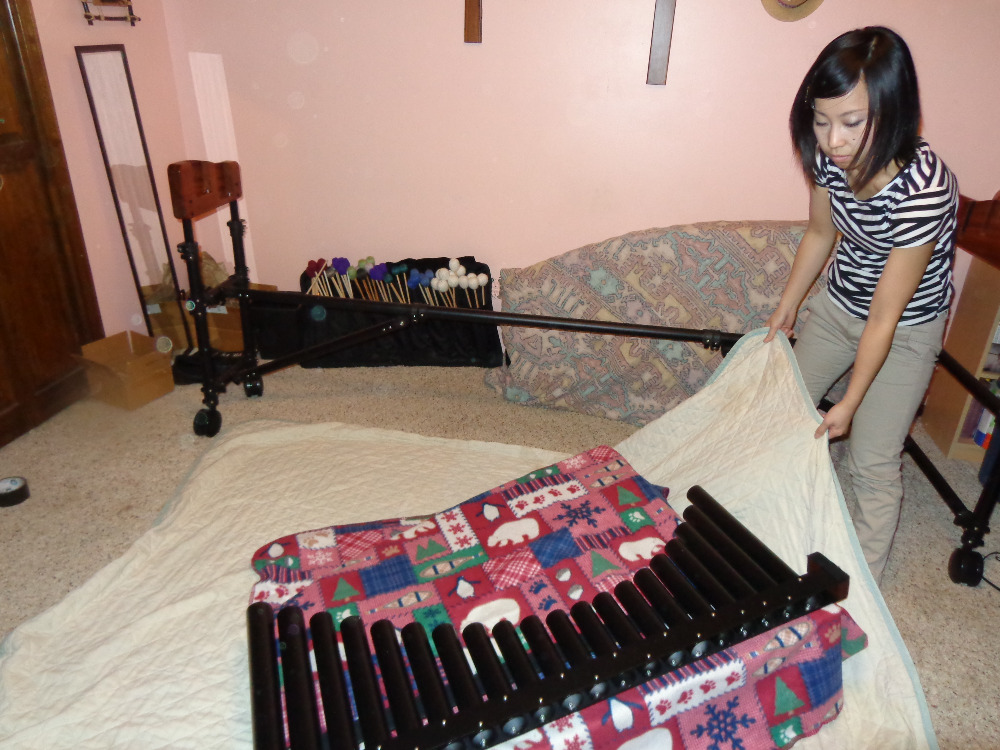 With our help, Mai can better protect and transport the instrument she has come to know and love in 
travel cases
that will safeguard her beautiful marimba for years to come. Let's show this kind, wonderful, international lady named Mai that we appreciate her love for America by sharing a little love of our own.
Here is a video of Mai playing at the TEDxWyandotte event:
Note - Any money raised above the goal will be used to help Mai pay her tuition at KU next year, for which she will be 100% responsible.
Mai's Story
"Uh huh", "Mmmm", "Oh yea", and "Really"
Those were the only English phrases that Mai knew when she first came to the United States in 2002. Since her childhood, Mai has understood the language of music as she learned to play the piano (age six), flute (age 11) and percussion instruments (age 13). However, the English language evaded her until she was 18 and first stepped foot on American soil.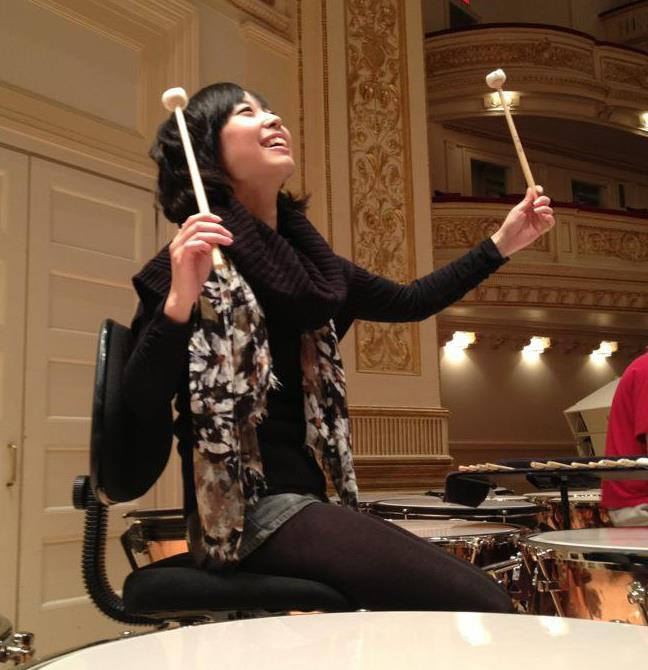 It shouldn't be a surprise though. Mai's mother, Mariko, refused to learn the English language for many years, despite numerous friends and colleagues urging her to do so. "I didn't even like the language back then." she says while reflecting on the past. "I never thought I would ever need to speak English, so why learn it?" Fast forward to today, and the entire Tadokoro family (Mai, Mariko, brother Daichi and sister Yui) are fluent in the language and very comfortable speaking it. But the road to get to this point hasn't been easy.
Mai's journey began when she visited Australia for a school music trip in March 2000. Her eyes were opened to a whole new culture, and she knew then and there that she wanted to live outside of Japan someday. As high school graduation approached, Mai was determined to continue her schooling away from her home country, and her eyes were set on the United States. Mariko was also looking to continue her own education and decided the whole family would join Mai on an adventure. Despite the challenges that lay ahead, they took their meager savings and began the next chapter of their lives.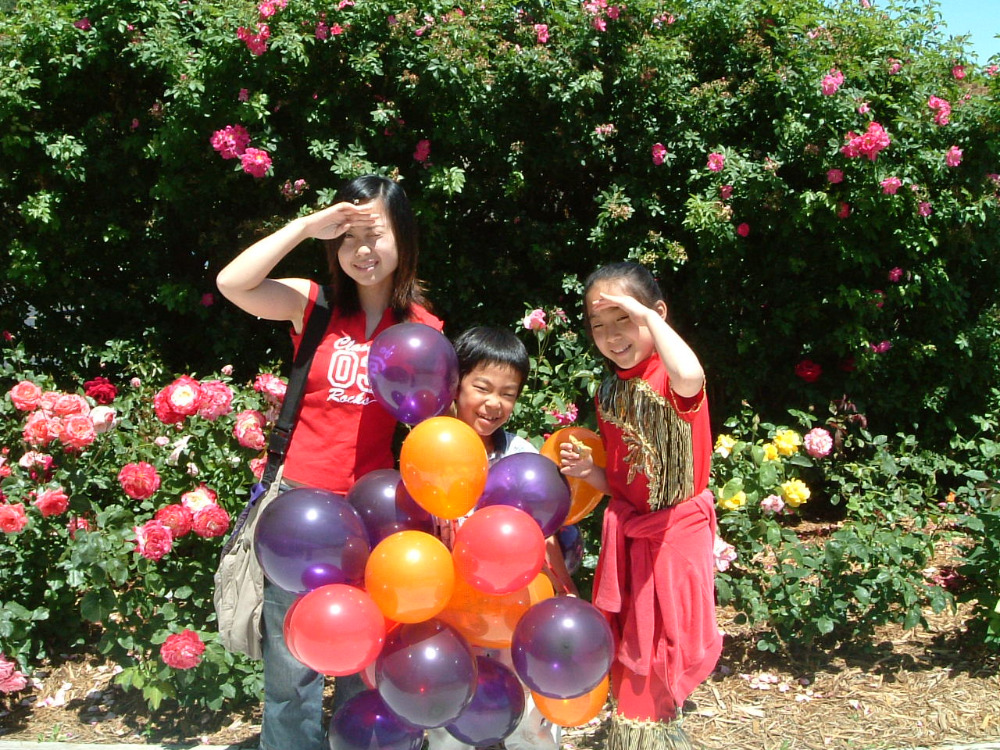 They contacted an agency in Japan who helped them get off to a good start. After being presented with a variety of cities to live, they eventually settled on Kansas City as the place they would call home. Mai was eager to start her schooling, and she quickly chose 
Cottey College
to continue her education. But there was a problem. Her English wasn't good. In fact, it was as she says, "terrible." So bad that she wasn't able to achieve the minimum score on the 
TOEFL
test to gain acceptance into the college. Thankfully, the Japanese agency was able to help out and secure her entry into the college.
Despite her poor English, Mai was determined to succeed. She sat in the front row of every class, every day, and she repeatedly went to her professors' office hours to get help and ensure she was able to complete her studies. Mai describes her limited English vocabulary at the time as being "old school" and very formal. She was just getting by with her writing and reading skills. There were blessings in her life, like Mr. Johnson who was teaching Mai how to play the snare drum and driving her around town to continue her musical studies, but the worst parts of Mai's new American life were yet to come.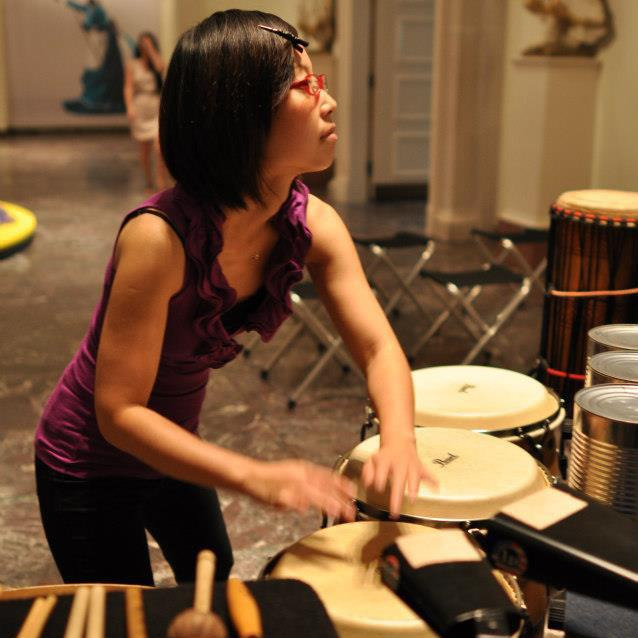 Just a few months into their new American life, Mai's mother, Mariko, became very ill. The stresses of trying to learn a new language, working an absurd number of hours to pay the bills, raising a family and continuing her own professional education resulted in Mariko suffering a collapsed lung. At the doctor's insistence, she was immediately admitted into the hospital for surgery and recovery. On top of all this, the family was facing the reality of running out of money. Could they find a way to stay in the USA, or would they have to give up on their dreams and return to Japan?
Mariko's illness placed Mai, the oldest of her siblings, into a precarious position. She also was suffering the enduring challenges of classwork taught in a language she could barely understand. And now she needed to play mom, ensuring her brother and sister got to school, music and dance practices on time, they were adequately fed and cared for, the house kept clean and tidy : the list goes on. Mai recalls this being one of the most challenging and worst periods of her life.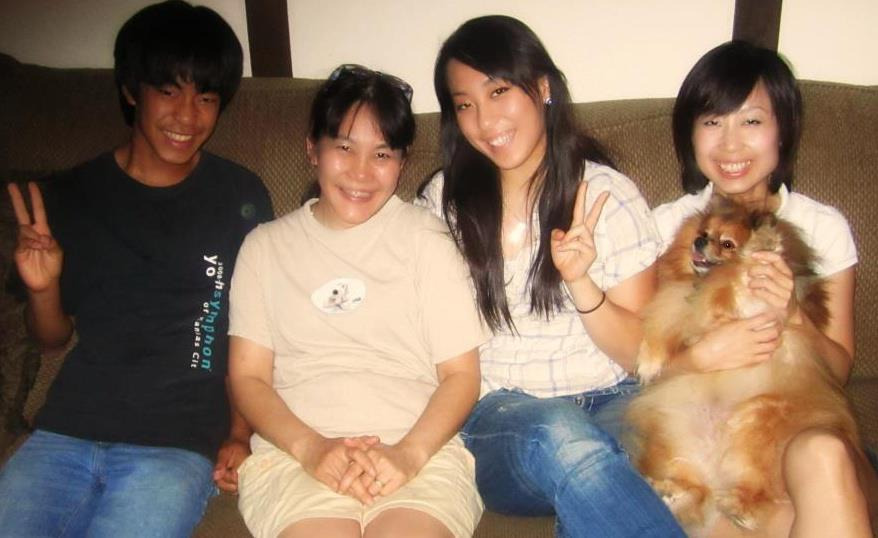 Thankfully, prayers and conversations with a good friend and fellow member of their church brought forth a miracle and presented them with a savior. Ms. Cantril had recently become a widow and offered up part of her home for the Tadokoro family to live. This option meant all four family members would need to share one room and they would have to use their one bathroom as a kitchen, but it also meant they could stay in the USA and continue to pursue their dreams.
By the time Mai graduated from Cottey College in 2004, all of the studying and extra effort paid off in a big way. Not only did she graduate in the top 10 of her 200 person class, but she also scored extremely high on the TOEFL test. This was a good thing since her next stop would be the
University of Missouri - Kansas City (UMKC)
, and she needed a good TOEFL test score to make the transfer and continue her musical education.
More importantly, however, was Mai's new self awareness that she was indeed a very good musician. After seeing other music majors perform at Cottey College, Mai realized she hadn't been giving herself enough credit. At 13 years old, Mai's music teacher told her she needed to give percussion instruments a try (despite Mai's protest). She now not only loved music and percussion instruments, but she also realized she wanted music to be a mainstay in life. Mai decided to become a professional musician.
Her schooling at UMKC began in 2004 under the tutelage of
Dr. James Snell
, and was only made possible by a number of scholarships Mai earned and the little bit of money she had saved up. Although Mai was great with a variety of percussion instruments, including the snare drum, Dr. Snell wanted Mai to try a new instrument: the
marimba
. Mai had previously been introduced to the marimba when she was younger, and even tried playing it (albeit poorly) as a youth in her Japanese school band. But it wasn't until this point that she became truly interested in learning to play it properly.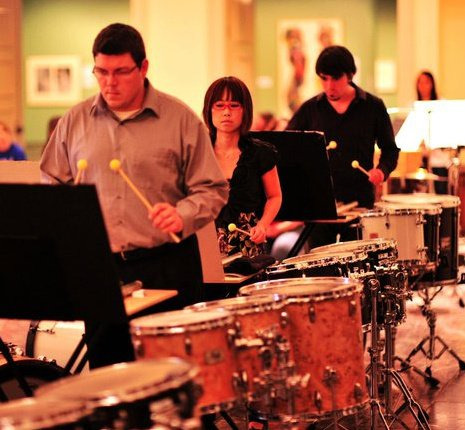 Dr. Snell taught Mai the ins and outs of playing the marimba, including the famous
Stevens grip technique
. Mai was so infatuated with the instrument and this unique technique of playing it that in 2006 she attended the LHS Summer Marimba Seminar in New Jersey founded by the creator of the grip, Leigh Howard Stevens. Mai spent her entire time at UMKC becoming a master at playing the marimba. Upon graduation in 2008 with magna cum laude honors, Mai was ready to take her musical career to the next level.
To select the correct institution for her continued education, Mai auditioned at five different schools. She eventually chose the 
University of Texas (UT)
at Austin as the place to get her masters in music. Thankfully, the university provided Mai with a complete scholarship as her bank account balance was near zero. Mai was reconnected with renowned musician and marimba master
Thomas Burritt
, Associate Professor of Percussion at UT, whom she met while attending the Stevens camp. Thomas was inspired by Mai's playing ability and agreed to help her achieve her masters, which she did in 2010.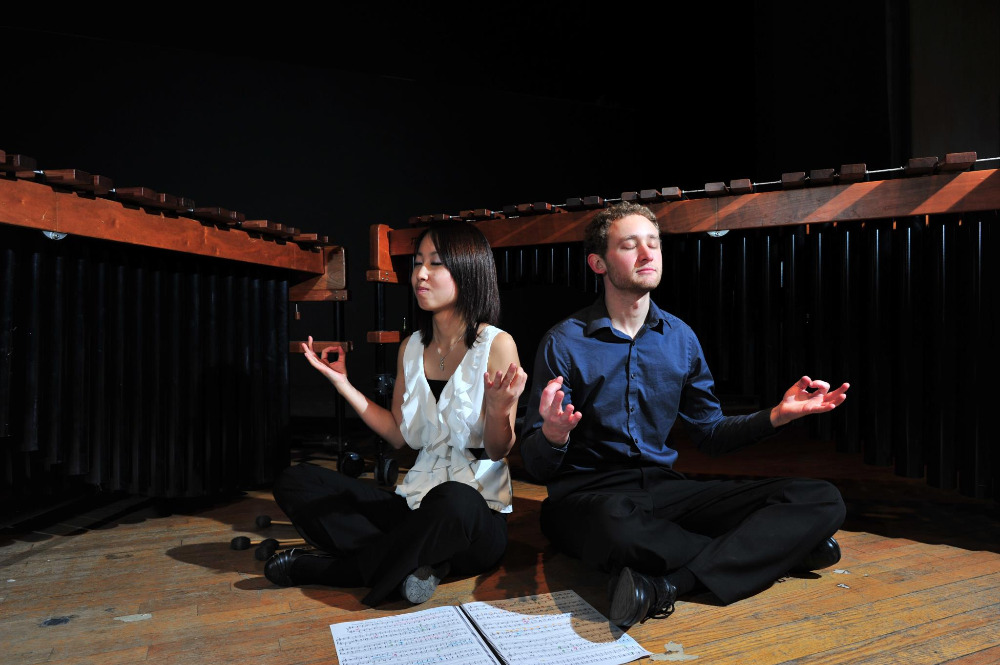 Mai's next step in her musical journey started in 2011, when she began working on her 
Doctor of Musical Arts (DMA)
degree at the
University of Kansas (KU)
. For just over three years now, Mai has studied alongside Assistant Professor of Percussion,
Ji Hye Jung
, as she nears the completion of her educational career. But Mai's difficulties aren't over yet.
Because Mai was 18 when she first came to the USA and thus considered an adult, she's had deal with never ending visa issues. Despite the fact that Mariko is now married to a US citizen and both Daichi and Yui are considered permanent residents, Mai's age at the time of entry into America prevents her from receiving the same status as her siblings. She's had to delay her impending KU graduation so that she can 1) earn some money to pay for it, and 2) continue her job search in the field of music. If she can't solve these problems in the very near future, Mai's dream of living and working in America will be dashed, and Mai will be forced to either return to Japan or live somewhere else in the world : away from her friends, family and American
Organizer