Magnet & Nobia's Charity Run for Band of Builders
Band of Builders is an organisation of construction industry volunteers who provide practical assistance through life-enhancing projects for tradespeople and their young children, who are faced with life changing circumstances, such as Cancer, Motor Neuron Disease and Epidermolysis Bullosa.The charity is run by tradespeople, for tradespeople and since Magnet has worked with the trade for over 100 years we wanted to both raise money and awareness for this very worthy cause.  A team of over 40 colleagues from across Magnet and Nobia sister companies will be doing just that by running the Leeds 10k Abbey Dash on Sunday 27th October 2019.  The ambition of the team is to raise £5,000 for Band of Builders and also support them in upcoming projects.
From the first project launched by founder Addam Smith to help Keith Ellick after he was diagnosed with cancer, Band of Builders has proved what can be achieved when people pull together.  It's a story that captures the hearts and minds of people across the UK and beyond and has helped the movement grow beyond anything anyone could have ever dreamed.
Thank you in advance for your contribution and don't forget to leave a comment in the "I donated because..." box!
To find out more about the charity you can visit their website here:
https://www.bandofbuilders.org/
. #togetherstronger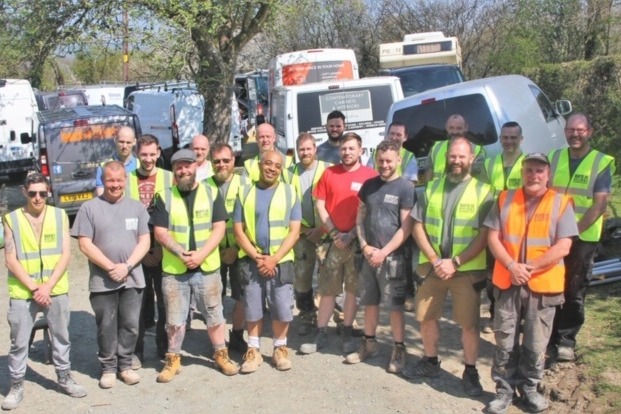 Make a donation
Organizer

Registered nonprofit
Donations eligible for Gift Aid.