Lynnell McFarland Emergency Recovery Fund
MOM TRAPPED IN CAR - NO FOOD OR WATER - FOR ALMOST 5 DAYS

Updated on 2/15/2022 with this first-hand survivor's account from Lynnell herself:



This Thanksgiving our family has something to be incredibly grateful for. Thanks to monumental efforts of family, law enforcement, and countless friends and good hearted strangers our mom Lynnell was found alive after almost 5 agonizing days of searching. At times we were afraid we would be preparing for a funeral rather than rejoicing at a rescue.

Our mom Lynnell was missing for almost five days in snowy below freezing mountain conditions next to crowded I-97.
We feared the worst. Her car had not been seen and many sightings in various towns added a layer of confusion. There were nonprofessional search parties, organized on Facebook by our cousin Jada, aiding in the data gathering and observation.
Her daughter and niece spent days combing the mountain pass where the phone was last pinged before it's battery died. There was not enough information on her location for the authorities to launch a professional search.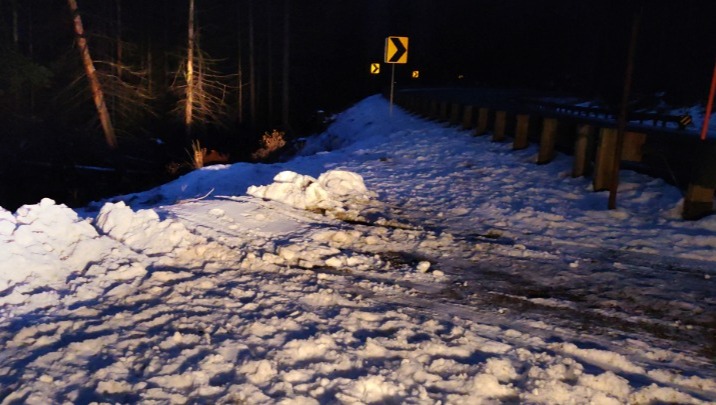 Lynnell went missing Thursday the 18th. She was found injured at the bottom of a steep ravine, trapped in her car, upside down with a broken arm with exposed bone injuries in Blewett Pass Monday night.
Mom had remained alert and aware for almost five days. The sound of the creek beside her kept her calm, and she listened to the heavy traffic on the nearby road. She had been praying and watching a woodpecker who stayed near her during that time.
A Silver Alert had been placed on Monday morning. Monday evening authorities canceled the alert when she was found. Her daughter and niece accompanied her to a Wenatchee hospital where she is recovering, alert, and stable. Lynnell has suffered almost five days of freezing temperatures, exposed bone breaks which the surgeons are not ready to work on until Wednesday the 25th at the earliest due to their condition, and serious dehydration issues.
We now are looking ahead at the next steps of this journey and road to recovery. The injuries my mom sustained during the accident require  extended hospital stay, surgery, and months of therapy and physical therapy ahead. Her vehicle was totaled almost beyond recognition. As a family we are rallying in support in unity but all of these expenses are well beyond what can be prepared for.
We are asking for donations and support to help my mom get the care and recovery she will need. Any amount given is a blessing and something for which will be forever grateful for. Thank you in advance for your generosity. 
READ MORE:
WATCH THE RESCUE FROM MONDAY 11/24:



Fundraising team (4)
J. James McFarland 
Organizer
Raised $948 from 11 donations
Boulder, CO
Amanda McFarland 
Team member
Raised $495 from 10 donations
Jada Pock 
Team member
Raised $150 from 2 donations
Jordan Dennis 
Team member
Raised $75 from 3 donations