Need help until Dad gets SSD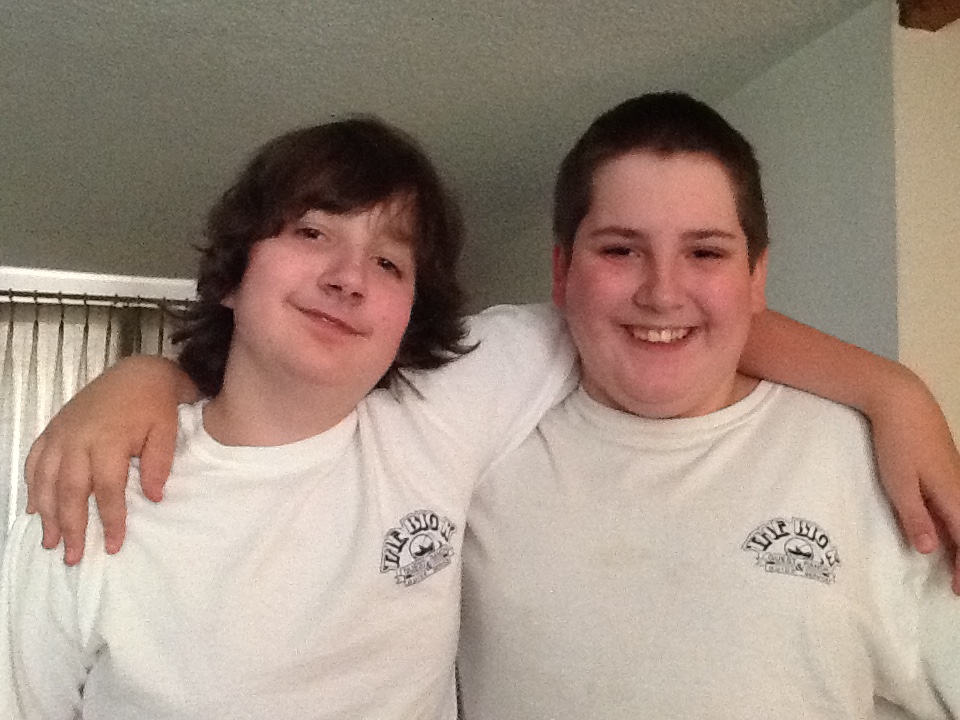 Trevor is a 15 year old that was diagnosed with Ulcerative Colitis at the age of 5, since then, he has had many hospital stays,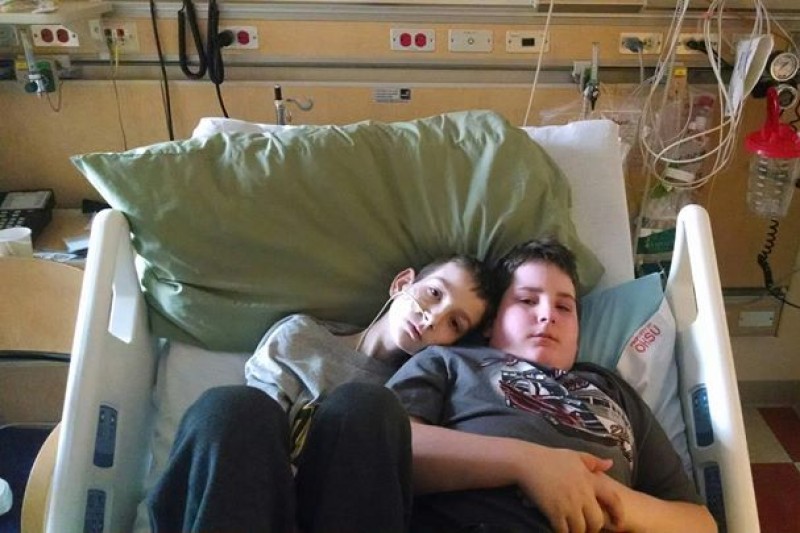 procedures, and major surgeries. First major surgery was having his colon removed and he was given an ileostomy, an opening in the abdominal wall called a stoma, that a pouch attaches to for bowel movements. About 3 years later he had an anastomoses (surgical reconnection) of the small intestine to the rectum, then about a month later, they closed the stoma.
Everything seemed to be going pretty well and he seemed happier then he had been over the last couple years. 
He quickly became my Hero, so brave and strong. He has missed out on so much of his childhood, I keep praying that some day he will be able to enjoy simple activities like running and riding his bike. He has been such a trooper through everything!!
In 2013, my mom was diagnosed with her third bought with cancer, this time endometrial, stage 4, terminal. It was extremely hard on our very close family. She passed away January 14, 2014.  We started getting the house ready for my husband, Trevor, our younger son Casey and I to move in, this is the house I was born and raised in, I am wanting to buy it from my brother and sister so that it stays in my family, my boys can have it when that time comes. 
Trevor was in and out of the hospital for about a total of 15 weeks in 2014, he went from a feeding tube in his nose to a PICC line in his upper arm, being fed with total parental nutrition (TPN) he was getting blood thinner shots twice a day because the the possibility of blood clots from the PICC line.  He was unable to eat any kind of normal diet for about 6 months, some of that time was nothing at all by mouth, the it was some liquids, the a very small amount of soft bland foods.  He had another surgery in April 2015 and now has a stoma and pouch again and is doing very well, he can eat what he wants, he is going to school full time and enjoying be with his friends at Wellsprings Friends School in Eugene.
Trevor's Dad (Jim) had been on workman's comp since February of 2013 and has been told he is 100% disabled and can not return to his job, he has met with a vocational worker and they said his injury does not allow him to get help with another job. Works comp closed his case leaving us nearly $2000 less in income every month. We are waiting for Social Security Disability to start, this could take months or even years. We we told he might get a hearing date that could be as far out as a year and a half in December.
we were able to get Trevor on SSI and that helped our income but dropped our food stamps down from $613 a month to $182 So we really didn't gain anything, other then knowing Trevor will have an income since he may not be able to work full time when he starts working.
I am on disability myself, I have severe psoriasis and psoriatic arthritis, depression, and extreme self image issues and unable to work because of this, I really miss working, it was so nice seeing and talking to people.
We have been seeking help with utilities, but so many agencies are out of funding, I have called local churches and have gotten a little help, praise God. 
I know that things are tight for everyone and I am having to swallow my pride yet again,  asking for any help anyone can give us.  
I hate not being able to pay our debts, it is very degrading and upsetting to me, as of October 2013, we had things under control, paying bills, on time, building our credit, knowing what our plans were with the house, and bam everything was shot!!!  Now I h ave an abundance of tears, fears, panic attacks, a loving family and my faith, thank you Jesus for that!!!!
So now that I have hopefully explained in a bit more detail then before, people can understand our situation, I am open to suggestions as well!!
I will ask that if you do try to donate and are unable to, please contact me, we were having issues after I changed back accounts. 
Thank you so very much,
The Laurent Family
[email redacted]



Organizer
Jacki Stichler Laurent 
Organizer
Junction City, OR