Help us get to Guanajuato!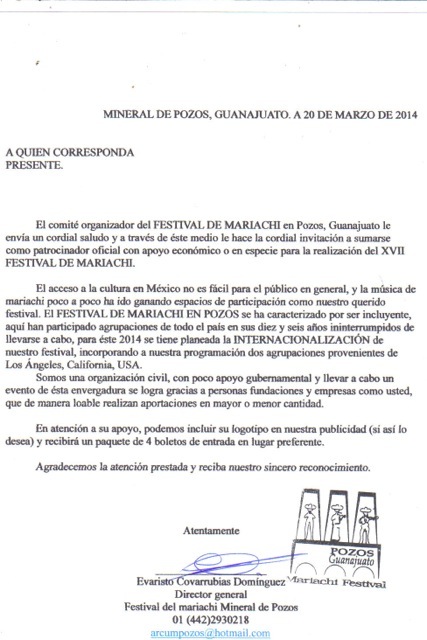 Exciting News!  Las Colibrí has been invited to participate in the 17th Annual Mariachi Festival in Pozos, Guanajuato as a featured artist on April 25, 2014.  Also participating in the festival on April 24th are world renown Mariachi Vargas de Tecalitlan and Mariachi Sol de Mexico!
Since this is a community based event and organization, it has
VERY
limited funding but has agreed to provide $1500 towards our flights in addition to accomodations while we are there.  We need your help to reach a goal of $2,500 more dollars so that we can purchase our flights and make history in Guanajuato, Mexico as one of the first all-female mariachi groups from the United States to be featured!
ANY
amount that you can donate would be greatly appreciated!  It is not much, but as a token of our appreciation, we will send you a
FREE
download card with
3 FREE SONGS
from our upcoming album to be released this summer!
Also, anyone donating over $100 will recieve $50 off their next booking of Las Colibrí!  
We appreciate all your support and look forward to representing the city of Los Angeles in Mexico!
Jhosely Canizales Estrada 
Organizer
Susie Garcia 
Organizer
Rowland Heights, CA