Send the Lady Cans to FRC Champs!
We are an all girls, Girl Scout robotics team from the Austin Texas area! There are 35 girls in 6th-12th grade on our team that love to build robots. 
We qualified to go to the FIRST Robotics Competition World Championships in St. Louis, by winning the Engineering Inspiration Award! We are now raising money to fund our travel expenses and robot parts. 
We need the funds by April 27th. 
This is giving 35 girls the opportunity to compete at the largest robotics competition in the world! Our robot can hang, shoot balls, drive over large obstacles, and now go under a sliding door! You can watch one of our matches here: 
https://www.youtube.com/watch?v=DZbPIuGkoqo
.
We are so thankful for your support!
For more information go to our website or social media:
frcteam2881.com
instagram.com/frcteam2881
twitter.com/frcteam2881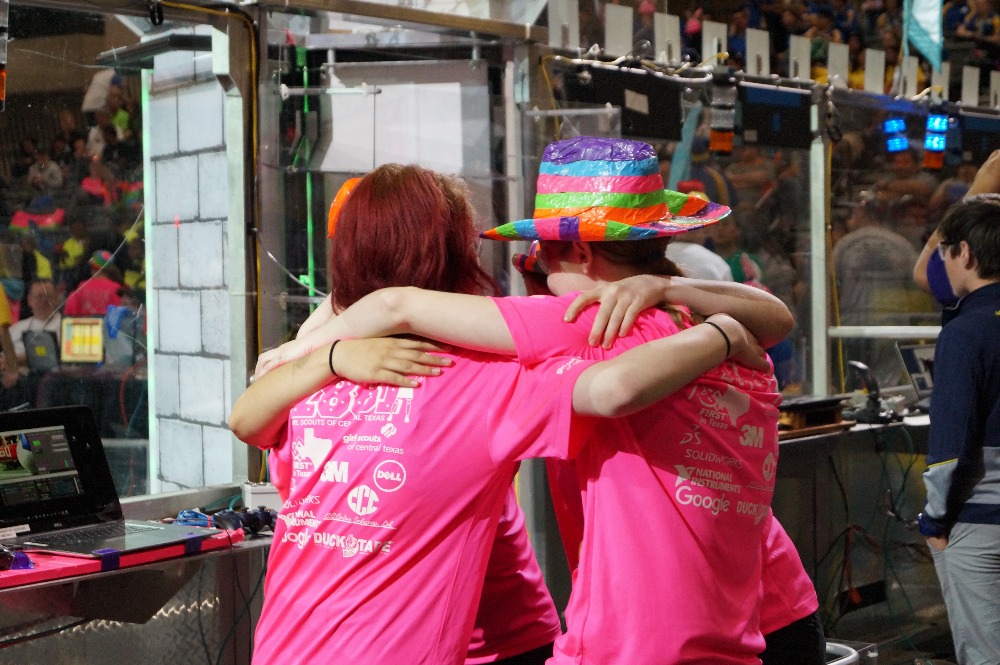 Elizabeth Green Musselman