DAD HAS RARE BRAIN CANCER
PLEASE HELP US RAISE MONEY FOR  FOR DAD'S  BRAIN CANCER, please donate today if you can

The money is needed in order to pay for everything that the holistic healer we work with has advised at least short term.  In order for long term to exist we need to raise enough to leave the country for treatment.




ANAPLASTIC OLIOGODENDRO GLIOMA GRADE 3
click on link to learn about the rare brain cancer




 No cure or clear treatment path in the United States with mainstream medicine but alternative treatment has been successful in many cases,


We are making our very private struggle public in the hope tht if enough people know that there are viable treatment options for cancer that they will demand access to both the information and the treatments being used in other countries.

 We work with a holistic healer to buy time, alternative treatments have had a great deal of success. The cost of food, supplements, and things needed to prepare it all.  It is expensive to maintain, we couldn't do it without the help of others.

The best treatments involve leaving the country but they are very expensive.    Insurance doesn't cover them, they are not FDA approved, they won't be for a long time as no research is being done at this point due to it's rarity,


Food is medicine or poison, look at the statistics, for the first time in histroy life spans are decreasing and disease is increasing.  The United States has the most overweight and at the same time malnourished people who live here.  I wish I fully understood this sooner, I try to share the information with as many as I can.








THIS IS US BUT DADDY ONLY STAYED OUTSIDE FOR THE PICTURES AND WENT BACK IN






MADY'S 6 YEAR OLD BIRTHDAY WISH PLEASE WATCH



BEAST LOVES DADDY & FOLLOWS HIM EVERYWHERE, WAITS FOR HIM IF HE'S OUT, JUST STANDS & LOOKS OUT WINDOW WAITING 


(and Beast but he can't talk)

PLEASE HELP TWO LITTLE GIRLS GET THEIR FATHER LIFE SAVING TREATMENT


December 22, 2015 our world changed forever.  we were unsure of what at first but knew that there was a large mass in Keith's brain.  This is what we saw when we walked into the Dr.'s office at age 39.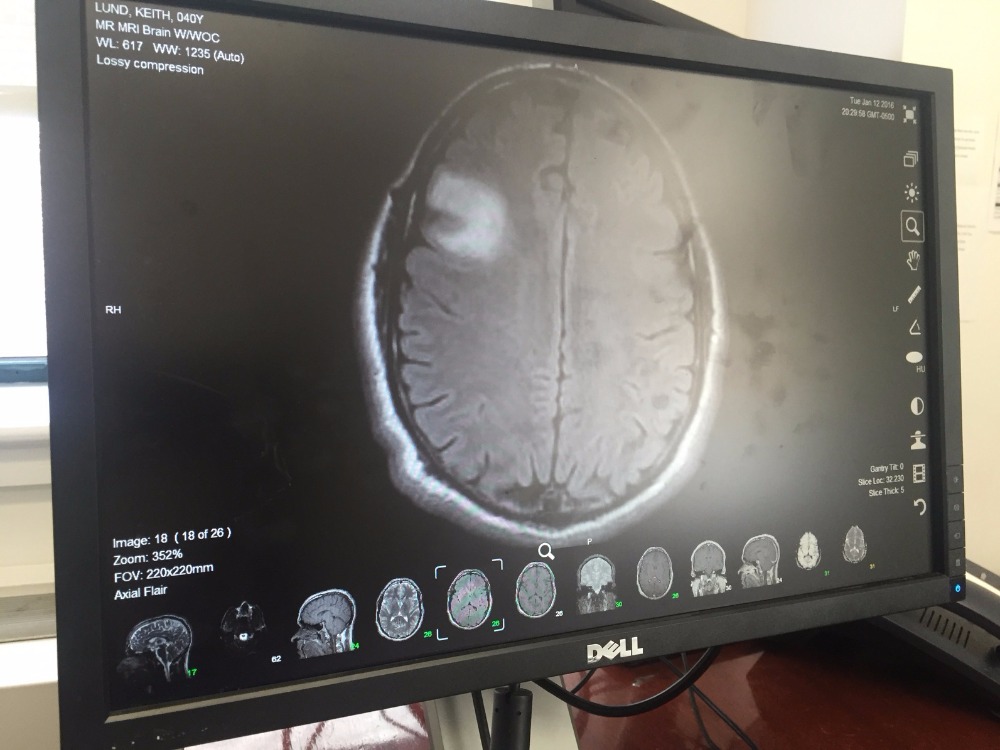 ANAPLASTIC OLIGODENDRO GLIOMA GRADE 3
click to read more about



This was in ICU, 2 days after the tumor was removed, the incision itself still hasn't healed completely, stitches keep opening it up, almost a year later



We are trying to get Keith out of the country for treatment bc we don't have time to wait for FDA approvval


WE WENT TO SLOAN TODAY, 3/8/17, no more chemo, they don't know if there's any benefit, at all and Keith is severely allergic on top of the devestation it causes your body.

Today we were told that no more chemo will be done.  There is nothing else that mainstream medicine has to offer.  Please, help us get what we need, please, ask your friends to help, we are real people, I answer all questions myself, please ask your churches, synagogues, groups, clubs.


THIS WAS WRITTEN BY KEITH AND BROKE MY HEART

Keith Lund
April 9 ·  
With a broken heart and tears in my eyes. I can honestly say this is by far the most difficult time ever. I know what cancer and treatment can do to a body and I sometimes wonder if the treatment is worth it in the long haul. It seems to do more harm than good.
Nothing is more painful then trying to smile and remain positive, but after chemo and radiation, you know the person is physically changed and they suffer with this sadness. I know many of you do not give a hoot about this message because, of course, the cancer has not touched you. You do not know what it's like to have fought the fight or had a loved one who leads a battle against cancer.
For all the men and women I know, I ask you a small favor and only some of you will do it. If you know someone who has led a battle against cancer, still struggling or who passed, please add this to your status for one hour as a mark of support, respect and remembrance.

___________________________________________________________
Our futures are at the mercy of the kindness of strangers.  We are just a regular family, not anyone out of the ordinary.  What is happening to us could happen to anyone, this was not something we ever imagined.

Please, if you would want the help of others during a life and death health problem, help us.  So many visit this link but don't help, not because they can't afford to, but they don't take the time.  For what it costs to get fast food you can make a difference.

Many give to namelsss faceless charities to write off on their taxes, we are not nameless, we are real people and not a tax write off, but saving a life should count for something.

My girls have tried many times to get people to help, we've gotten very little response to our campaighn which is extremely sad, we are real people, if all that can help did, it would change our lives, please think about that before you click away.

If you have children you want to be there for milestones to come, our children need their daddy, please help, today, tomorrow never comes.

Thank you and God Bless

Organizer and beneficiary