Keep Little Peter's Heart Pumping
Second Round for Baby Peter – Glenn Surgery
I am starting a new push to raise funds for my Solomon Island friends Lyn and Peter Sidi so their 19 mth old son Peter J nr can have his second heart surgery known as a "Glenn".  Peter was born with a complex congenital heart condition in Solomon Islands in February 2017 and was expected to die soon after birth because his condition couldn't be treated there.  But he didn't die and his tiny heart fought on, beyond the odds. 
Solomon Islands is a small nation in the Pacific that does not have access to the type of surgery or diagnostic tests that Peter, and other children like Peter need, to stay alive.    Last year, due to the generosity of GOFUND ME patrons, other generous souls and the tenacity of his parents, Baby Peter got to India and had his first successful operation in November 2017. Read about it here at gf.me/u/3hds 
Peter's mum Lyn continues the story…….
"It was quite a journey to get to India. When we first arrived, Peter got an infection which delayed things.  But he recovered and had the surgery at the Fortis Escort Heart Institute in New Delhi in November 2017.  The doctors were wonderful and were amazed how well he did during and after the operation, telling me how tough he was. I wasn't surprised though because he has always been a fighter.  We stayed in India for nearly a month while he recovered and came home to Honiara in December 2017. The doctors said that Peter will need a paediatric echo-cardiogram in June this year (2018) and more surgery soon after.  Both of these are not available here in Solomon Islands.
The doctors said that Peter will need a few more surgeries as he grows into a young man until his heart reaches its final size.  With these surgeries the doctors reassured us that he can have a relatively normal life.  No heavy sports or anything but they said his condition can be managed. "
What Happened After India
Baby Peter returned home to Solomon Islands after his India surgery in November 2017 and continued to thrive.  The surgeons told the family that baby Peter would need a paediatric echocardiogram six months after the first surgery, so the family started fundraising to get to Australia for the tests.  The "Keep Baby Peters Heart Pumping" campaign began.  The family were able to raise enough funds to go to Australia for necessary tests and see Dr Jonathon Forsey from Westmead Children's Hospital in Sydney in June 2018.  Dr Forsey did an echocardiogram and other tests to determine the next steps in little Peter's treatment. 
What Needs to Happen Next?
From the echocardiogram in Sydney, we now know that the next stage of Baby Peters' journey requires "Glenn" surgery to keep him alive.  The good news is that this surgery is the best option to deal with Peters growing heart and will reduce the need for frequent surgery once done. 
The problem is that the estimated cost is $120,000 AUD to have the surgery done in Australia.  This is an impossible amount of money for the Solomon Islands family to raise on their own so we need your help.  We have revised our target to the amount Dr Forsey has suggested as the ball park amount needed to have the surgery done in Australia.  All other options are also being explored. 
Please help us secure Peter's Glenn surgery, every dollar helps us get there quicker.  
A Personal Message from Peter's mum, Lyn
"Our little warrior baby Peter is a happy little chap and welcomes each sunrise with new things he can do. From crawling to standing up, he wakes us up every 5.30am with his sweet little voice singing and clapping.
Thanks go to kind hearted friends, supporters, local groups and families who supported us through our Gofundme campaign, domestic fundraisers and Solomon communities abroad who gave our little warrior another chance to live to see the rainbow. With your support baby Peter was able to go for his first lifesaving surgery in India and was also able to do his follow up review in Sydney.
The journey to survival continues for our little boy. Whilst the review shows a comfortable heart that will and can live, the need for another operation to enable that to happen will soon be due. A "Glenn" surgery is recommended that involves using one of Peter's tiny vein to supply blood to his body. This will reduce the number of surgeries to enable him live. The cost for that to happen in Australia would be AUD $120 thousand. India remain another opportunity but even so the need to raise sufficient funds to cover surgery remains.
While each sunrise is a celebration for him as he develops and discover new things, it's a teary reminder for our little family that we are running against time to find the funds to keep that little heart pumping and hear the sweet little voice singing for us every morning.
A rainbow after the rain always put a smile on his face as he looks at it, amazed by the colours and he always follows it with a big kiss for me. It's probably his way of saying thank you for helping me see the rainbow and because of all the overwhelming support he received from everyone who has the heart to help him.
We cannot not imagine a world without our little boy. He has come through a lot, walked the path with pain, but he continues to fight because of the belief that every friend, supporter and people known and unknown to us has in him.
We cannot give up now because of the cost. He is the sunshine in our little world when days are dull, our anchorage when seas are rough, the comforter and encourager when all seem so tough.
Please help our little boy's heart by donating towards his new heart surgery and keep his little candle burning. Every single donation will make a difference and gives him another chance to see the rainbows he loves so much and to keep on living in this beautiful world full of generosity and hope.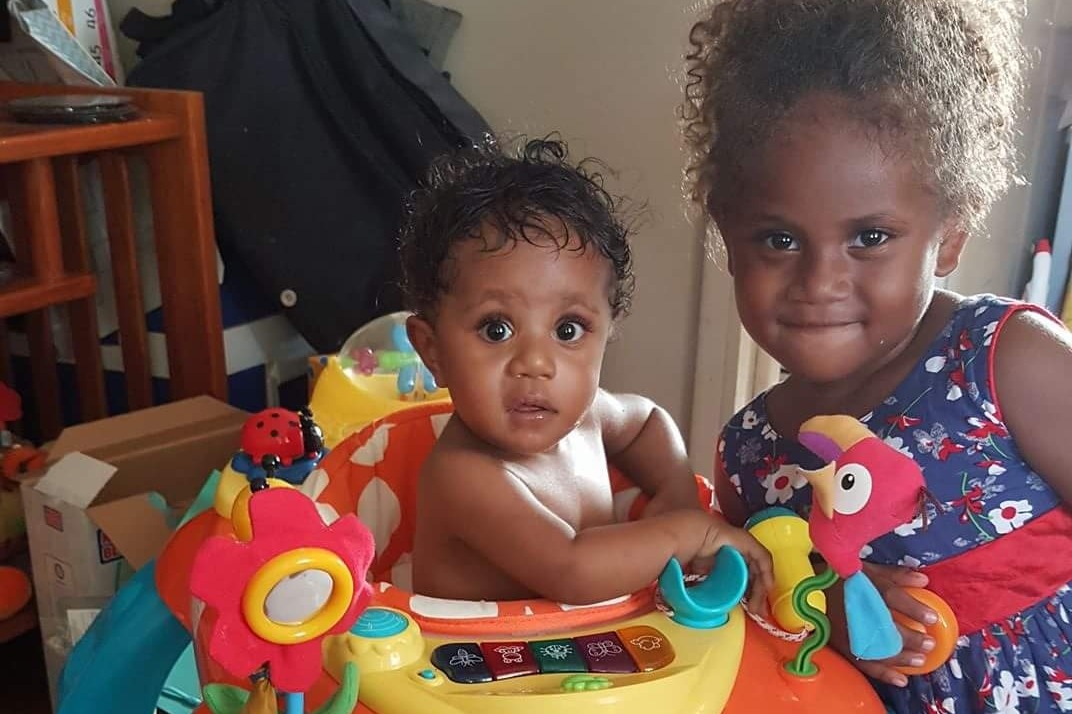 Organizer
#1 fundraising platform

More people start fundraisers on GoFundMe than on any other platform. Learn more

GoFundMe Guarantee

In the rare case something isn't right, we will work with you to determine if misuse occurred. Learn more

Expert advice, 24/7

Contact us with your questions and we'll answer, day or night. Learn more