Judas Adrian's Cancer Battle Fund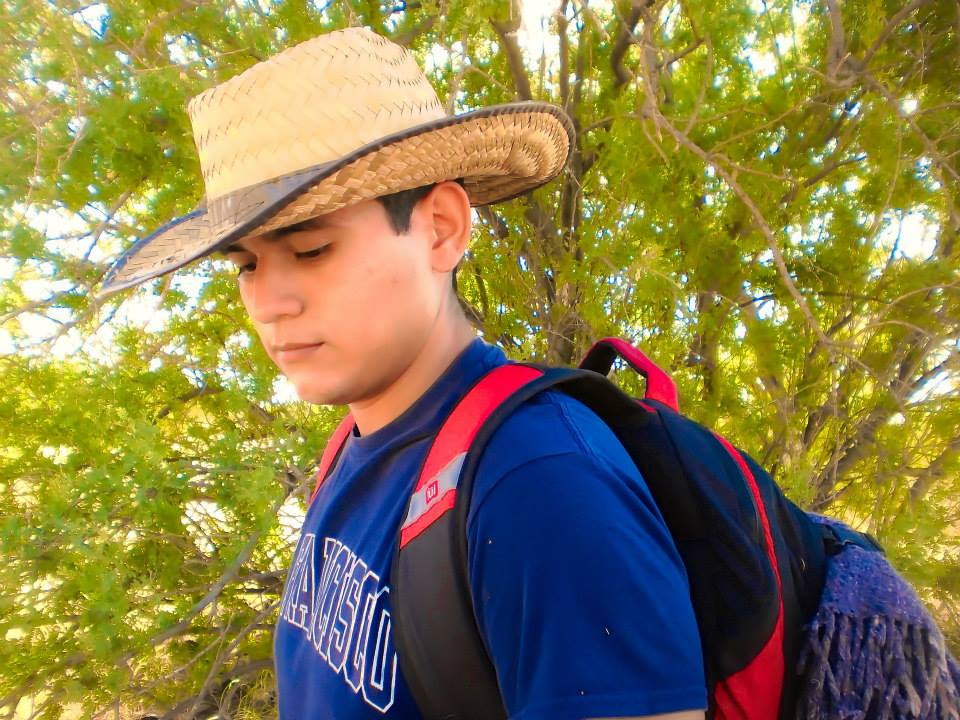 Hi, I'm Yess Ale and I want you to know a little bit about my brother, His name is Judas Adrian Ruiz he is 22 years old , dont drink nor smoke, and was studying engineering in systems when the pain in his right knee began and after some time had to stop going to school because the pain was very strong, He stopped walking.

After several visits to the doctor,he told him that the problem was in his knee, and proceeded to surgery to ''fix it''. Still during physical therapy recovery , masses began to grow in the muscle tissue of the right thigh and the pain was even worse than before surgery , but doctors say it was part of the recovery, thinking it was just a muscle inflamation , but after a couple of months had to be hospitalized due to pain and anemia.

Once inside the hospital doctors ran another series of tests resulting Cancer. Ewing's Sarcoma


Now He is under chemotherapy treatment , tumors spread throughout his knee to the hip and there is high probability of losing his leg.  And we are hoping that the cancer don't spread thru the rest of his body.

He is still fighting cancer, and at this point his greatest strength is the love for his newborn baby,named David.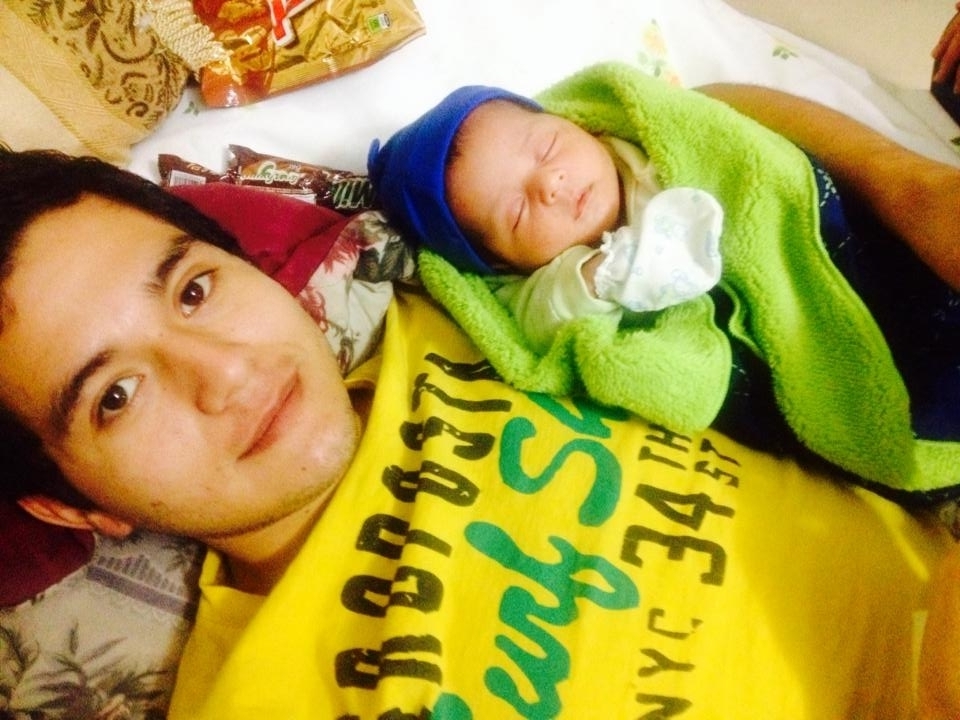 We hope you can help in any way with his medical expenses, he has no medical ensuranse and the expenses bill keeps growing , mom takes care of him full time.

He has a big loving heart, he is really brave and will fight this cancer with all his strenght . We all are expecting a miracle and we know you can help us get thru this.

We thank you for taking the time to read this ,and we'll thank you even more if you can make a donation. Please share this link with friends and relatives.

Thank You.!
God Bless You.!

Hola, mi nombre es Yess Ale, y quiero que conozcas un poco acerca de mi hermano, su nombre es Judas Adrian Ruiz, tiene 22 años, no bebe ni fuma, y estaba estudiando Ingenieria en Sistemas, cuando el dolor en su rodilla comenzo, despues de un tiempo tuvo que dejar de ir a clases debido a que el dolor era muy fuerte. Dejo de caminar.

Despues de varias visitas al doctor, el doctor le dijo que el problema era en su rodilla derecha y tenian que hacerle cirugia para ''arreglar el problema''. Mientras estaba en sus terapias fisicas despues de la cirugia, unas masas comensaron a salir en el musculo de su muslo derecho, y el dolor era aun peor que antes de la cirugia, pero los doctores dijeron que era parte de la recuperacion, pensando que solo era inflamacion de los musculos. Despues de un par de meses tuvo que ser hospitalizado debido al dolor y un cuadro de anemia.

Una vez en el hospital los doctores corrieron otra serie de pruebas,dando como resultado cancer. Sarcoma de Ewing, un tipo muy agresivo de cancer de hueso.
Actualmente esta bajo tratamiento de quimioterapia, pero los tumores se extienden desde su rodilla hasta la cadera y hay una alta probabilidad de que pierda su pierna,  y tenemos la esperanza de que el cáncer no se extienda al resto de su cuerpo.
El sigue luchando contra el cancer, en este punto su mayor fuerza es el amor por su hijo recien nacido , llamado David.

Espero que de alguna manera puedan ayudarlo con sus gastos medicos. No tiene seguro medico y la cuenta de gastos medicos sigue creciendo.

El tiene un gran corazón, es muy valiente y luchara contra el cáncer con todas sus fuerzas, Esperamos un milagro y sabemos que pueden ayudarnos.

Les agradecemos por haber tomado tiempo para leer este mensaje, y les agradeceremos aún más si pueden hacer una donación. Por favor compartan este enlacé con amigos y familiares.

Gracias.!
Dios los bendiga.


Organizer and beneficiary
Yess Alejandra Ruiz
Organizer
San Francisco, CA
Salvador Mora Acosta
Beneficiary