Tuition to Institut Français de la Mode
I was recently one of ten from around the world accepted into the Class of 2015 at the Institut Français de la Mode (French Institute of Fashion), a prestigious fashion design graduate school in Paris, France.  Every year, companies like Chanel, Louis Vuitton, Saint Laurent, Dior and Hermes collaborate directly with students on various projects.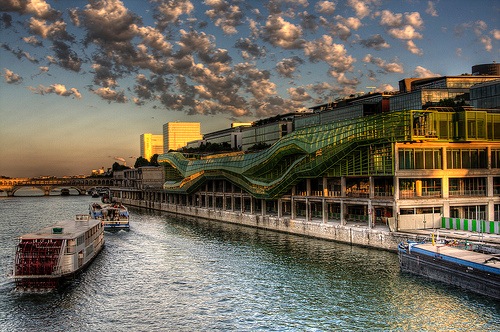 This is the first time they've accepted an American into their Fashion Design program since 2010.  However, that's a double-edged sword...  The U.S. government student loan program FAFSA is affiliated with only 10 universities in France and to get on that list is a bureaucratic nightmere that requires a huge investment of time and money for everyone involved.  In turn, American private lenders only extend student loans to schools that are appoved by the FAFSA list so private student loans are not an option.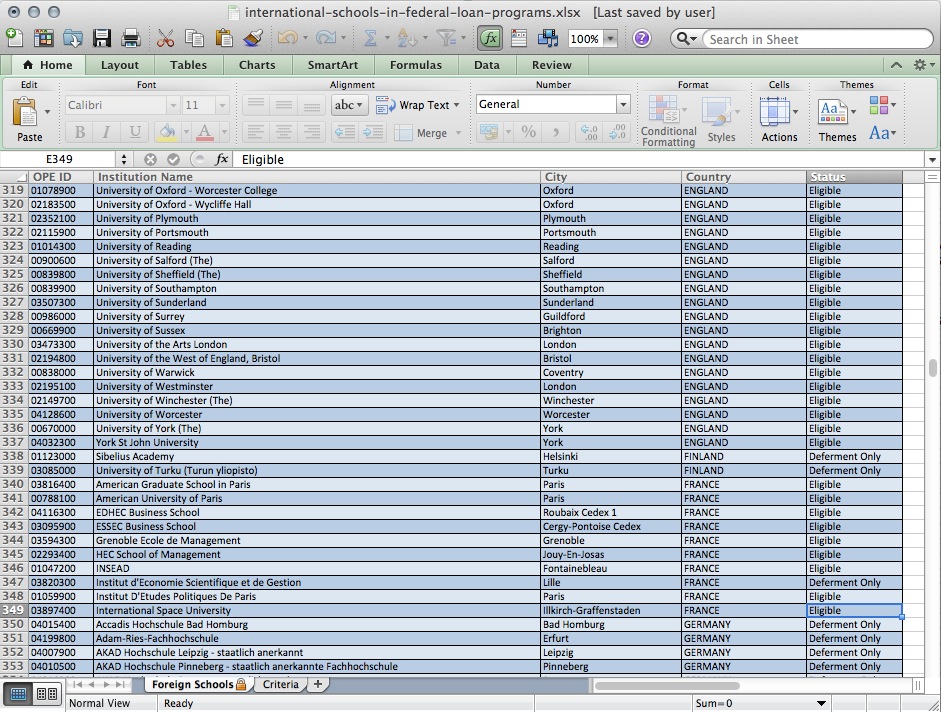 At this point, it would be easy to give up.  I don't come from money and I don't have any rich relatives that can swoop in and save the day.  My mom raised me as a single mother on a secretary's salary.  She decided to rent a house in the best neighborhood she could afford as opposed to buying a house elsewhere because Madeira had an excellent school system.  
She believed in the value of eduation and because of her influence, I was the first of my entire family to get a college degree.
In time, I saw fashion design as the best path for me to pursue. Getting prepared to begin studies at IFM, I have invested a lot of time and energy into my education and professional training. I aspire to have a high level of competency in this industry.
I have always been willing to work hard and don't make a habit of asking for handouts. While studying in New York at FIT, I paid my rent with money I made selling clothes at Lacoste while also juggling an internship helping two Cornell business school grads at a small dress shirt company they started, Arbitrage.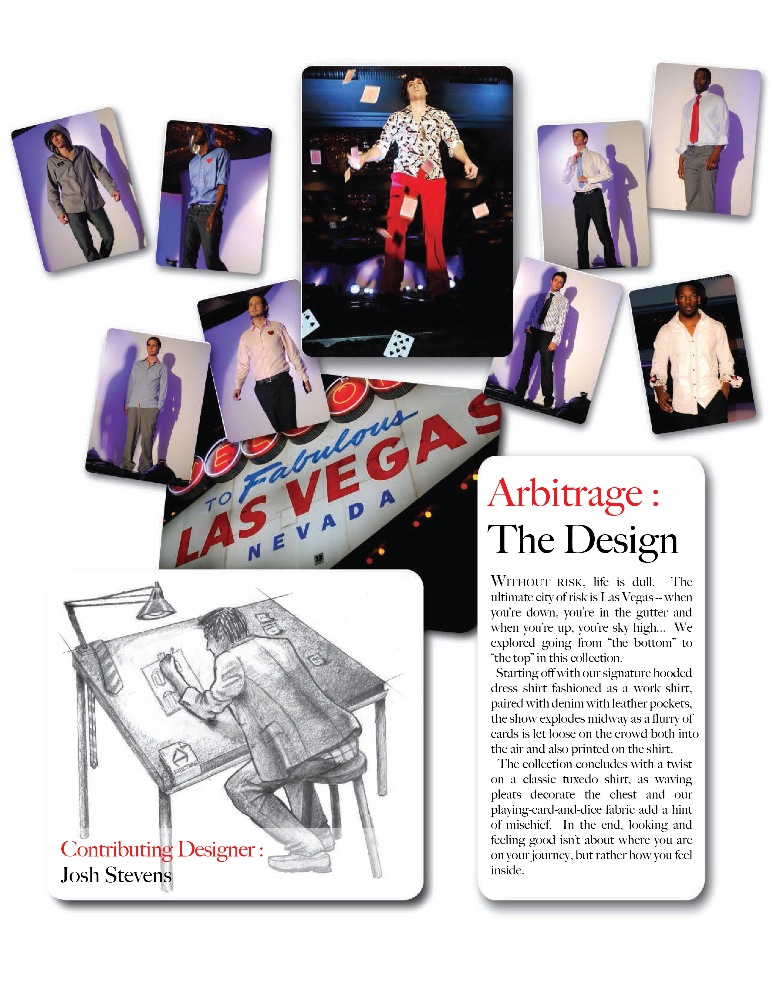 After I graduated, I was offered an internship at Theory's runway line, Theyskens' Theory.  I averaged 50-hour weeks during the day and still managed to squeeze in another 20 hours during nights and weekends selling clothes at Banana Republic. 
Working directly with talents like Olivier Theyskens and his team for six months was incredibly impactful and changed the trajectory of my career.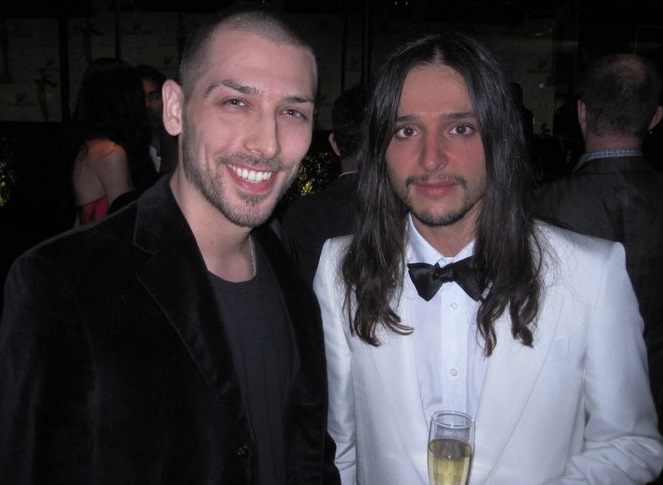 For half the time I was there, I was the only intern for the team and was trusted with a tremendous amount of responsibility. It was the first time I had the opportunity to work on a very personal level with people that could be classified as "world-class."
The thing that made the strongest mark was seeing that they used the same processes I used when I designed. Certainly there is a lot of magic amongst top talent, but equally important, I saw that they had a more sophisticated understanding of the technical aspects, which allowed them to be inventive in ways I didn't even consider, and had honed their creativity and imaginations much more than I had. This was incredibly encouraging because I adopted the belief that if I could refine these skills within myself, there was no reason why I couldn't design at that level someday, too.  
I started to look at the designers I admired most like Alexander McQueen, John Galliano and Hedi Slimane and really thought about how they were different than me.  One thing I immediately saw was they had all undergone tailoring apprenticeships early in their career, leading to a deep understanding of fit and construction of garments.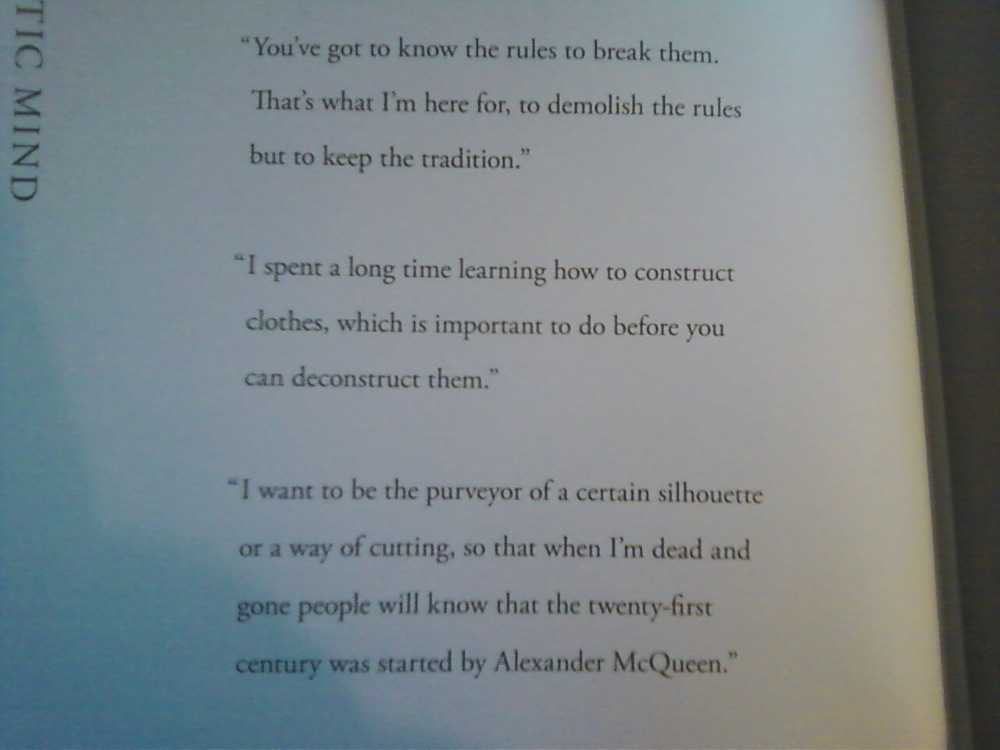 As a result, I reached out to the person who had the best reputation in my hometown that I knew of, Mike Trotta, a 3rd generation Italian tailor.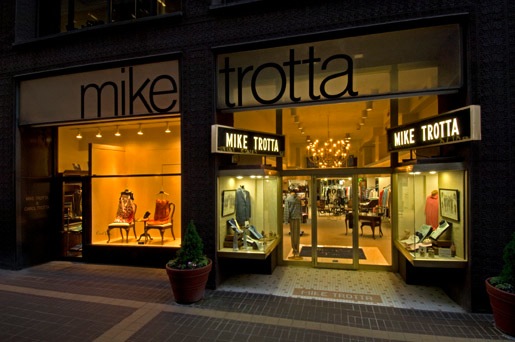 It took some pursuading, but he agreed to take me under his wing as his first ever apprentice outside of the family.
My tailoring apprenticeship was unpaid. The goal was to learn as much about tailoring as possible, while also trying to maximize my savings in order to be able to afford the opportunity to study abroad. To do this, I trained three days a week at the tailor shop and the other four were spent working as a personal stylist at Saks Fifth Avenue. The only days off I had each year were our six national holidays.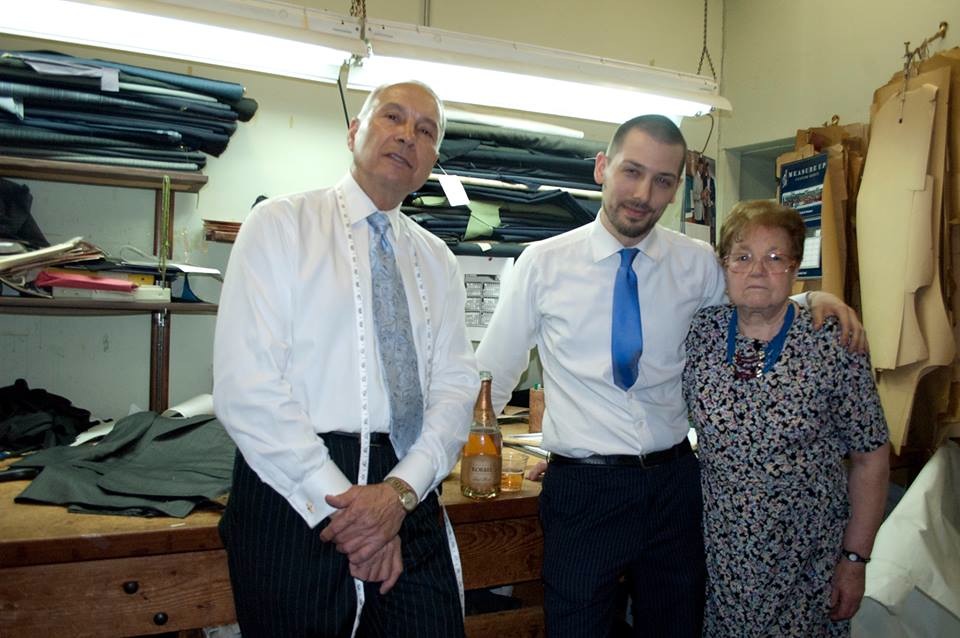 I have learned over the years to be as frugal as possible. Working in Saks, a store that stocked a $40,000 Chanel alligator handbag and Armani suits, I became known by my co-workers as the guy who ate a can of $0.69 black beans, flavored with packets of ketchup, for lunch nearly every day.
It took me 18 months of saving, but I was able to finance my summer education last year at Central Saint Martins, widely regarded as the best fashion design school in the world, in cash.  In London, I had a lot of creative breakthroughs and started to find my voice as a designer thanks to the direction from a small handful of people, a few of whom had worked alongside some of my idols like McQueen in their design studios.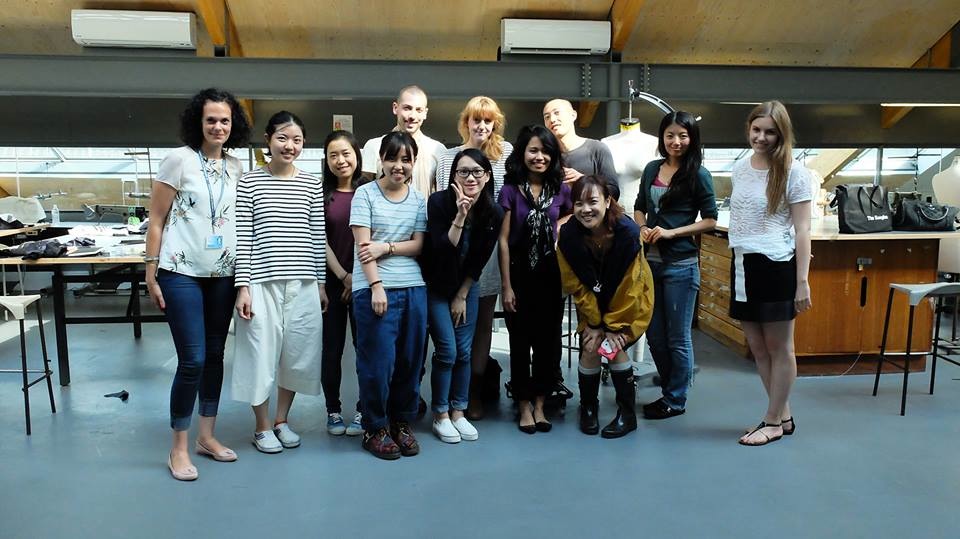 My mother has been my biggest supporter all along the way, cosigning for some of my loans and even making the monthly payments when I couldn't, which allowed me to save money in the last few years to fund my summer studies. Though she's helped me in the past, she's in no position to assist me financially now. 
Finalists for program in Paris had to create and conceive a garment of our choice based on an open-ended theme related to luxury, which was very ironic: I don't even have the means to enjoy the clothes I've been trained to make.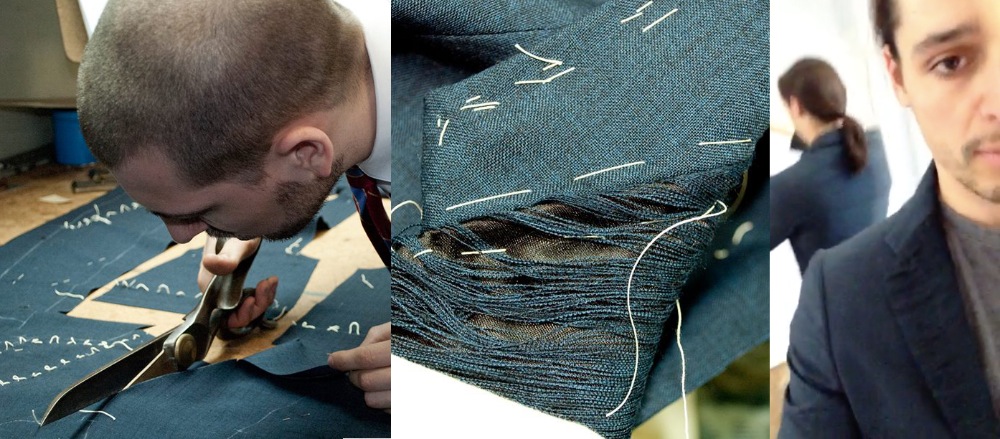 The essence of luxury is having the freedom to create something of the highest quality with minimal concern for price. In reality, there are almost always sacrifices and compromises that must be made. However, when I was creating my garment, I solely focused on the quality of my work. I'm sure that some of the applicants didn't have to worry about the cost of participating, but I was not one of them. Even the process of applying put a strain on my finances. 
When I saw the email notifying me I was a finalist (and only had three weeks to complete the assignments), within the hour, I purchased a new Sony camcorder, tripod and external hard drive so that my required process video could be as professional as possible. I decided to put my best effort into my submission, regardless of the cost.
When it came time to interpret my inspiration into an actual garment, the dry hand of the raw silk I used reminded me of the charcoal I illustrated the concept sketch with.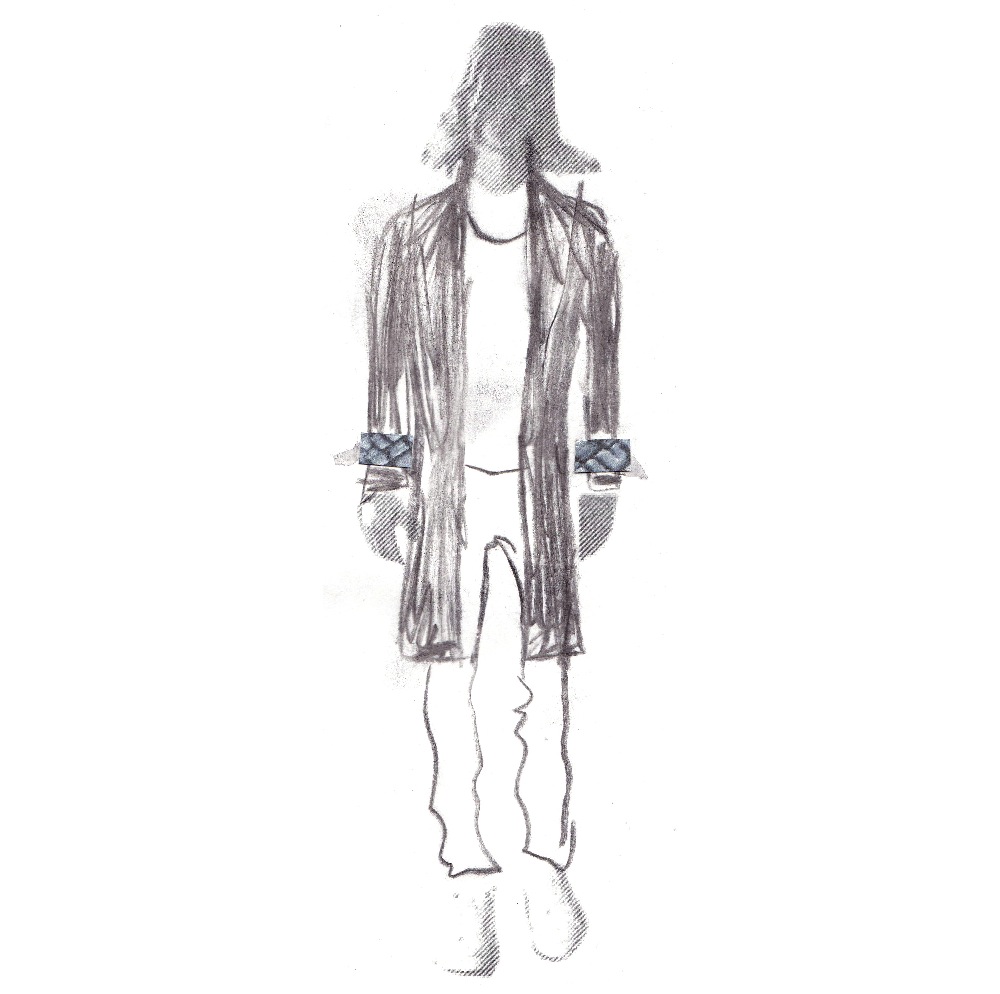 Because of that, I purchased the last meters of a bolt of fabric, originally woven in the 1950's, from the tailor shop at which I trained. It was the absolute best choice and, keeping with the luxury theme of the assignment, I was able to place the suitability of the fabric as the primary determining factor and devote as much time as needed to fully realize my vision.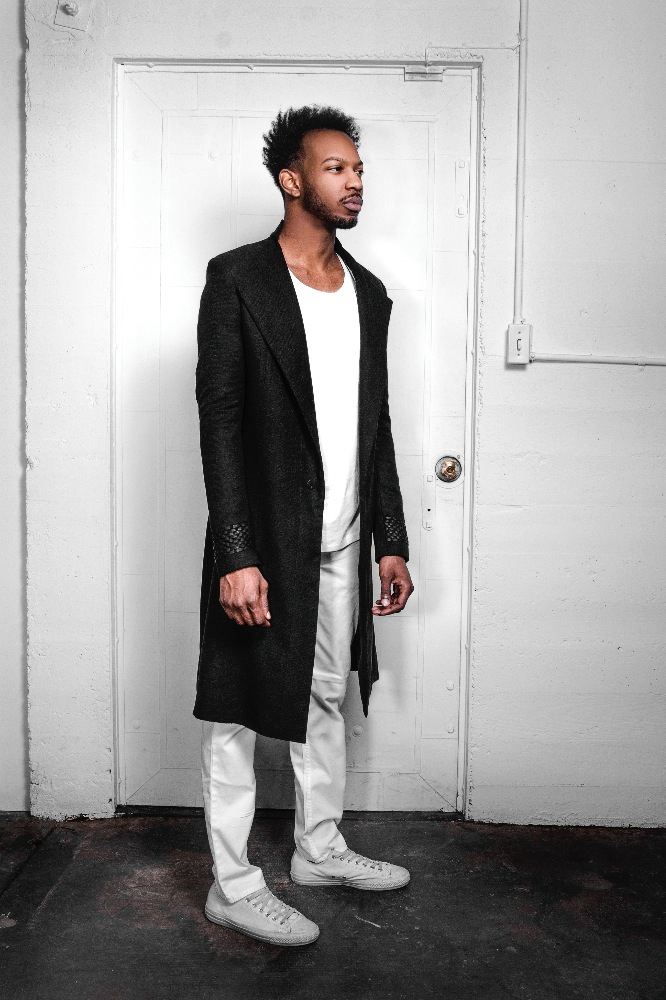 After factoring the cost of the research, technology, fabrics, shipping costs to Paris, organizing a photo shoot and lost wages from requesting four days off work, I invested somewhere around $1,900 on my admissions jury assignment. Spending a month's income on this was an enormous financial risk, but I thought it would pay off.
It did.
I believe this highlights both my dedication and confidence in my ability to produce excellent work.
Sometimes fashion can seem superficial and unnecessary.  However, I believe it's one of the most impactful industries in the world.  Like it or not, for the vast majority of people, the clothing they wear can make them feel confident, excited and at their best.  Further, many of the fast fashion labels that make many people's favorite shirts, jackets and pants, take an incredible amount of direction and inspiration from the ideas developed at the luxury end of the market. Of all the design disciplines, fashion affects people's emotions the most, and I have always wanted to be a part of that in a big way.  
Right now, I've been presented with a once-in-a-lifetime opportunity I've sacrificed and worked my guts out to get. I'm currently living in my mother's basement, working as many hours as possible at my tailor job at Nordstrom and taking on as much freelance work as I can, in order to pay for the costs of relocating to Europe (visa application fees, plane ticket, housing, etc.) and plan on working while in France as an alterations tailor.
All I'm asking for is a little help (ok, a lot of help!) with the cost of tuition, which is 11,000 euro.  After the exchange rate and processing fees on GoFundMe, the cost comes out to be $16,799...  
Thank you!!!

Organizer