The Family of Jonah Phillips
Please pray for the family and friends of Jonah Cannon Phillips who passed from this life shortly after 2am on Saturday, Sept. 3. "Jonah Bear" was in a tragic accident on Friday afternoon when a 4x4 wooden A-frame bench swing fell on to him and crushed his liver. He fought extremely hard but unfortunately the doctors were not able to stop the bleeding. This fund is set up to help his family with whatever they might need in the coming weeks/months. No restrictions. This fund will help them cover any expenses such as funeral costs, time off of work, medical bills, groceries, etc. This support is intended to take away any monetary worries they might have while they are grieving the loss of their son!
Please pray for his mommy and daddy, Kristen and Justin, his little sister Harper, and the countless family and friends who are grieving the loss of this sweet boy.
Jonah loved Jesus! He loved his mom and dad, his sister, and his family and friends so much! You knew he loved you by his giant hugs and his loving smile. Jonah loved to go to the beach, to skateboard, and to play outside. 
Matthew 5:4 - Blessed are those who mourn, for they will be comforted.
A Memorial Service for Jonah Cannon Phillips will be held on Wednesday, September 7th, 2016.
Visitation: 2pm
Memorial Service: 3pm
Gateway Church of Christ
245 Brent Ln
Pensacola, FL 32503
United States
(This account is being set up by April Schweigert & Nikki Matsoukas Bourke with the help of Jonah's family.)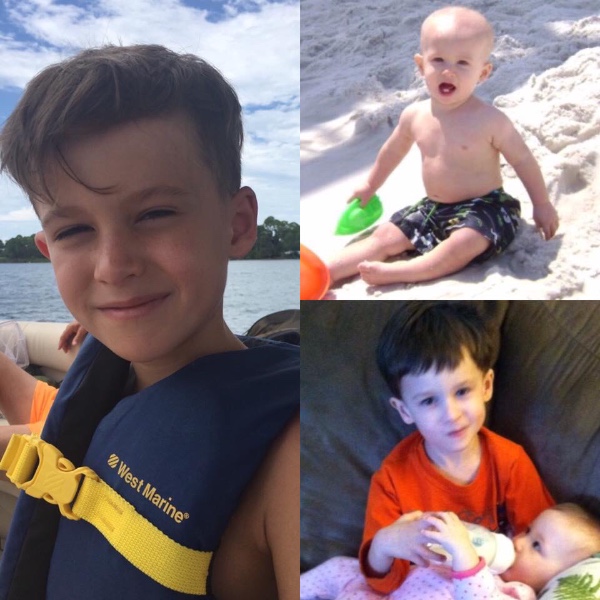 Become the first supporter
Your donation matters
Organizer and beneficiary
April Currie Schweigert
Organizer
Pensacola, FL
Kristen Phillips
Beneficiary