Bahamas Hurricane Relief Ministry
This fund was initially set up for the purpose of ministering to the needs of the Category 4 Hurricane Joaquin (2015) victims here in the Bahamas. This fund is also being used to see to the needs of subsequent victims of Hurricane Matthew which struck the Bahamas in October 2016. There are communities that have been drastically affected by both of these devastating storms.
Hello, we are Adam and Paula (Woollen) Williamson. We are from Burlington, Washington and currently live with our children in Nassau, Bahamas. We participate in church ministry with the Westridge Church of Christ here in Nassau. While Nassau was spared, Hurricane Joaquin has caused enormous damage to homes and infrastructure in the Bahamas family islands to the south where the Hurricane sat as a Category 4 for two days before finally turning back out to the Atlantic.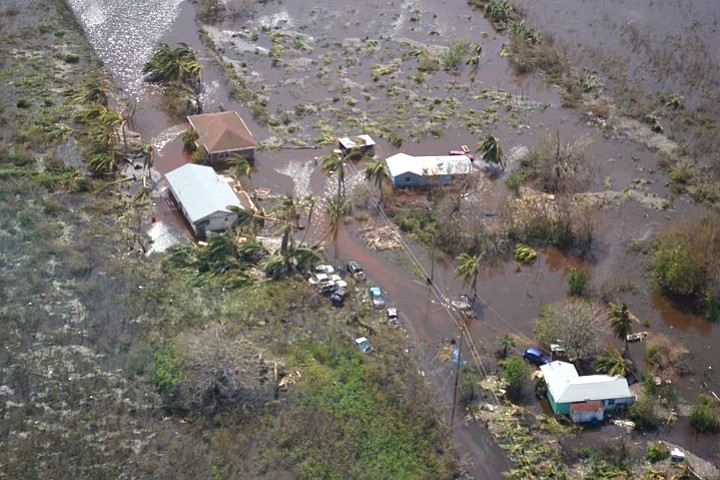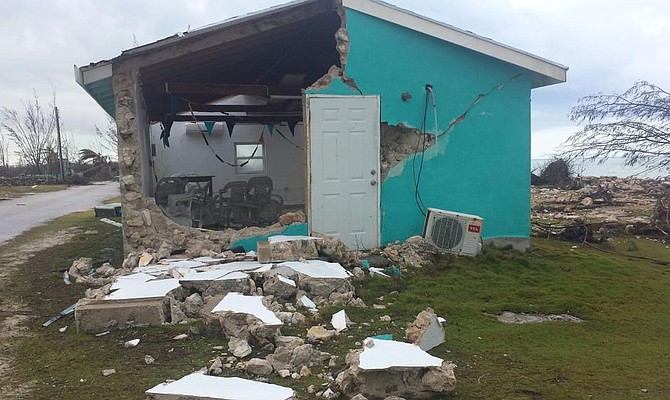 With a storm of this magnitude, it is no surprise that our church friends are telling of their family members who survived the storm
but now have nothing left but the clothes on their back
. Food, water, shelter and clothing are a major immediate concern for these victims and others like them. Once the situation for these Hurricane victims has stabilized, the cleanup and rebuild is sure to be substantial and involve a long process needing many volunteers and supplies.
Our church is small, we love Jesus because He loved us first and we long to spread that love to others. So we are ready to contribute own time, labor and money to ministering to the physical needs of the Hurricane victims and sharing the love of Jesus with them, but we need your help, especially since in addition to supply costs, everything must be either flown in or brought in by boat to the damaged areas.
This funding will be used by Paula and I solely for relief efforts by the Westridge Church of Christ members and associates to:
1-
Provide immediately needed survival supplies such as food, water, blankets and clothing to be purchased and transported to the disaster areas over the next few weeks.
2-
Provide for follow up ministry efforts in the cleanup and rebuild process in the affected communities.
We thank God for your willingness to contribute to this effort and are reminded of the Apostle Paul's letter to the Corinthians wherein he says:
"For the ministry of this service is not only fully supplying the needs of the holy, but is also overflowing through many thanksgivings to God" 2 Cor. 9:12
Giving all glory to God,
Adam and Paula (Woollen) Williamson
Organizer