Our daughter Jessica (Smith) Riley, needs your help. Mid-April 2016, she was diagnosised with a non-operable brain tumor. Continued medical evaluations and the tumor has been classified as a Grade 4 Glioblastoma tumor,  
http://www.abta.org/brain-tumor-information/types-of-tumors/glioblastoma.html
. This is a fast growing cancerous tumor that has no cure.
I am setting up this Go Fund Me to help pay medical bills, copays, daycare costs, and any other expenses she and her husband will be tasked with. Day to day cost, her mother and I are helping Jessica's family in every aspect to ease the best we can.
Jessica is 28 years old and this tumor is a rare case as you can see by the website from the American Brain Tumor Association. She is married (2012), her husband works, and they have 2 little boys. The oldest will be 3 in June 2016 and the youngest is only 4 months old April 2016. Jessica has been in the hospital since mid-April 2016.
A biopsy was conducted at St Lukes and then moved to KU Medical Hospital in Kansas City, Ks to a thermoblation procedure to try to slow down the growth of the tumor. THERE IS NO CURE at this time or in the near future. Only chemo and radiation will be conducted to help with stabilization of the tumor.
Jessica is now in the Acute Rehabilitation Center in Kansas City, Ks (KU Med) working to bring her left side back to movements. She needs constant care and her mother is 100% with her on Leave of Absence from her job. Her husband has returned to work after a month of never leaving her side at either hospital. The immediate future is the insurance company is going to have her discharged and go home to continue constant care. A home therapist will be an everyday activity for Jessica. This will be helping her relearn daily activities, such as walking, caring for her 2 boys, and just daily functions. Her mother will continue to be by her side.
Medications are expensive, ie: Chemo pills copay monthly (very expensive), plus a variety of daily medications taken. Once at home, their home will need updating for wheelchair ease ways, her daily continued care with be 100%.
Who is Jessica? She is an US Army brat! Jessica attended schools in Armstrong Barracks, Budingen Germany, Dixie Attendance Center and Forrest County Agriculture HS in Hattiesburg, Ms. Jessica worked on Camp Shelby at the Burger Shack where she learned and honed her skills in business as one of the youngest managers at the age of 16.  Jessica graduated from Kansas State University with a degree in Business. Upon graduation Jessica immediately was hired on by a large corporation as a Business Analyisist in downtown Kansas City, Mo.
Thank you for helping, we are praying and hoping for the best outcome of our daughter. ALL FUNDS ARE DIRECTLY GOING TO HELP JESSICA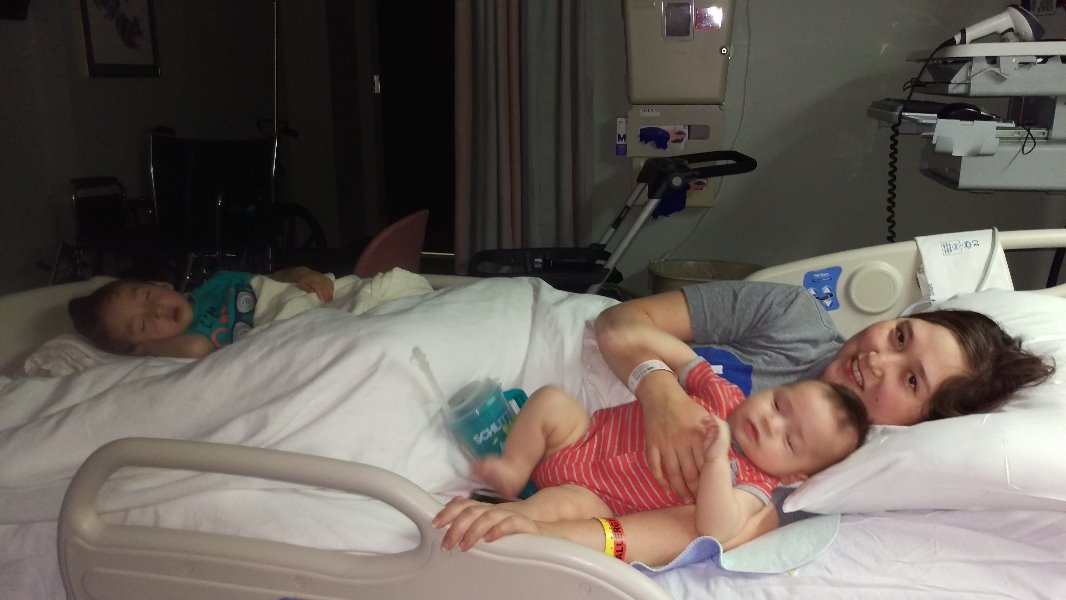 Organizer and beneficiary