Help Jaene's Filmmaking Dreams!
"Started from the bottom now I'm here" ~  Drake
My name is Jaene F. Castrillon and I am a multi-disciplinary artist located in Toronto Canada with a focus on filmmaking (celluloid).
When I was able to buy my first camera, a DVX100A, I promptly started practicing my craft by working for free for many local bellydancers, musicians and burlesque dancers.  In 2012 I made my first short Unbroken which was selected for the Rendezvous with Madness Film Festival 2012 & 2013.  

This lead to me being selected for LIFT's Filmmentor Program in 2014, and LIFT + imagineNATIVE 16mm Mentorship in 2015, completing the commission A Celebration of Darkness that has most recently toured in Guatemala and several film festivals. Everything I do ties into helping people heal, adding positive self representation in the media (queer, mad, disabled), and the need for lived experiences to be at the forefront.  I've spent 20 years working for marginalized communities as a counsellor on the front lines.  Now it's time for me to honor this life long desire to be a filmmaker.  

Due to a very hard childhood rife with physical torture and sexual abuse by multiple family members I grew up to be an abandoned kid at 16 in Canada.  Shortly after that I was put in a group home, while being in and out of psych wards.  The trauma of my childhood and teens years lead to me be a survivor of many things including 11 suicide attempts, an addiction to cutting, severe eating disorders, prolonged homelessness, psychiatric institutionalization and 12 years in sex work.

In addition I've survived 10+ concussion from abuse (both parental and domestic), attempted murder at the hands of an ex lover, survived a gang rape at 20 and many sexual/physical assaults as a street involved sex worker. In 2008 due to multiple head trauma by my then abusive partner, I suffered a stroke, seizures and long term neurological effects.  In 2015 I was diagnosed Fibromayalgia, the symptoms affecting my ability to work so I've been unemployed since then as well.
Despite all the hardships and suffering life has thrown me, I have survived and proved resilent.  I remember as a kid being enamoured with books and stories because it allowed me to imagine a different life for myself, it gave me hope to know I was not the only one to suffer.  As I grew into a teenager, I became engrossed in the world around me and the injustices suffered by others, I started out as an activist in the ashes of Tianamen Square protesting in the streets of Hong Kong as a 14 year old. It was around this time I began to fall in love with Cinema and it's power to move/tranform others.  I remember watching Dead Poets Society and in my head silently promising myself that I "gotta be more, gotta do more" and "to suck out all the marrow that is life".  I realized in that dark Cinema that I wanted to be the person making those stories for the big screen, the person behind the camera.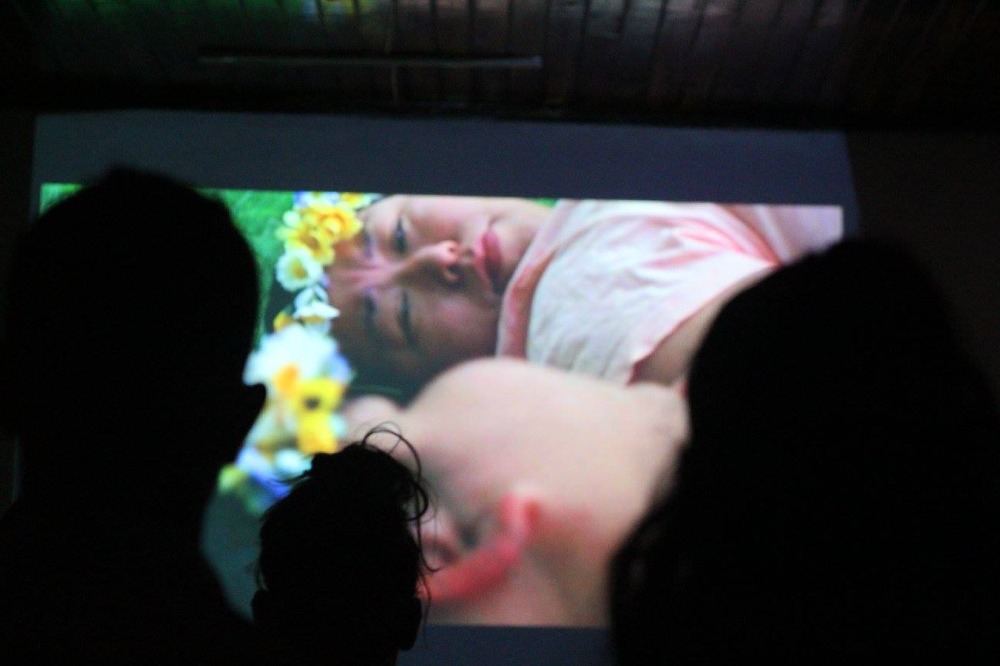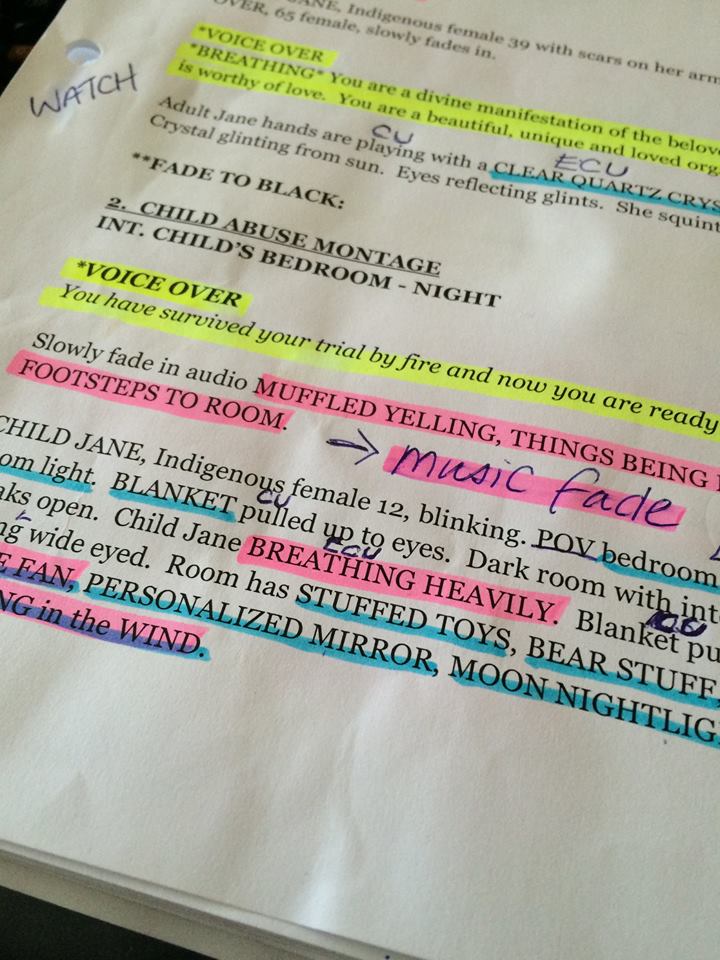 Flash forward to me today, a 40 year old woman of mixed race (Hong Kong Chinese/Indigenious Colombian) who is queer, mad, disabled.  All my art is rooted in my trauma and resilence, I want to show the world that we don't all end up sad stories.  I want my movies to give people on a margins a reason to live, a blueprint to survive and permission to shine.  My current arts practice spans poetry, photography, filmmaking and visual art but my 1st love will remain filmmaking.  I've been an exhibiting photographer for CONTACT two years running and have had a vibrant arts practice since September 2015. 
So here I am, disabled, poor and full of life trying to live this unlikely dream of being a filmmaker despite my lack of formal education and funds.  The great news is I have been accepted to TWO film residencies in the upcoming months, one called Site and Cycle, the other one is the very prestigious Film Farm (film geek squee!). Unfortunately the timeline for these courses have been so tight that I am unable to access Arts Council funding in such a short time period. Both courses have tuition fees, plus other expenses such as transportation, food, living expenses (both not in the city) purchasing film and paying for processing.  I am leaving this page up till August 2016.  

Despite my 10+ chronic health conditions and my trauma, I have grown to be a strong and vocal voice of marginalized people.  Although I am financially poor, I am allowing myself to be vulnerable and ask for help in achieving this dream.  I want to honor and make stories about the heartbreak and brillance of living a life less ordinary.  By most accounts I should not be here, and yet I am, an unlikely filmmaker trying to tell stories from my heart.  
As a small thank you gift, I will be providing a private link to the last short film I made that was commissioned by imagineNATIVE + LIFT and has toured internationally, A Celebration of Darkness, and as a special bonus my short film that has yet to be shown Experiments in Light. 
My eternal gratitude for taking a moment to hear my story.  If you are able to spare a few dollars it would be appreciated, if not, please spare good thoughts and share this widely.  Keep on dreaming, keep on beaming! Maybe this will be the beginning of a wonderful adventure......