Save Infinity Movement Studio Ohana from COVID-19
Who We Are
We are the teachers and staff members of
Infinity Movement Studio
. We teach salsa, bachata, reggaeton, Afro-fusion, and Contemporary dance. We lead yoga, pilates, and other fitness classes for all ages and levels. We host a community gathering of dancers weekly every
Friday night from 8 PM to Midnight
and organize free monthly Yoga classes for our community called
Yoga in the Barn
.


Kids Performing on a Friday night in May 2017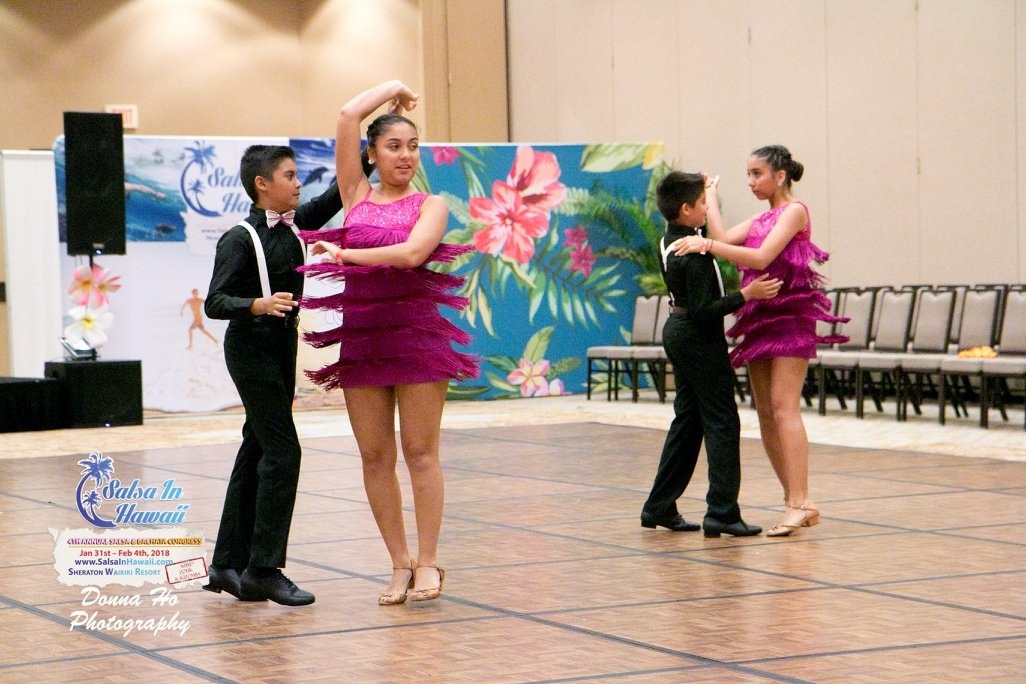 Kids Performing at Salsa in Hawaii in February 2018
Yoga in the Barn in June 2019


Our Cause is Ensuring the Health and Safety of our Community
Infinity Movement Studio is a small, local Hawai'i business of wellness and fitness in the heart of Kaka'ako on the island of Oahu, Hawaii. The highest priorities for our business are the health and safety of our students, teachers, and their respective families. To protect our Ohana of dancers, yogis, and teachers, we have closed our doors.  We believe that adhering to the most restrictive guidelines provided by the
CDC
  is the only way to ensure the well-being of our community.
We love our community and want to continue providing a warm, friendly space for everyone.  Unfortunately, we can not bring people together safely during an infectious disease outbreak. Our studio has been in business for one year; however, our dance company,
Linda Melodia
,
has been in Honolulu for seven years providing the most organized, progressive dance classes in Hawaii. We have operated on a tight budget over the past year to affordably serve the community with the highest quality of instruction and wish to continue doing so.
We adamantly
oppose any social gatherings
during this pandemic irrespective of how damaging it is to our business model.  Closing our doors prevents us from teaching new students, providing our services, and generating the necessary revenue to stay in business.
Our primary goal at this time is to
promote mental health and motivation
for individuals at home with our streaming classes. We hope our quality instruction and reliability during this outbreak will keep people home, minimizing the spread of COVID-19.
Allocating the Funds
We accepted the detrimental financial implications of limiting the number of students in person and canceling our Friday night socials. We took aggressive action to minimize the spread of COVID-19 prior to the local
government mandating the closure
of all nonessential businesses. As of the 23rd of March, we taught classes exclusively online via Zoom. 
The deficit in revenue has left us scrambling to purchase the necessary equipment to provide high-quality, streaming content. We did our best to save money by looking through our inventory of audio and video equipment before buying anything. We have, additionally, sourced equipment from our teachers including personal computers (MACs and PCs), smartphones, and cameras to minimize the up-front costs associated with moving our classes online. We estimate that we reduced our starting costs from $1000s to $200-$300 by only needing to purchase specific essential equipment, such as an
HDMI processing card
, and a few adapters.
Our Thrifty Online Recording Studio
As resourceful as we have been in the past few weeks we have not generated the necessary revenue to pay rent ($13,500).  We will use funds exclusively for paying rent. We will use revenue generated from streaming classes to ensure that our teachers continue to receive the income on which they rely. 
Additionally, any donations generated above our initial goal will be used to pay for rent as we continue to promote social distancing as the primary method for preventing spreading COVID-19.
What Your Donations Mean to Us
We want to come out of this Pandemic and see the same smiling faces to which we have become accustomed over the years. You, your friends, your family, and our community need to stay home to save lives. We want our business to give hope and provide unity to the common goal of keeping everyone healthy. We wish to keep our business from failing during the time which we are closed. Instead, we want to continue providing togetherness by building an online dance community that will come back together after we weather this pandemic. Please help us keep our community and studio alive. 
Thank you!
We understand that most of our dancers have done what they can to stick with us as we make the move to an online system.  We thank you for allowing us into your homes virtually. We are grateful that you take the time to keep your routine with us. We ultimately want to grow our
Infinity Movement Studio
Salsa, Bachata, Yoga, and Pilates communities as much as possible.
Join us!
We offer Yoga seven days a week online.
If you are facing difficult times, as well, then we plead that you donate a minimum of $10 to help keep our studio solvent until the end of this pandemic.
We wish you well,
The Teachers and Students of Infinity Movement Studio 
You CAN Do More
Please stay home, at least, for now!
Help us by donating to our cause and by sharing this Gofundme on your Facebook profile and Instagram account and by emailing your network. 
#COVID-19
#SocialDistancing
#SmallBusinessRelief

Fundraising team (5)
Emily Hodges
Organizer
Raised $4,280 from 74 donations
Honolulu, HI
Andres Caicedo
Team member
Raised $3,948 from 84 donations
Stephanie Mercado
Team member
Raised $2,340 from 32 donations
Janell Kent
Team member
Raised $589 from 23 donations
Alyssa Masuda
Team member
Raised $35 from 2 donations
This team raised $5,839 from 106 other donations.