Immigrant Families Together General Fund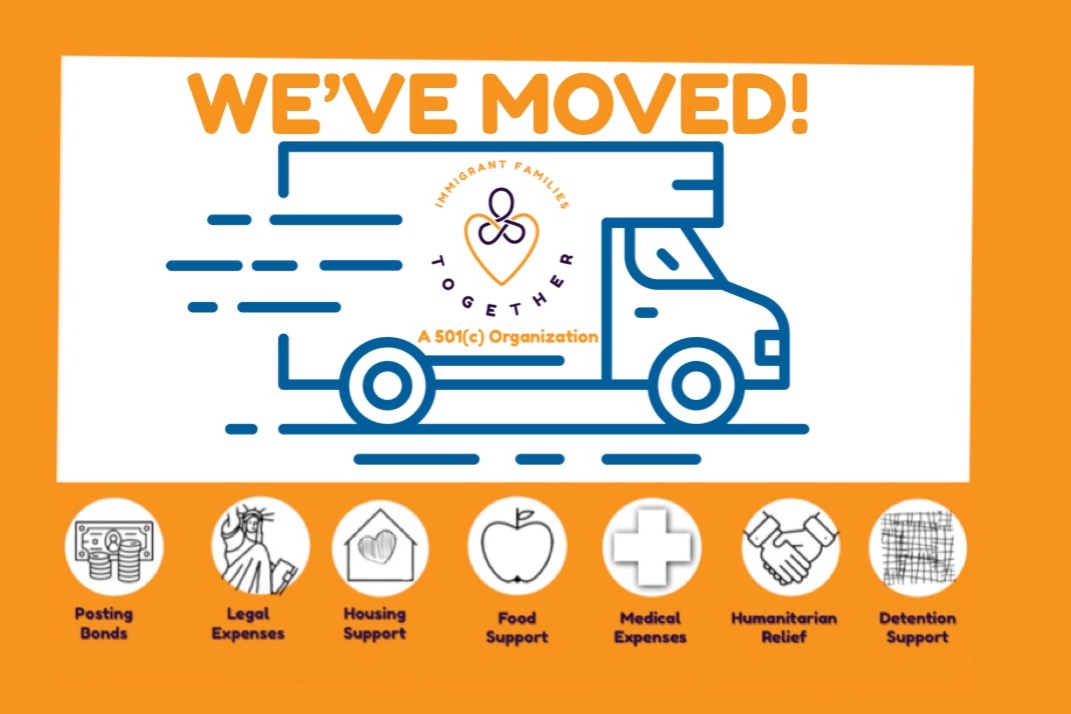 Please find us on at our new donation site on
GoFundMe Charity 

GOOD NEWS! Thanks to GoFundMe.org's generous support,  we now have a way for your donations to be tax deductible to the fullest extent of the tax code!

Immigrant Families Together was founded in June 2018 in response to the inhumane immigration policy separating families at the U.S./Mexico border. We pay bonds for parents in detention and work to reunite them with their children. Additionally, we support over 100 reunited families as they recover from their detention trauma and adjust to life in the U.S. while their asylum cases are adjudicated.


HOW WE USE DONATIONS:                         
- Pay bonds to release detained immigrants.
- Legal and relocation costs for related detained immigrants.
- Acute needs such as medical, food and transportation costs, clothing, blankets, car seats and diapers for families who have been released, and temporary housing stipends for refugees who have just been released from detention and have no family in the U.S.
- Supporting our partners on the border with their critical needs.
- Operating costs to cover emerging needs and infrastructure.

All funds will be withdrawn by GoFundMe.org and then transferred to IFT outside of the platform.

Thank you for your generosity and support.

GoFundMe.org is proud to act as fiscal sponsor to Immigrant Families Together, given the important charitable services it is providing to an important charitable class of people.  GoFundMe.org is a 501c3 non-profit organization (EIN #81-2279757) and solely responsible for the collection and management of your donations in support of the charitable services described here.  All donations may be eligible for tax-exemption, and GoFundMe.org will issue donation receipts on a quarterly basis.